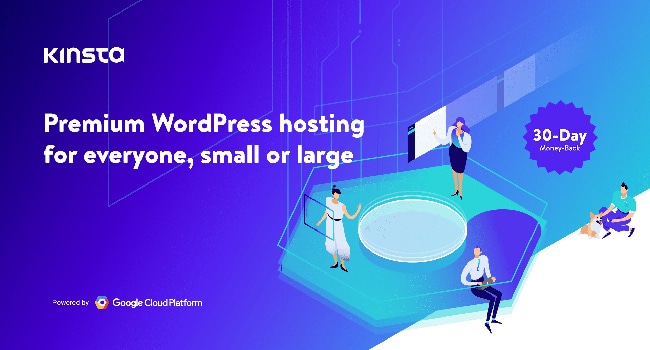 Is Kinsta Worth it?
"Is Kinsta Worth it?"
I get this question a lot, and my answer is always resoundingly YES!
Using Kinsta to host my websites has been a solid business decision for me. I pay a little more, but peace of mind, performance, and support have made Kinsta worth far more than the price I pay.
If my time is valued then the ROI is far superior to any other Host I have used.
I'll tell you why I recommend Kinsta, and then you can make your own decision.
I've used many other less expensive hosts – Bluehost, Namecheap, GoDaddy, Gator, etc., and none of these hosts match up to Kinsta!
These are just a few of the reason.
Speed
Support
Education/Resources
Technology
Support
Speed
Sound interesting? Check out some more of their features and make up your own mind. Kinsta covers all the bases.
Why Do I personally Use Kinsta?
My websites are significantly faster on Kinsta. I've purchased sites from other owners and smiled as they remarked on the speed difference when I migrated their sites to Kinsta.
One of the first Kinsta articles I read was "How to speed up my WordPress site!" You can now download the ebook for free.
Support
Support sets Kinsta apart. They are incredibly responsive and have 24/7 chat that allows me to reach them instantly. It does not matter what time of the night I reach out; I get a technician – a good, knowledgeable technician, and not some new hire or a third party on the night shift.
Below are the most recent issues they have helped me with.
Migrating websites for FREE
Filters in Google to stop bad BOT traffic in Google Analytics
Migrating Gmail accounts
Recommending free security measures unprompted
Steps to correct Cache issues when rolling out website changes
Plugin upgrade bugs
These are just issues within the last 3 weeks. I'm sure Kinsta would tell you my list is much longer.
I left corporate America several years ago and instantly missed my IT team. It is nice to have an IT team again that I can reach out to anytime for an immediate response.
Speed & Performance
At the time I wrote this, I had purchased two websites over the past 3 weeks. The first migration took Kinsta 30 minutes to complete. I requested the migration in the morning and they finished the migration that same afternoon.
The second migration was requested on Sunday and completed on Monday – the first business day.
Both migrations were seamless with no issues, and site speed noticeably increased on both websites.
I've had other hosts take a minimum of a week, and one of the Big Names even migrated my site to a "sister company" where they could not find it AND were unable to put up a landing page advising of on-going work. That was painful!
Supporting their performance is cutting-edge technology and knowledge for which they have received awards.
Powered by Google Cloud's Premium Tier Network
24/7 Support for ALL Customers, 365 Days a Year
Top Tier Wordpress Hosting Performance Award
24 Data Centers Around the World
Top Tier Hosting Technology, Kinsta CDN, Full Page Hosting, etc., and more advanced features.
A lot of this is more than I understand, but developers and IT teams will definitely appreciate the features.
They also just rolled out their own DEV tool, and I've finally started learning a little programming, so I look forward to using it in the future.
Kinsta University
I call them Kinsta University. I have no technical background and limited skills, but it does not matter. Not only have they been able to answer every question I have ever asked, quickly, but they are patient. I have learned more in my year with Kinsta than in my prior 10 years of muddling around the internet.
Kinsta's resources and articles are unmatched. They are well-written and easy to follow. Whether you are a beginner or an expert, the resources are USEFUL, clear and insightful.
I don't know how many times I've reached out to them with a problem or question that had NOTHING to do with Kinsta. Instead of shrugging and saying they couldn't help me, I received a detailed article that THEY had already written on the subject.
If I have questions about the articles, they provide the explanations I need.
Only Technical Affiliate Partner
Let me take a moment to say I have no other affiliate programs with technical companies, nor will I. I have one technical affiliate program, and it is with Kinsta. I use them and know JUST HOW GOOD THEY ARE.
So many people write articles on the "Top 10 Hosts" and "Best Hosts," and they have affiliate partnerships with all of them, but I only recommend Kinsta. I can't group them with a bunch of other hosts because none of the others are as good as Kinsta.
If you have not heard about Kinsta, check them out, and see all they have to offer.
Money-Back Guarantee
Kinsta stands behind their Hosting service. With no complicated long-term contracts, Kinsta provides a 30 Day Money-Back Guarantee. If you are not an immediate fan like me, just ask for your money back.