I hiked the Arizona Trail in 2022. This is one of my favorite shorter hikes. Over the years, desert hiking has become my favorite type of hiking. I love the remote, rugged terrain and the austere beauty of the deserts.
The Arizona Trail is approximately 800 miles long, running up the middle of Arizona from the Mexico border to the border of Utah.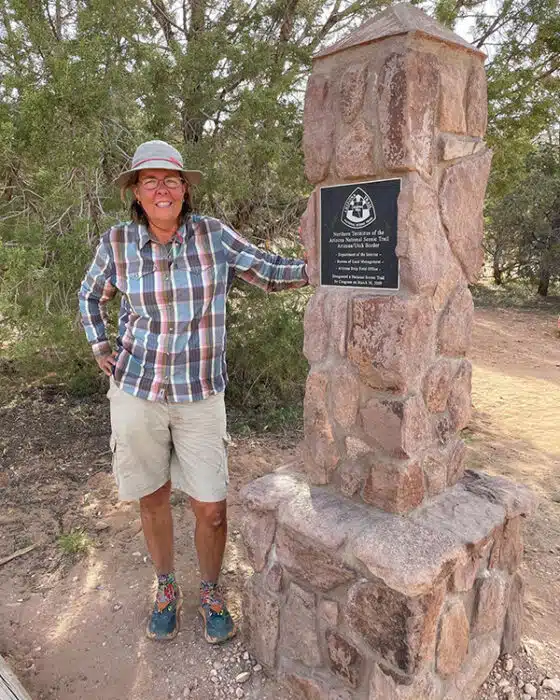 Along this journey, you will hike through deserts, mountains, high plateaus, canyons, and the Grand Canyon and end near the border and the famous Wirepass Trailhead. The Utah border was a beautiful section and one of my favorite parts of the trail. I'll definitely head back to explore this area more, and I plan to hike the Grand Enchantment Trail soon.
There are two main times of the year when people choose to hike the Arizona Trail. Northbound (NOBO) is the most popular, but more people are also beginning to hike southbound (SOBO). I chose to hike NOBO and start in mid-March. I wanted to beat the heat, avoid snow, and ensure water was available.
This time of the year worked out well. While it was cold in sections, down into the low 20s, I only had a few spots of snow initially, and I think it rained once. Water was available, and I only used a cache a couple of times out of convenience and not because I needed one.
Resources
This is definitely a trail I would recommend. It highlights the various terrain in Arizona, takes you through many small towns and historical areas, and is well-marked and easy to follow. Weather can be brutal depending on the time of year, and you need to be aware of water sources, but some planning makes this a great trail to hike.
If you have any questions, you can contact me at contact@averagehiker.com