This year (2023), I thru-hiked the Appalachian Trail, starting at the end of February and finishing at the beginning of September. As far as my feet were concerned, it was a challenging hike.
The trail provided me with trench foot from wet conditions, blisters, bruises, and a pretty severe sprain in Virginia.
Taking care of my feet is always a priority on long-distance hikes, and weather extremes and rugged trails make foot care even more important.
This article reviews how I try to take care of my feet.
Appalachian Trail Conditions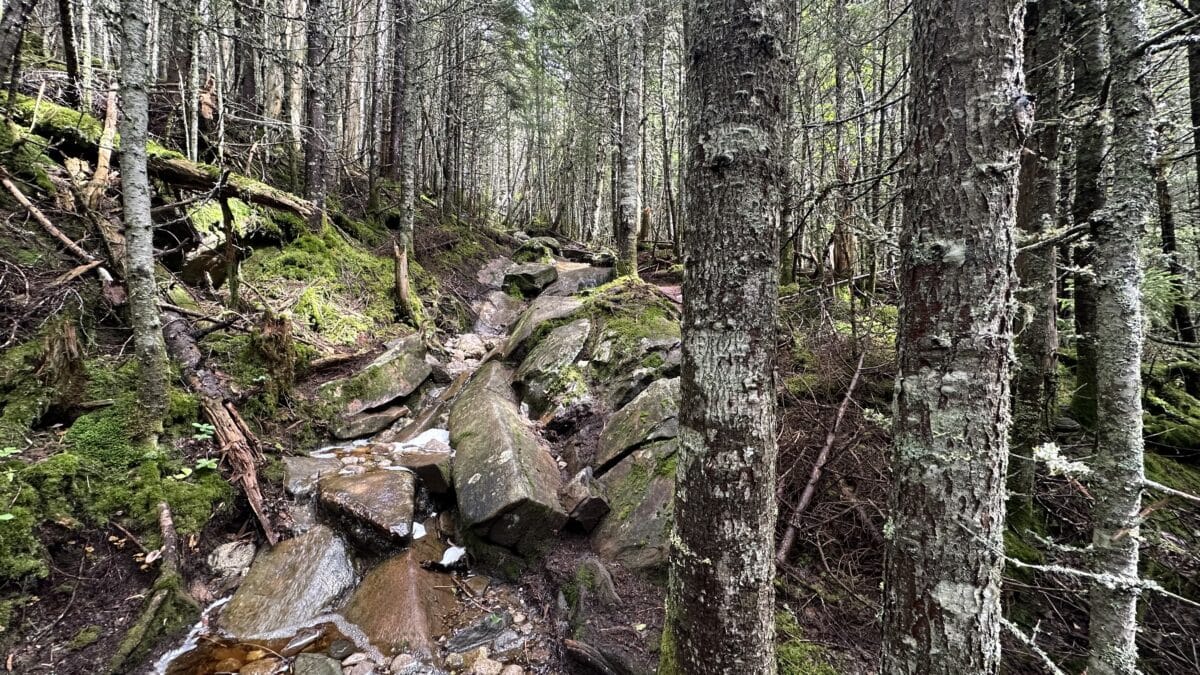 Due to my early start and late finish, I hiked over four seasons. Although I experienced snow, rain, debris, and heat, I only made one shoe change.
Cold Weather – In the southern Appalachians, I experienced single-digit temperatures, snow, and ice. Fortunately, cold weather "snaps" don't last long down south, so I never had to hike in these conditions for long.
Wet Weather – The Appalachian Trail receives a lot of rain, especially in the Spring and Fall. During the summer, hurricane residual rains are also not uncommon. Your feet will be wet often since it also takes days for the trail to dry up in high humidity.
Heat – This is also an issue for my sensitive feet if I allow them to sweat too much.
Footwear I Used on the AT
Footwear is a personal choice, and trail runners are what I use for most long-distance hikes and thru-hiking. On shorter section hikes, I often use trail shoes, which are more rigid and durable.
I have used many different brands, and while I prefer HOKAs right now, I have found trail runners are generally more flexible, breathable, dry faster, and result in fewer blisters.
I will note that I enjoyed my waterproof Oboz on rainy days at the beginning of the hike. As long as I wore rain pants, my feet were dry. They were just a little too rigid for my high-mile days.
Shoes
On my day hikes, I use Women's Sawtooth X Low trail shoes by Oboz. They are durable and provide excellent traction on rocky terrain.
Once I reached the NOC, I switched to HOKA Speedgoats, the shoes I usually wear on long-distance hikes. I still wear my Oboz when hiking at home, but I found them too rigid on the thru-hike.
Because I was doing high miles, I needed a more flexible and lighter-weight shoe. My HOKAs are amazingly comfortable shoes in all terrains and temperatures that I can wear in four seasons, depending on where I am hiking.
The HOKAs work well for me because of their cushion, traction, and wide toebox.
Inserts
I have plantar fasciitis that flares up on occasion, so I need a little more support than what the HOKA insert provides. Short of custom orthotics, I have tried every insert.
Protalus inserts are what I have used for several years, and they provide the right amount of support for my foot. Specifically, I use the T-100 Elite inserts.
The Protalus inserts are comfortable, very durable, and dry quickly.
Socks
Until this year, I've always used Smartwool socks, but the quality has diminished over the last two years, and they don't hold up to extended use. Because of this, I switched to Darn Tough Women's Run Quarter Ultra-lightweight running socks.
I wore Darn Tough Women's Hiker Quarter Mid-weight socks for a few weeks in frigid weather, but I mostly wore running socks.
Running socks kept my feet cooler and dryer, and when they did get wet, they dried out more quickly than if I had worn thicker socks or socks with padding in them.
I still find my Smartwool more comfortable and use them on shorter hikes and day hikes. This comfort (not as tight a weave, so a little bit softer) may be what makes them less durable.
Gaiters
I used Dirty Girl Gaiters on the Appalachian Trail, and one pair lasted 2,194 miles. They kept out debris and even kept my feet drier in light rain.
They are not made to be waterproof or resistant. I purchased them to keep out debris.
If you purchase the Dirty Girl Gaiters, you should buy and use your own Velcro. The Velcro they provide does not last long.
Foot Care on the AT
Foot care occurred regularly as I battled the weather and terrain. My feet don't like to be wet or sweaty, and they quickly remind me of this with sores and blisters if I don't pay attention. I combat this with a few approaches.
I take off my shoes and socks on breaks so my feet can breathe and dry out.
On consecutive days of rain and heat, I tape my feet with Leukotape. I know from experience where the sores will appear. I also take the tape off at night so my feet can breathe.
Toe Spacers were a significant discovery on this hike. Churchill introduced me to them in Vermont. They eliminated the blisters on the insides and bottoms of my toes. I only wish I had found them sooner.
I wear my trail runners when I cross streams, rivers, etc. They are more stable than other shoes used for water crossings, like Crocs, sandals, etc. In fast-moving, deep water, they are a must for me. I remove the inserts before crossing and hike in my trail runners without inserts after crossing until much of the water is gone. The trail runners dry faster if I do this.
When hiking in water or on water-logged trails, I slow down. If I hike too fast in the water, I get grit in my shoes, destroying my feet – like walking in sandpaper.
I carry three sets of socks and usually use one pair for two days. If I am out longer than six days (not common on the AT), I will rinse my socks and let them dry on breaks.
I regularly wash my feet to remove dirt, sand, and grime. This helps prevent blisters.
One last thing I do that might be unique to me is that I rub down my feet daily with rubbing alcohol. I start this regiment about a month before a long hike, and it toughens up my skin and minimizes blisters.
First Aid
Foot first aid is serious business for me! I've gotten infections over the years that could have been avoided. First aid for feet and blister prevention is passionately debated among hikers. Everyone seems to have their own methods, including me!
I use Leukotape on hot spots. When I have a blister, I drain the blister, and then apply Neosporin and a bandaid, and cover the bandaid with Leukotape.
I remove all bandages at night so my feet can breathe and dry out.
Some people put leukotape on their blisters until it comes off on its own. I tried this once and got an infection on my toe that sent me to the emergency room. Other hikers swear by this method, but it does not work for my feet.
Would I do Anything Differently?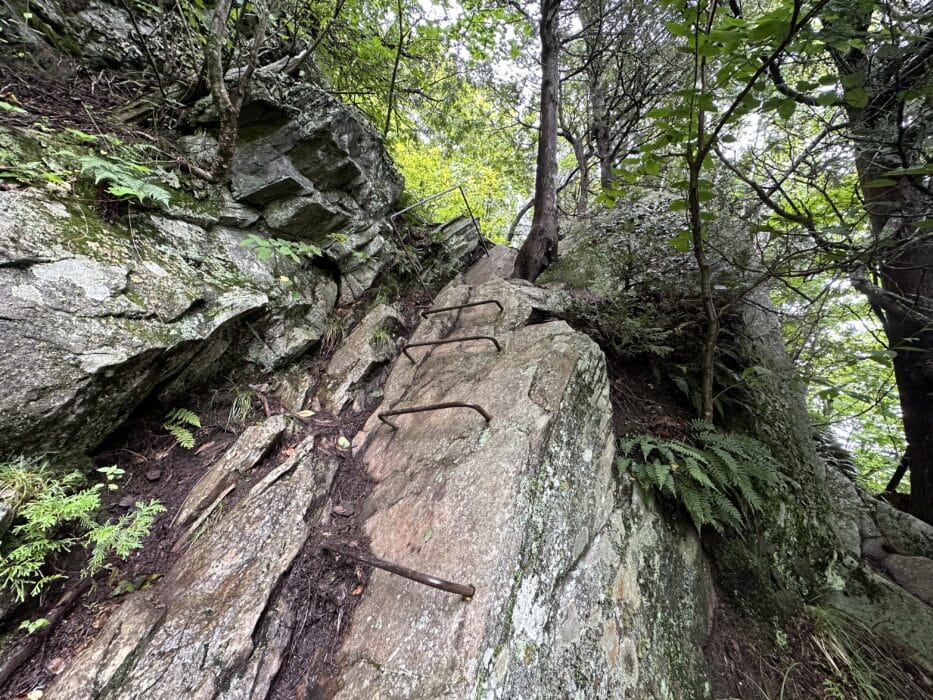 There is not much I would have changed on my Appalachian Trail hike – at least regarding footwear.
I, of course, would have used toe spacers from the beginning. I use the soft gel toe spacers, and they take some getting used to – having something shoved between your toes, but they are well worth it if they result in one less blister.
Summary
Everyone's feet are different, and what works for me may not work for you. The one thing that applies to everyone, though, is preventative care.
Clean – Keep your feet clean.
Preventative Care – Address blisters before they begin.
Hike – Hike as much as possible at home so you understand your feet and toughen them up.
Breaks – Let your feet rest and breathe as often as possible.
Clean Socks – Try to wear clean socks whenever you can.
Debris – Keep dirt and debris out of your shoes and boots.
Take care of your feet, and they will take care of you!
This page has affiliate links for products and gear I purchase and use. If you click on one of these links, I receive a small commission at no extra cost to you. There may also be Amazon links and as an Amazon Associate I earn from qualifying purchases. You can read more about my thoughts on affiliate marketing.