Unless you live in Minnesota, this is not a trail you hear much about amongst thru-hikers, but that is changing.
This trail is a gem, one of those rare wild places that skirt the edge of civilization, providing the refuge needed if things go sideways. Not many trails allow you to listen to the howls of timber wolves, immerse yourself in spectacular foliage, and then drop into a state park for a hot shower.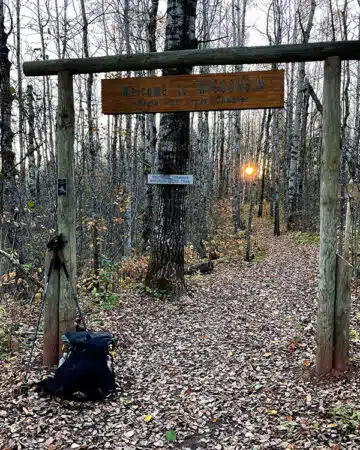 Massive tributaries carve their way through ancient volcanic rock, dumping tons of water into Lake Superior, one of the largest freshwater lakes in the world. Covered by an impressive variety of forests and wildlife, the terrain is rugged and strikingly beautiful.
I chose to begin my Fall hike at the end of September and hike through most of October. My goals included missing the ferocious biting insects and most of the mud while immersing myself in the North Shore's famous foliage show.
Thrown in for good measure were snow, brutally cold temperatures, and expensive motels during peak foliage season, but none of these things made a dent in the beauty of this trail, and I would be out there every season if I lived a little closer.
Resources
Don't hesitate to email me at contact@averagehiker.com if you have any questions or leave a comment. If you have hiked this trail and have input or insights, that is also welcome in the comments!