My Superior Trail gear changed towards the end of the hike due to the cold, but other than that, the equipment I used on this hike performed as I expected for the conditions.
You can check out my Quick Guide to Thru-hiking the Superior Trail if you are interested in more information on the trail, and I keep daily pictures and journals on my social media accounts, whose links are at the top of this page.
In this post, I'll discuss what gear did and did not work and provide a list of all the equipment I used, along with the gear weight.
The Superior Hiking Trail
The Superior Hiking Trail traverses the North Shore of Lake Superior, starting up near the northern border with Canada (270 Degree Overlook) and traveling down around Lake Superior to the border of Wisconsin.
The trail traverses ancient volcanic landscape through the Sawtooth Mountain range, undulating up and down through the sometimes rough terrain that makes up the headwaters of Lake Superior. Surrounded by forests of Spruce, Aspen, Maple, Pine, Birch, etc., foliage season is spectacular along this trail, and that is why I chose a Fall thru-hike.
Fall is an elbow season, so temperatures have a wide range, and I experienced weather in the teens at night and up into the 70s during the day.
Weather is also volatile and unpredictable due to the trail traveling only a few miles from one of the largest freshwater lakes in the world and fronts moving south from Canada. As a result, there were days it was sunny on my left and raining on my right while I hiked precariously in between!
Not only were there extreme changes in the weather, but it was often without notice, and my weather App was seldom correct.
Because of the weather volatility, I carried more gear than usual for a three-season hike, and even with this amount of equipment, I still added more for the cold temperatures.
Superior Trail Gear List
My Superior Trail Gear List includes the original gear I carried and highlights the gear I added.
I shuttled into Duluth to get more cold-weather gear because of the temperatures at night. All the gear worked well, but I probably won't use some of it in the future because of the weight and size, which I'll go through in more detail.
Shelter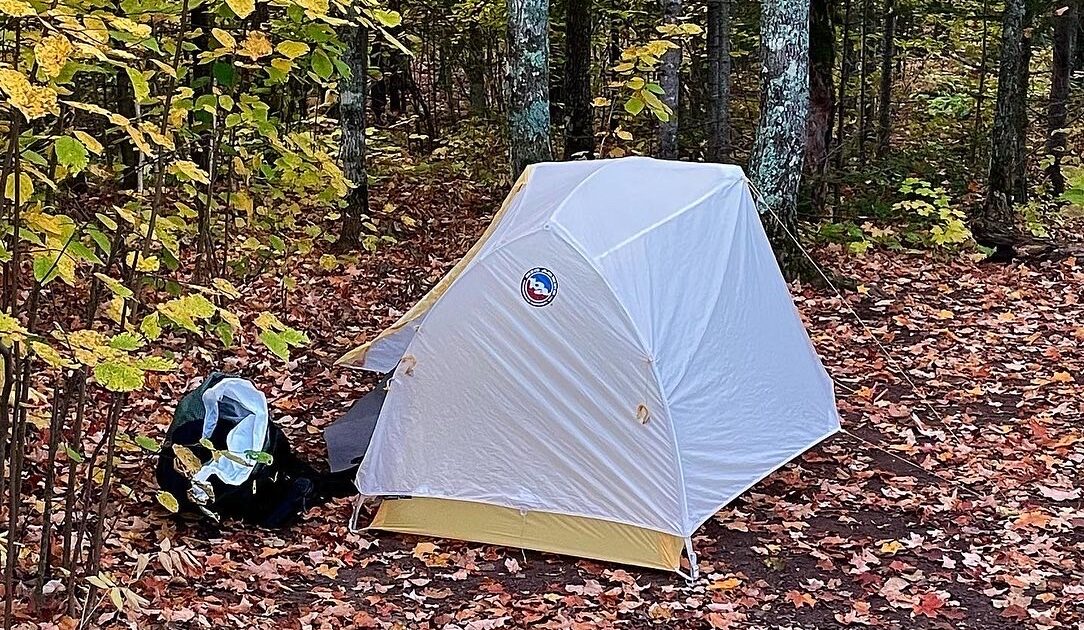 The Big Agnes Tiger Wall UL1 worked well on the Superior Trail and held up to some pretty harsh weather. Storms with heavy winds, rain, and early-season snow put this little tent to the test.
I like that the tent has a small footprint and is semi-freestanding (although I would prefer free-standing), which allows me to set it up almost anywhere quickly.
The tent is double-walled with an inner structure and tent fly, so I don't have to worry about condensation. This is one of the reasons I've started using it more than my Dynema shelters in areas with a lot of condensation.
I pack the shelter separately with the inner tent in its stuff sack to keep it dry and the rain fly stuffed into the outer pocket where it is easy to pull it out to dry if there is sun. Packing them separately also keeps the inner tent from getting wet.
What Did and Did Not Work
The BA Tiger Wall worked well on the Superior Trail. It performed well in adverse conditions – rain, snow, winds, etc., and I never had to worry about condensation.
The only minor thing I would change about this tent is the length of the rain fly. It would have been nice to have the fly closer to the ground to block the cold wind.
Backpack I Used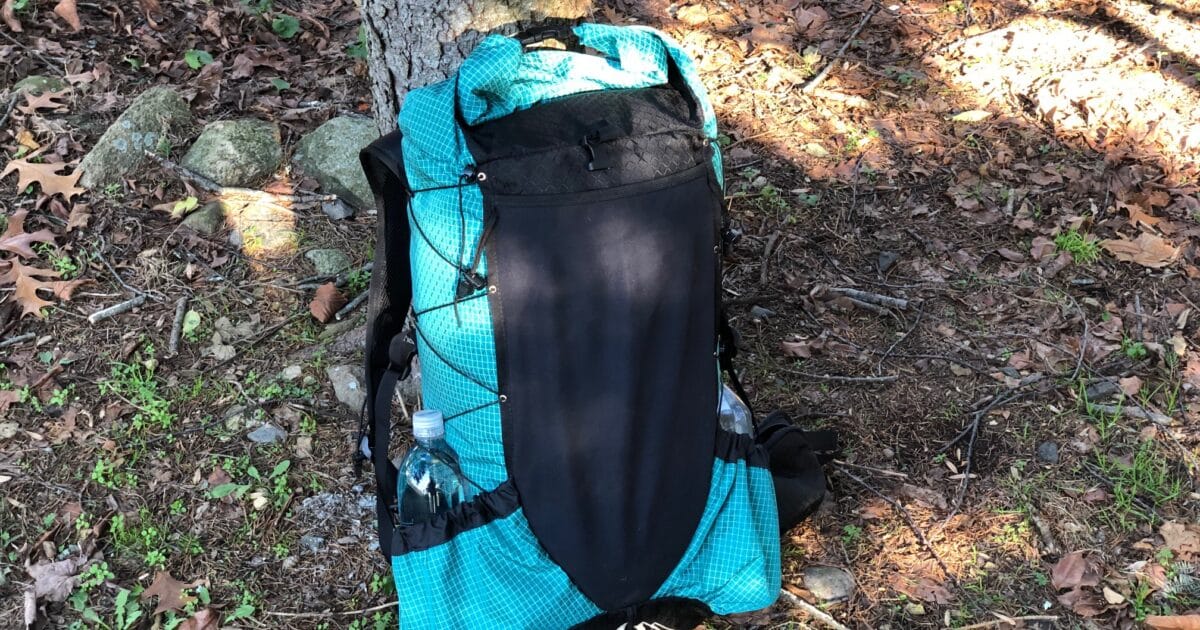 On this trail, I used a Circuit by ULA Equipment. The Ohm by ULA is typically my go-to three-season backpack, but I wanted a little more capacity for some extra gear in unknown conditions.
This backpack was a good decision. The gear I added would have made the Ohm a tight fit, although I could have extended the collar and probably fit everything in the pack.
What Did and Did Not Work
I needed the capacity of the Circuit for the last week of the trail when I added warmer weather gear, but otherwise, the Ohm would have provided the capacity I needed.
The Circuit was comfortable, durable, and a good backpack for this trail.
Sleep System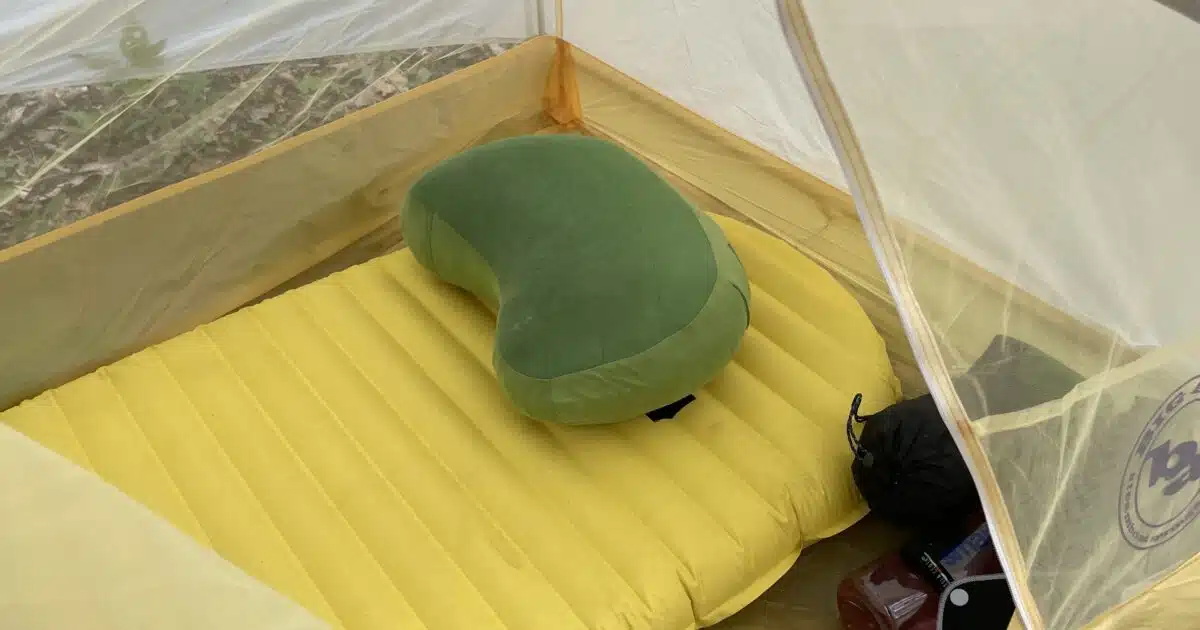 My sleep system initially included a Neoair X-lite sleeping pad, Gossamer Gear 1/8 Thinlight pad, a Katabatic Sawatch 15 Degree quilt, and my Sea-to-Summit Aeros Premium Pillow.
I've used this gear in similar temperatures to what I expected on the Superior Trail, but I began to get cold once I reached the low 20s. I assume this was probably due to my proximity to Lake Superior and the air's moisture.
In Duluth, I got a Neoair XTherm sleeping pad with an R-rating of 6.9. This pad, combined with a Sea-to-Summit Extreme Reactor Sleeping Bag Liner I purchased, kept me quite warm in those temperatures and probably would have kept me warm in much lower temperatures.
The only issue with the pad was its size. It was wide, quite heavy, and filled up my entire tent! If interested, I'll be selling it in my store at a discount. It is basically new and has only been used for two nights.
Honestly, I did not expect much from the sleeping bag liner and was pleasantly surprised at its added warmth. I don't think it would add the 25 degrees it advertises, but you will get 10 degrees out of it.
What Did and Did Not Work
My Neoair X-lite sleeping pad was not warm enough for me when the temperatures dropped into the low teens. The Katabatic Sawatch kept me warm, but there were a couple of chilly nights, but I think this was due to the sleeping pad.
I added the Neoair X-Therm, and have used it since then on other hikes on the east coast, and the Sawatch was fine, so the cold spots were due to the pad and not the quilt.
I was surprised by how much warmth the Sea-to-Summit Extreme Reactor Sleeping Bag liner added, and I did not need it once I changed sleeping pads. But I like to sleep warm, so it worked out fine.
If I were backpacking in single digits or lower, I would use my 40 degrees summer Hammock Gear Quilt, but at the time, the Reactor liner was all that was available.
Clothing and Layers for the Superior Trail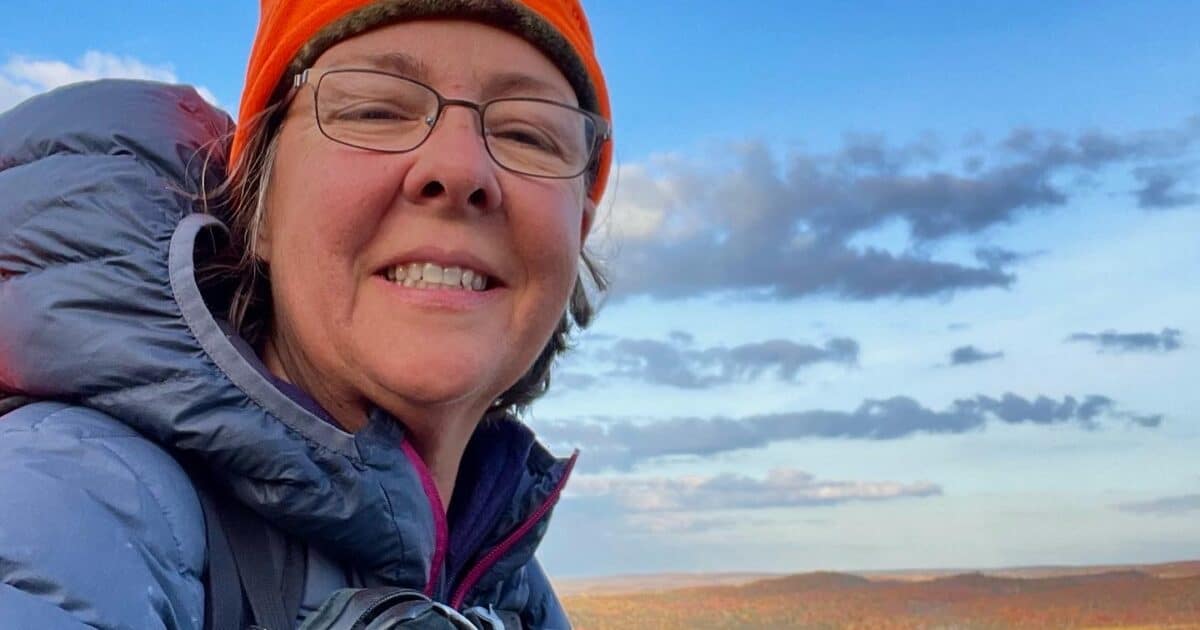 I expected it to be cold on the trail and stay relatively warm, but I still purchased a medium base layer in Duluth for the cold days while hiking.
I would also like to send a shout-out to Trailfitters in Duluth. This was a great outfitter with super friendly staff!
I'll list the layers I wore below and then tell you what worked and what did not, briefly explaining how I used the layers. Rain gear is included since it is part of my layering system.
Patagonia lightweight base layers (2) – I wore one for hiking and the other for sleeping.
Icebreaker Medium Weight Layer – This shirt was on sale, and I like it a lot. It is not scratchy like my Patagonia wool base layers and keeps me warmer than other medium-weight layers I own.
Ultra-light Montbell Full-zip Fleece Jacket – I like the full-zip for regulating heat and hiked it over my base layer.

Feathered Friends EOS Jacket for Women

– I try only to wear this jacket in camp, but I did wear it some mornings. If wearing it, I wore it over my rain jacket, so I did not sweat through and get it wet.
Montbell Versalite Rain Jacket – I wore this to block wind, protect my puffy, and add a little more warmth. It has full pit zips for regulating heat.
Darn Tough Lightweight socks (2) – One pair for hiking and alternated them. I try not to wear socks when I sleep so my feet can air out and dry well. My GooseDown booties would have been good on this trip.
Neon Orange Fleece Hat – Guns are very popular, so wear orange, even if it is not hunting season. This is my new favorite hat! I bought it at Cabellas on my way up. I wish it had ear flaps.
Lightweight Fleece Hat – My fleece hat was warmer, but I bought this to cover my ears and wore it over the fleece hat.
Melody Gloves from Outdoor Research – I use these in all three seasons. They are lightweight but keep my hands warm and are very comfortable. I also like the finger pads so I can use my phone if needed.
Manzella Gore Insulated Gloves – These are usually heavier than what I carry, but I was glad I bought them in Duluth.
What Did and Did Not Work
All my clothing worked well, but I should have taken a medium-weight layer for the colder days and nights. I would also have liked a hat that covered my ears better.
I was most impressed with my medium-weight Icebreaker layer. It kept me warm, wicked away moisture better than any of my other layers and was less scratchy than all other layers except for Woolx. Right now, nothing I wear beats Woolx for wool comfort.
Superior Trail Gear Summary
My gear performed well, but I needed a few more winter items. I did my research, but the temperatures, even a few miles inland, were significantly colder than the towns I researched. This is something to keep in mind if you choose to hike in the Spring or Fall.