North Carolina is the state where I grew up backpacking, tromping through hardwood and pine forests as I learned to backpack and hike. It is where I saw my first bear, was exposed to my first scare with hypothermia, and explored some of the best hiking along the Appalachian Trail.
Virginia, Tennessee, and North Carolina are my favorite states on the AT. I've hiked the Benton Mackaye Trail, have the Pinhoti Trail on my list, and will hike the Mountains-to-Sea Trail this Spring.
North Carolina was the coldest trail on the Appalachian Trail this year. I experienced single-digit temperatures and purchased a second 50-degree quilt to layer inside my 15-degree Katabatic quilt to stay warm. It was also the state with some of the most beautiful views – bald mountains, wide-open vistas, 5,000+ foot climbs, etc.
North Carolina Terrain on the Appalachian Trail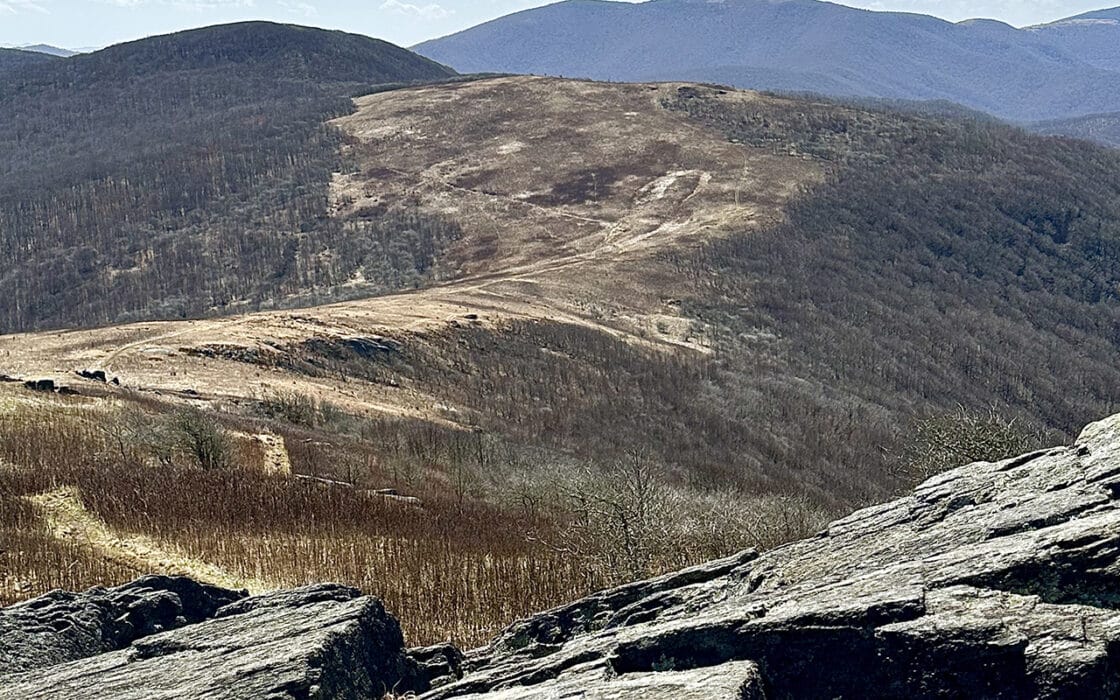 North Carolina, with its rugged bald mountains, big climbs, and raw weather, is a state that is often underestimated. It is a state with an abundance of diversity. You can fight off hypothermia one day and sweat through your t-shirt and shorts the next!
There are about 96 miles in North Carolina, and the trail continues to bounce back and forth across the border of NC and TN for another 220 miles.
The trail traverses open balds with expansive, windy vistas and plunges to the tallest Dam on the east coast (Fontana Dam) before taking you back up almost 5,000′ into the magnificent Smokey Mountains and the highest point on the east coast, Clingman's Dome.
Below are some of the most memorable sections and climbs on my hike.
Standing Indian (1,016) – Another long climb that I walked over during tornado warnings and, at one point, had to crouch down on the trail near the top as incredibly high winds swept across the ridge. It was a little crazy!
Albert Moutain (1,062′) – The last little bit of this climb up to the tower is steep but not technical, and it is an excellent spot for a break with more nice views.
Siler Bald (5,207) – I love the Balds in North Carolina, and Siler Bald is one of my favorites. It is also memorable because this was where I met Big T, who I ended up bouncing around with up through Virginia, and still keep in touch with.
Wayah Bald (5,337) – This is another beautiful Bald and an excellent place for a break.
Cheoah Bald (5,052) – This climb will get your blood pumping, but camp up here if there is room. The views are spectacular, and it has a "wild" feel. This is another favorite spot of mine.

Great Smokey Mountains

– This is the most visited national park in the US and is beautiful. I have backpacked in this park on both the Appalachian Trail and the Benton Mackaye Trail on multiple occasions, and it has never felt crowded to me. Unfortunately, I hit some tough weather on this hike and ended up night hiking and doing big miles to get to lower elevations and warmer weather during a cold snap with snow and ice. Early Spring weather is no joke in the Smokeys, so go prepared.
Max Patch (4,615) – This was a highlight for several reasons. It has arguably some of the most beautiful 360-degree views on the trail, and I received excellent trail magic both before and after it. "FreshGround" provided dinner before the mountain and breakfast the following morning. Consider yourself lucky if you can partake of his fine cooking on your hike.
Sam's Gap & Spivey Gap – You will have good climbs with great views out of Hotsprings, including these two Gaps. If you are in peak hiking season, there is a good chance you will see trail magic at these Gaps, especially Sam's Gap. This section was also my coldest on the trail, in the single digits at night. Many hikers left the trail at Sam's Gap.
Roan Mountain (The Roans) – These mountains straddle the NC/TN border, but Roan Mountain is actually in North Carolina. This is another favorite Bald section of mine with Round Bald, Jane Bald, Little Hump Mountain, and Hump Mountain. This is also an awesome Day hike!
There is so much to like about North Carolina, but I think the Bald Mountains are one of its highlights and I have always enjoyed shorter backpacking trips in this state.
North Carolina Weather on the Appalachian Trail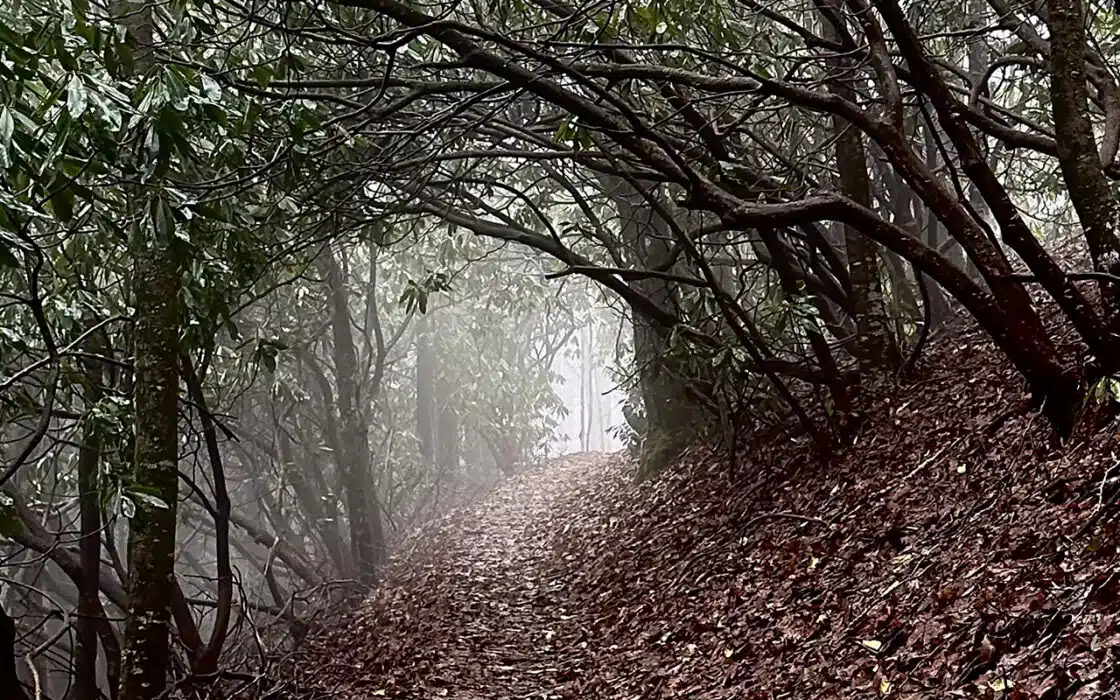 As mentioned earlier, North Carolina was my coldest state, and I know many hikers who bailed for town at Sams's Gap. I toughed it out but got another summer quilt to layer under my three-season quilt at the outfitter in Hotsprings, NC.
If I were to do this section again in March, I would take my zero-degree sleeping bag and another mid-weight layer.
Including the Smokeys, there were several days with snow but only one or two with rain. Overall, this was one of the dryest hikes I've done in North Carolina, but also one of the coldest.
North Carolina Towns and Accommodations on the AT
North Carolina has an abundance of hostels and towns to resupply and recover, and like Georgia, you will need to make reservations ahead of time if you want to guarantee the room. There are so many hostels that I know several hikers that slack-packed the states of GA, TN, and NC, rarely or ever camping. This has become more common in these states.
Towns
North Carolina has several good hiker towns, many on or near the trail – Hot Springs, NOC, Fontana Dam Village, etc. They are all hiker friendly and have all of the services a hiker will need.
I also want to mention the shuttles listed in Farout. Many shuttlers come and go, so read the comments in Farout. They come to almost every Gap that is drivable and will drop you off wherever you want to go.
Towns in North Carolina include Franklin, Aquone, Fontana Village, and Hot Springs. My favorite is Hot Springs.
Franklin, NC – I have stayed in Franklin, NC, a couple of times over the years on other hikes, and this was my first resupply stop this year. I stayed at a very nice hostel called

Chica and Sunsets

.

Fontana Dam Village, NC

– This is a nice stop before you enter the Smokeys, and I have stayed here twice before. The lodge has accommodations, a good restaurant, and a small resupply store.
Hot Springs, NC – This iconic hiker town is very hiker-friendly. I have stayed at several locations here and always enjoy this small, walkable hiker town. The trail goes through town, making it a very easy resupply location with everything you need, including a Dollar General and a good Outfitter.
Hostels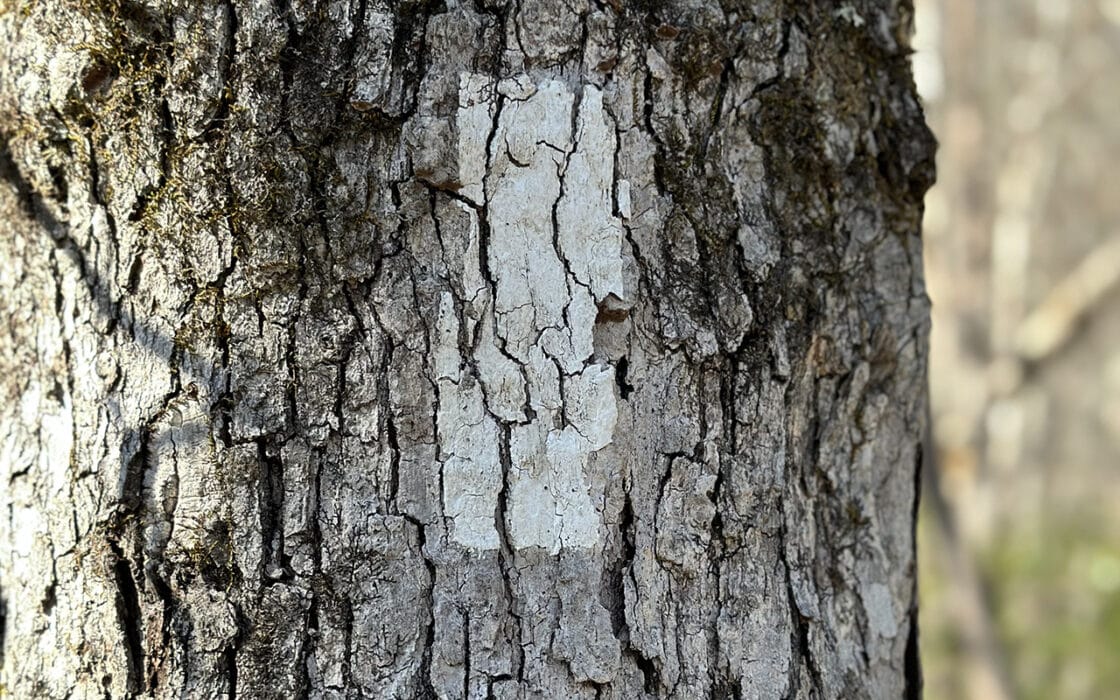 There is no lack of hostels in North Carolina, and many of them are fairly new. I will list the ones where I have stayed or heard about from other hikers, but others are listed in Farout with good reviews. My first resupply town was Franklin, NC.
Chica and Sunsets Hostel – I stayed here on my hike. They pick up and drop off with unlimited shuttles to wherever you need to go in Franklin, a fairly spread out town. It is very nice, and they offer a continental breakfast. It is small, with only four beds and two bedrooms, and it has a full kitchen and common area. Side note – Shoneys has a very good breakfast buffet if you want a hot breakfast.

Nantahala Outdoor Center (NOC)

– The restaurant has good food, and I had a very good experience with the Outfitter when buying shoes, but I don't stay here. I have stayed here once and regretted the decision since better choices were nearby. Several other B&B/Hostel-type accommodations in

Farout

and will pick you up at the NOC.

The Hike Inn

– This is one of my favorite stops on the AT. I have stayed with Nancy several times before heading into the Smokeys. She has everything you need in her tiny motel and takes you into Robbinsville, NC, to resupply and get dinner. She also picks you up from a couple of different locations. She is awesome! All of her information and specifics are in

Farout

.
Fontana "Hilton" – This is the shelter at the Dam. If you are on a budget, resupply at the Marina and stay at this large shelter. You can charge your electronics at the solar station and take a hot shower at the bathhouse. The lodge also runs a shuttle so that you can go to the restaurant.

Laughing Heart Hostel & Lodge

– This hostel has a very good reputation and is owned by a 2019 thru-hiker. It receives rave reviews on Farout and has private rooms and a high-end lodge. You literally walk off the trail and into the hostel.

Elmers

– I stayed at Elmers years ago. It is usually an experience in a huge old Victorian-style home. Elmer offers rooms at an affordable rate and also serves good vegetarian meals. The best thing is that he is across the street from the Diner.
North Carolina Highlights on the Appalachian Trail – Summary
North Carolina offers something for everyone. It is a rugged, wild state that provides ample opportunity to take your first rest after Georgia. It is a good chance to reevaluate your gear and body and make necessary changes.
One thing to remember, though, is DO NOT send your winter gear home. North Carolina has some crazy temperature swings, and winter can return with a vengeance after a 75-degree day. Wait until Damascus, VA, to consider sending anything home, and even then, it may be early as every year varies.
This page has affiliate links for products and gear I purchase and use. If you click on one of these links, I receive a small commission at no extra cost to you. There may also be Amazon links and as an Amazon Associate I earn from qualifying purchases. You can read more about my thoughts on affiliate marketing.