Colorado Trail – August 10th, 2019
Brown Mule



I was up early, and headed across town to the "Brown Mule." Breakfast, yesterday, had been memorable, and I was going to feast again before heading out of town. Consuming protein was always a focus while in town, and the Brown Mule had excellent Steak & Eggs. The steak was not the little grisly, dried up piece of meat you often got for breakfast, but a nice tender, thick piece of sirloin. I could never eat like this at home. It was one of the joys of distance hiking.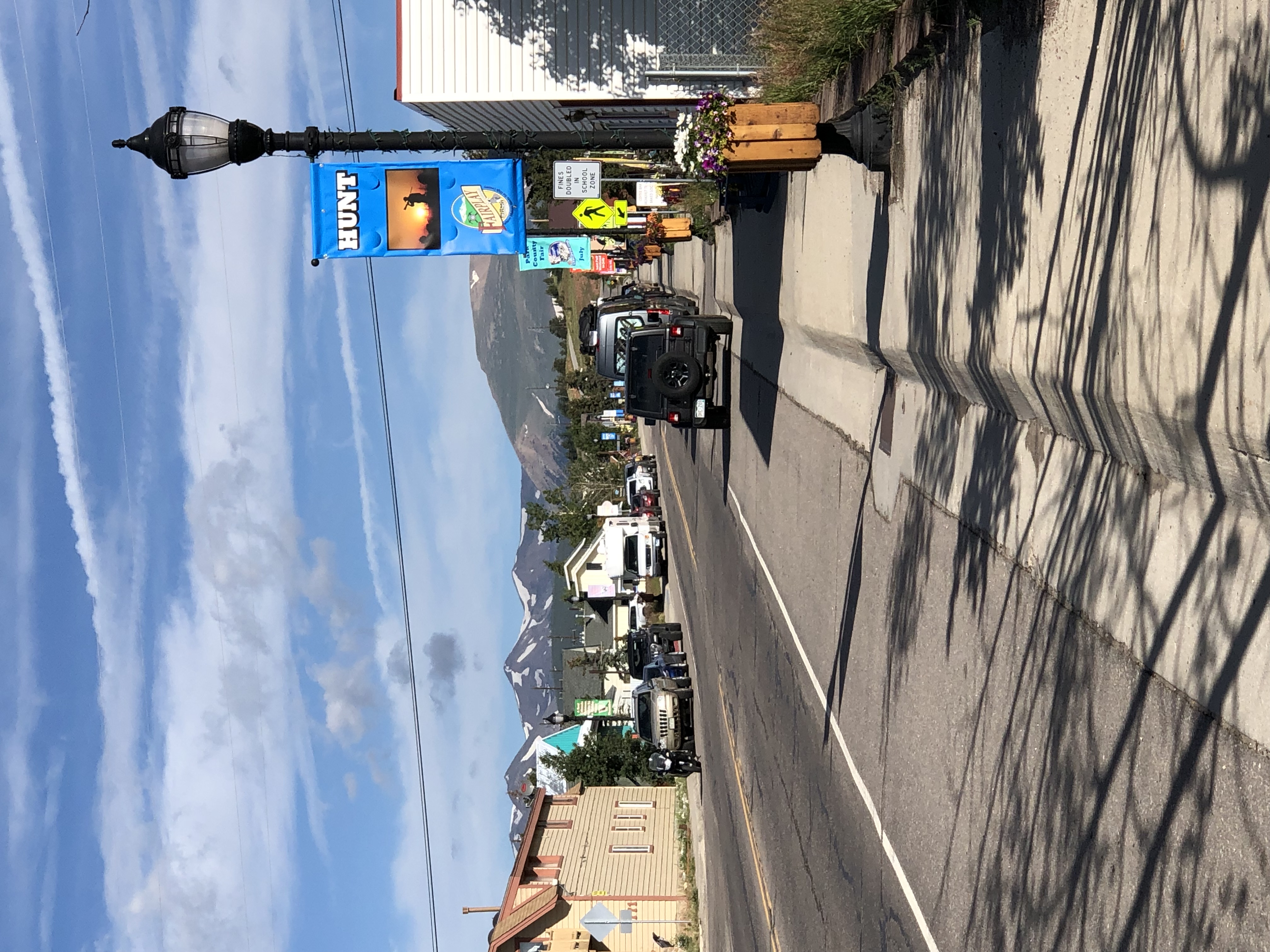 I sat at the bar with the regulars. I enjoyed listening to them debate local politics, and learned a lot about the region. Eventually, their discussion made it's way around to my hike, and they always ended up advising me to carry a gun. These men had grown up in these mountains, and I was always surprised at how wary they were of wild animals. They were shocked I carried no weapons. No matter the town, locals were typically taken aback when I said I did not carry a hand gun.
I watched the owner (George) making breakfast in the kitchen, through the bar window. He passed me plates through the window, straight off the grill, hot and fresh. This was the best! The Brown Mule of Fairplay, CO was now up in the top five of small town breakfast joints. One day I'll write an article on my favorite places to eat along the trails. For those interested, my FAVORITE breakfast place on the trails I've hiked is "Flapjack's Pancake House" in Lincoln, NH.
Kenosha Pass Shuttle
Last night at dinner, the waitress had given me the contact information for a woman that ran shuttles to Kenosha Pass, for a very reasonable rate. This morning, I finished breakfast and quickly waddled back to the hotel, taking the cross country route, behind buildings and through empty lots, much like hiking the trails. I made good time.
I ran up to my room, grabbed my pack, and stepping out the front door of the hotel, I saw a very large, white Ram 1,500. This was obviously a common vehicle in Colorado. The young woman driving looked to be in her late twenties, and could barely see over the dashboard. I opened the back door to throw in my pack, and was met by large brown eyes, and long, dark hair. The small girl in the child seat looked exactly like her mother.
I chatted with Erica as we sped up the highway to Kenosha Pass. The truck was huge, and the driver was tiny. I was a little nervous as we barreled up the road, Erica chattering away with one hand on the steering wheel. We made good time, and had good conversation, and turned into the parking lot in no time.
Bike Crash

It was a busy day at the pass and trailhead. The campgrounds were full, and hikers and bikers filled the trail. I was only about a quarter mile out, when a young, lean speedy hiker flew past me with a postage stamp pack on his back. All I could think of when I saw these tiny packs was that I would freeze. There was no way he had less than a 30 degree bag in that pack. There was also a reason he was so thin. Where did he put the food? As he began to jog – uphill, I smiled. You go buddy, I thought. He would probably be in Durango next week. I was actually a little jealous.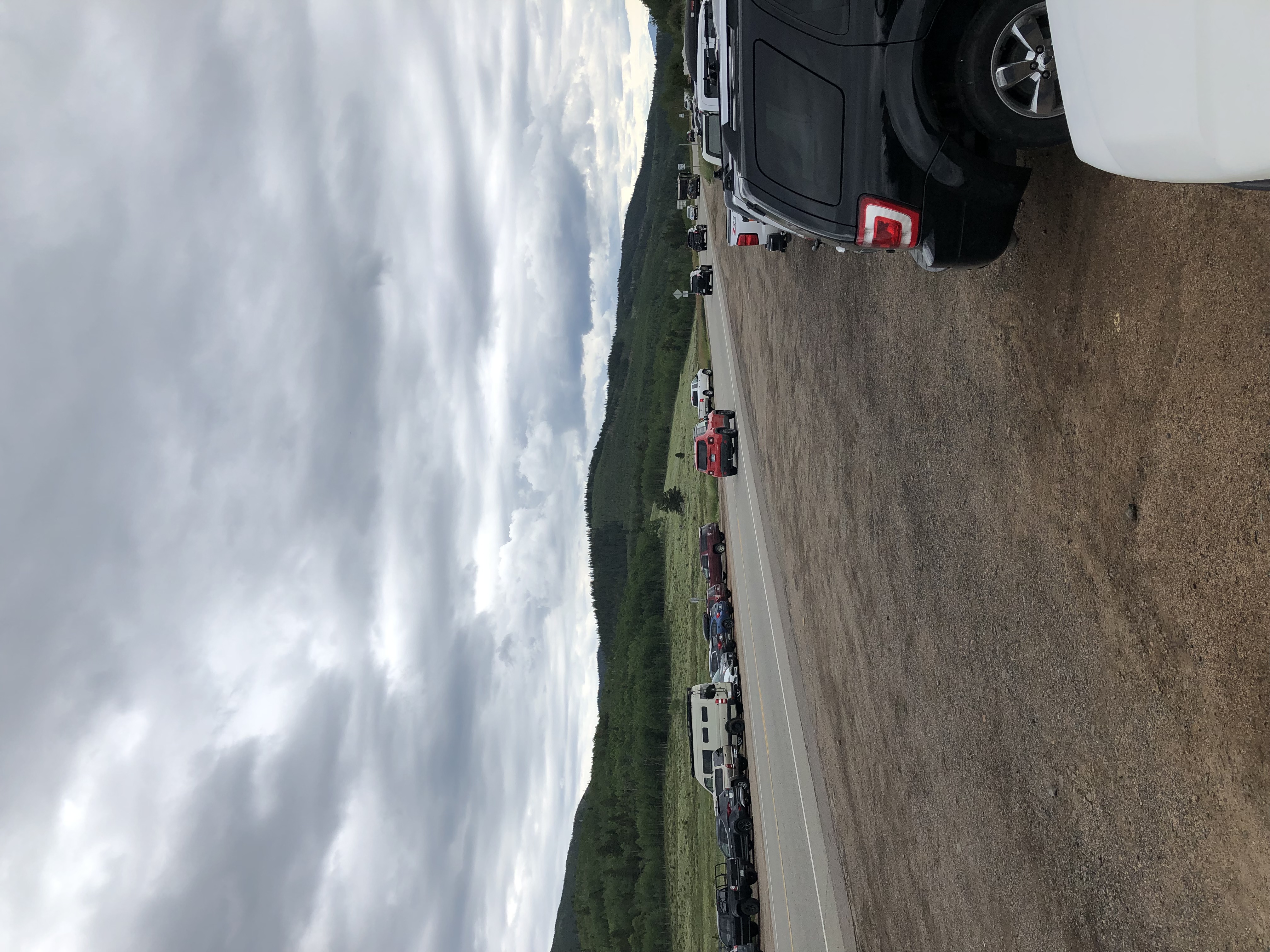 I settled into a rhythm, looking down as I wove in and out of the rocks just ahead of me. Suddenly, I heard a shout, and looked up just in time to see a young guy go sailing over his handlebars, and do a face plant in the dirt, about 20 yards ahead of me. The man on the bike ahead of him had been about to pass me, and I watched as he slammed on his breaks and skidded to a stop.
The man was clearly the kid's father, and as the man's bike skidded and began to slide, he jumped from it, and dropped it on the trail in front of me, running back to his son. All of this was in one smooth, very fast motion.
The boy was on his hands and knees, looking up in bewilderment. There was dirt and blood all over his chin, and as he struggled to stand, his father also struggled not to grab him. People had begun to gather around, and both he and the young man were aware of the people around them. Pain, embarrassment and fear flashed across the boys face, but for a moment it was a just a father and his son, and I could see how much the man wanted to pull him close and tell him it was going to be alright. Instead, he crouched in front of the boy, repeatedly asking him if he was ok. The boy took a step back and said yes, his chin quivering as he struggled to control his tears. I felt so badly for him, and could only imagine how much his face hurt.
Kenosha to Georgia
The hike over to Georgia Pass was absolutely gorgeous. Wild flowers were blooming, and the views down into the valleys were beautiful. Other than almost getting run over by a motorcycle, who's rider apologized profusely, there was really nothing else eventful.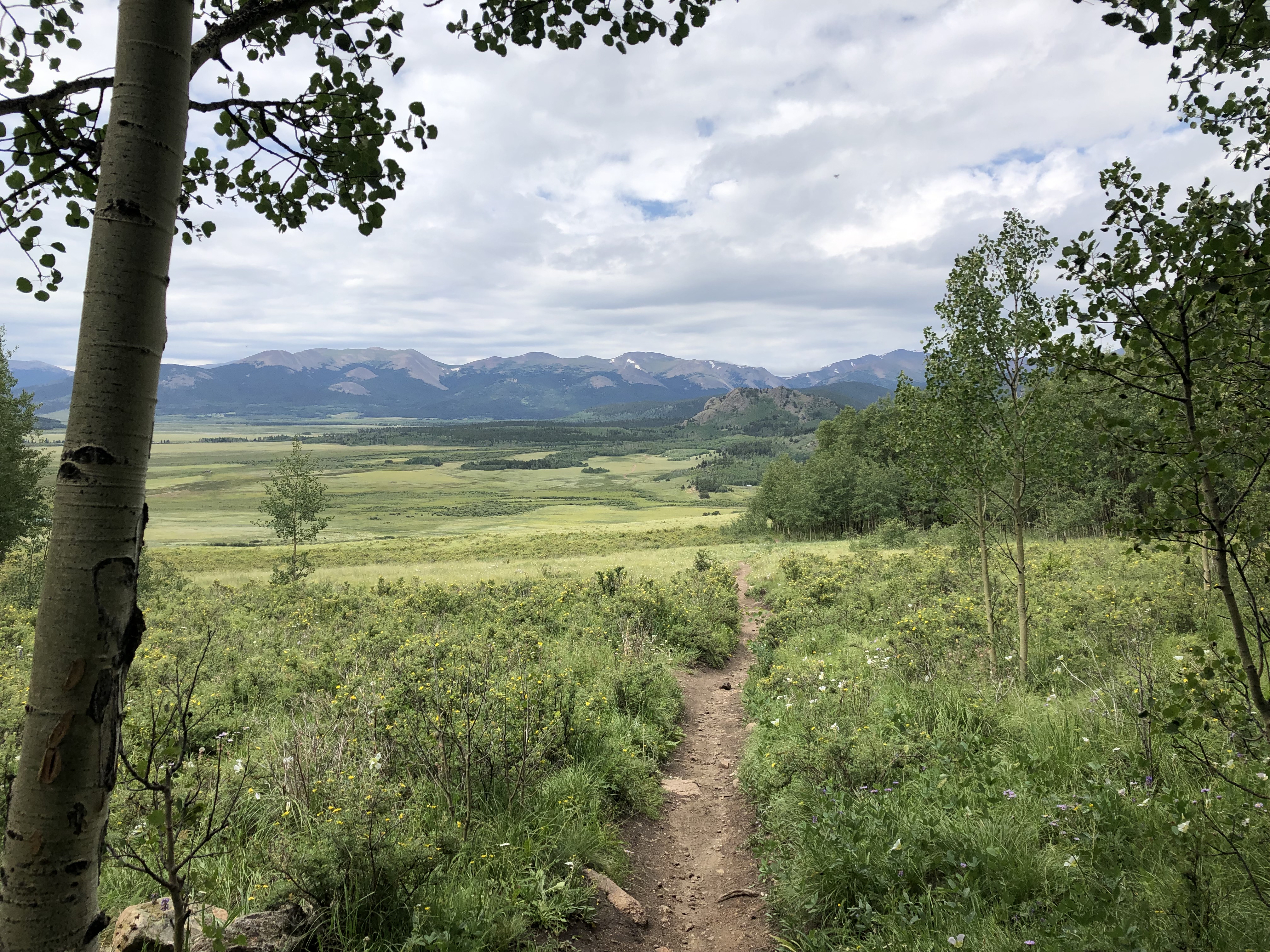 I had hoped to get over Georgia Pass, but as I started the final climb, large dark clouds started to roll over the mountains. I heard rumbling off in the distance, and back tracked a couple hundred yards to treeline, to begin to look for a place to set up my tent. It was only about 5:30PM, but I was not going to go over the very exposed pass in the thunderstorms that were clearly on the way.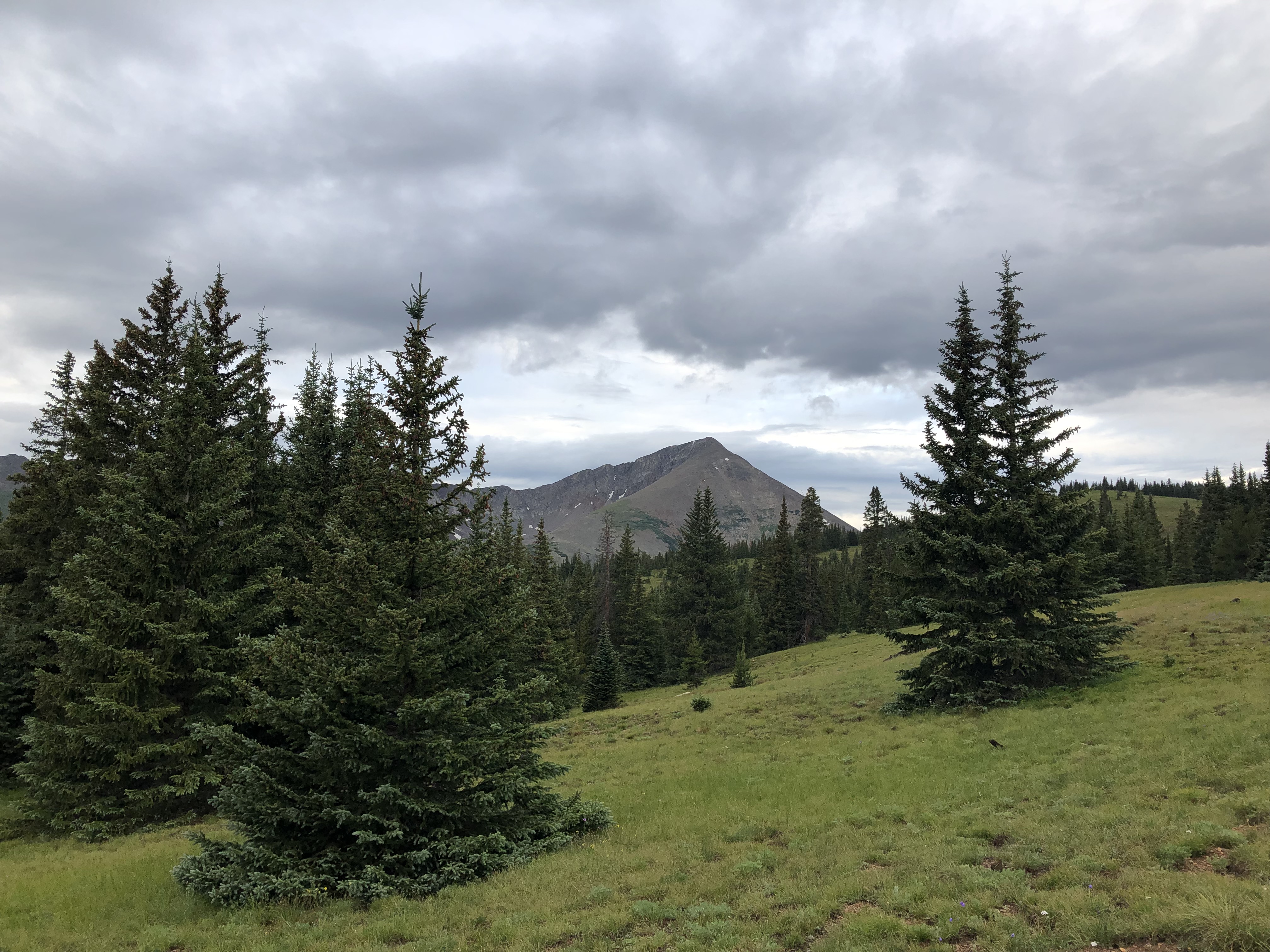 I was glad I stopped for the evening. About 20 minutes after I had set up, the first storm rolled in for the evening, and marble size hail began to fall. Storms rolled through all night, but the tent held up well, and other than a little splash, I stayed quite dry.