Mud Meal Update
Greenbelly rolled out new Mud Meals this past Monday.
These come in Vanilla and Strawberry, and the Strawberry option is plant-based.
If I'm able to get less than a 15 serving, $69 dollar size I'll definitely review them.
Until then, if anyone has tried them I would love to hear your feedback in the comments section on this post.
Thank!
Why Greenbelly Mud Meals?
Greenbelly Mud Meals kept popping up in my email feed. I had done a review on their bars, so I guess I was in their "Que." The bars had been pretty good, so I decided to give the Mud Meals a shot.
When hiking the Pacific Crest Trail, I had carried Muscle Milk and Nido. I had pre-mixed the Nido and Muscle Milk – like having a milk shake each night, albeit a luke warm milkshake. The calories and protein made a big difference on big mile days. My legs always felt as if they were better recovered the next day.
Mud Meals reminded me of my PCT concoction, and appeared to have a better nutritional mix of ingredients. I liked the fact that they appeared not to have a lot of sugar. In fact, I'll even go so far as to say they tasted as if they had NO sugar, although the ingredients did list a small amount.
Related Post: Greenbelly Food Bar Review Here
Greenbelly – The Company
Greenbelly was founded by Chris Cage. Having bike packed across New Zealand, and thru-hiked the AT, Chris recognized the need for nutritious backpacking foods. I also like to support small, growing companies.
In addition to selling the Mud Meals, Greenbelly also sells Food Bars (mentioned above), and provides good articles on their blogs. The articles discuss backpacking gear, food, ultralight hiking, reviews, etc. Over the last couple of years they have begun to provide some of the better articles on these topics.
Greenbelly Mud Meal Flavors
Greenbelly offers two Mud Meal Flavors. These are Original and Chocolate. The Original Description grabbed me instantly, with hints of macadamia, cinnamon, and vanilla – all flavors I like. I was a little more hesitant on the Chocolate, since I like sweeter chocolate, and "a hint of coffee" made me pause. Coffee was usually associated with darker chocolates.
Original
Upon opening the Original Flavor, I immediately smelled the nutty, cinnamon. It really smelled good, and gave me flash backs to my grandmother's house on Christmas. The smells were fantastic! The texture of the powder was as expected, although slightly more moist than some protein powders I've used in the past.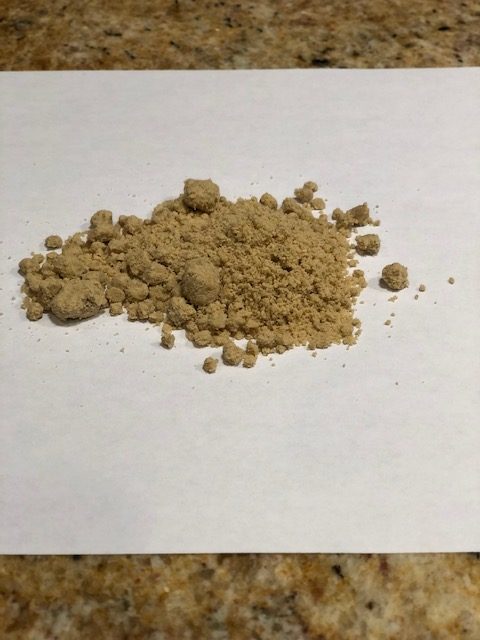 The description on the package included "All Natural Ingredients," which was appealing. The ingredients in the Original flavor included the following:
Sweet Potato Flour
Tapioca Flour
Pea Protein
Almond Flour
Macadamia Nut Oil
Avocado Oil
Brown Rice Protein
Sunflower Lecithin
Cinnamon Bark Extract
Matcha Powder
Spirulina Powder
Monkfruit Extract
Guar Gum
Xanthan Gum
Tart Cherry Powder
Fat was a little higher than I like at 17g per serving, but there was only 5g of sugar. I was pleased to see 14g of protein, and 25g of total carbohydrates. These would be good for longer distance hiking.
Eating the Mud
On the first Regular pack, I filled the water to the fill line and began mixing. I'll admit I had a hard time breaking up the clumps. I kept stabbing them with my Spork until I get a less lumpy, thick mixture of Mud. Honestly, it was far too thick for me, and kind of glued my mouth shut. I had a really hard time swallowing the mixture after a few Spork fulls.
My solution was to break out my heavy duty protein shake mixture and make a protein shake, with a lot more water. The best way to mix is to add a little water, pour in the powder, and finish off the mixture with more water, and then, shake vigorously! I found the protein shake MUCH better than the mud. There were still clumps I could not break up, but the beverage was pretty good. I don't like overly sweet protein shakes, and the Original Flavor is definitely NOT sweet. As a matter of fact, many people will probably want to add a little sweetener. I really enjoyed the nutty, cinnamon flavors.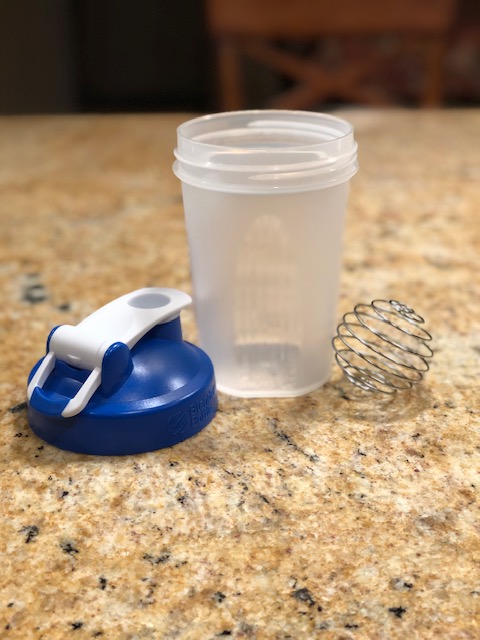 Chocolate
I knew the Chocolate was a darker more bitter chocolate as I opened and sniffed. The texture was virtually the same as the Original. "Hints of Chocolate" were included in the description, but I did not notice any in the smell of the mixture.
The ingredients were identical to the Original Flavor. The only ingredients that were not the same was Cocoa Powder.
Eating the Mud
The Chocolate Mud was a little too bitter for me. Mixing the powder provided the same experience as the Original Flavor. It was much better as a beverage than the gooey mud. If I chose to carry the Chocolate powder, I would probably add sweetener and Nido. That is completely a personal preference though.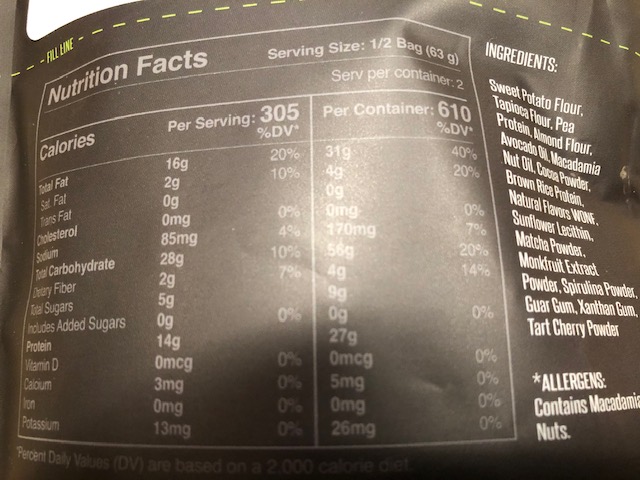 Final Thoughts
Mud Meals, as intended, are thick, and I prefer them as a protein drink. The Chocolate was too bitter, but I ended up enjoying the Original Flavor. I finished off the Original, and will probably end up purchasing more, as it is better than my current protein shakes. Keep in mind, they are NOT sweet. If you want sweetness, you will need to add it yourself.
Hi. Average Hiker purchased this product and does not write sponsored posts or receive compensation for reviews. Some of the links in this post are affiliate links which means that when you click on one of these links, I earn a small commission at no extra cost to you. Also, as an Amazon Affiliate, I earn from qualifying purchases. If this review has been helpful, I appreciate you considering your purchase through one of the product links. Thank you.