Colorado Trail – August 5th, 2019
Leaving Denver
Between flights, Uber, and the desire for one last "real meal," we left Denver a little later than planned. Lockheed Martin had the closest actual address for the trailhead, so we used that address and got the driver to go a "tiny bit further," and by 2:30 PM we were standing in front of the trailhead sign!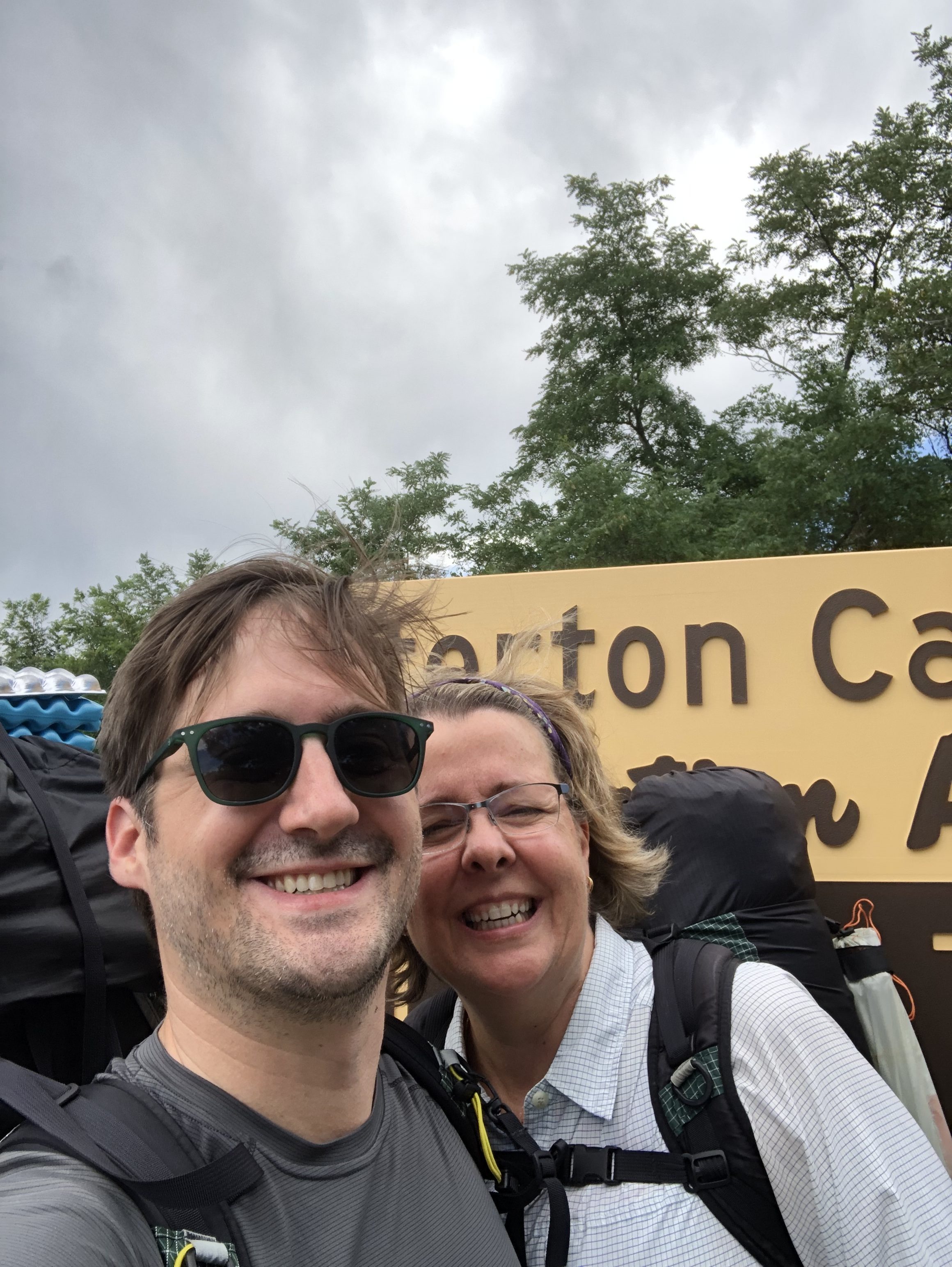 Dirt Road Walking

We were baking in the sun as we stomped along on the hard packed road, but we both had sun hats, and in Jordan's case, sun gloves. I've never seen sun gloves, but I may have been a little jealous and hour or two later. I was definitely irritated I did not bring my umbrella, because he looked much cooler under his!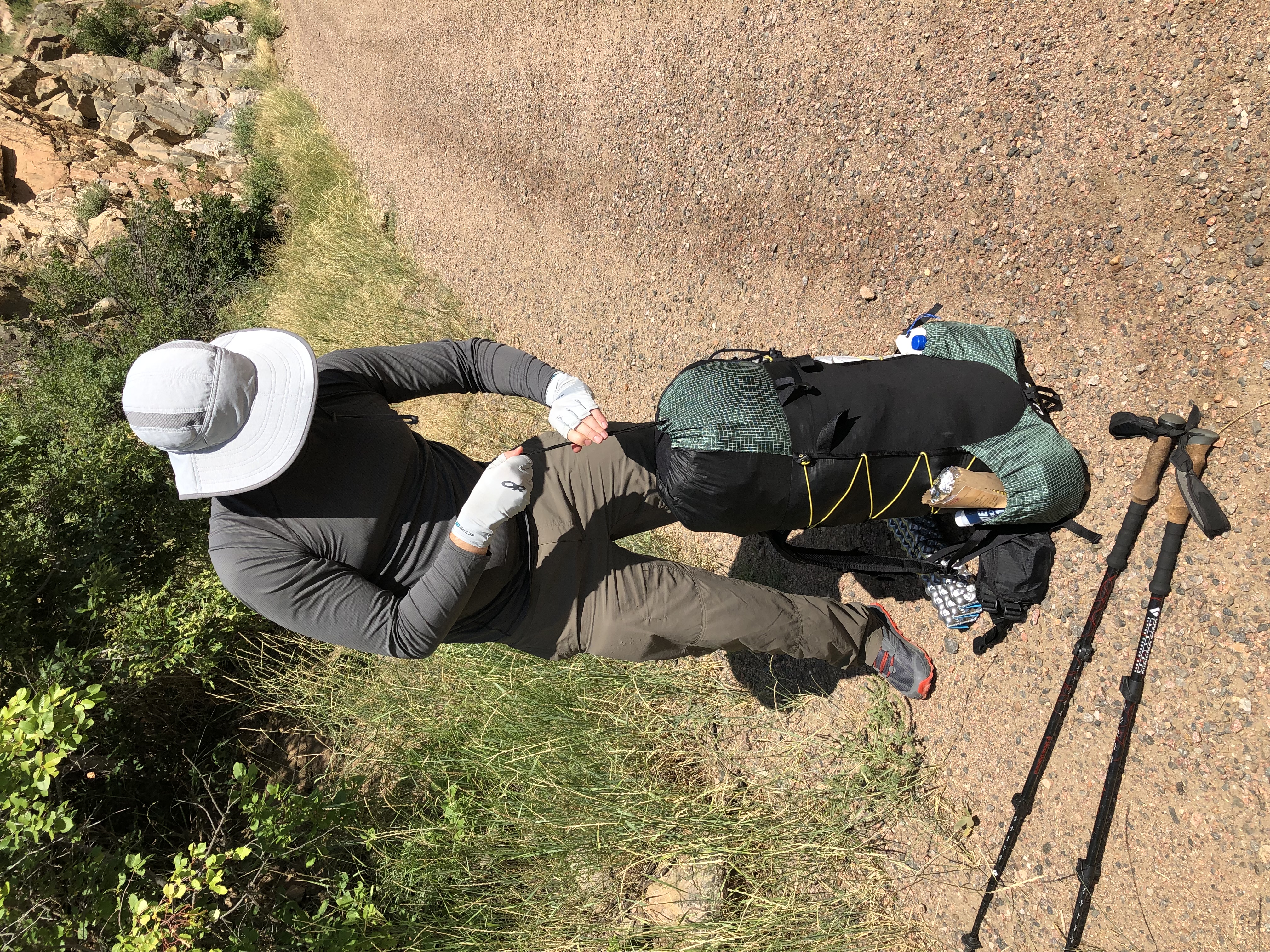 The highlight of the walk was definitely the mountain sheep. I always call them goats since I think the sheep should be white and fluffy, and these were grayish brown and scraggly. They were a little skittish, and the females seemed a little aggressive as their babies peeked out from behind them, so we snapped quick photos and moved on.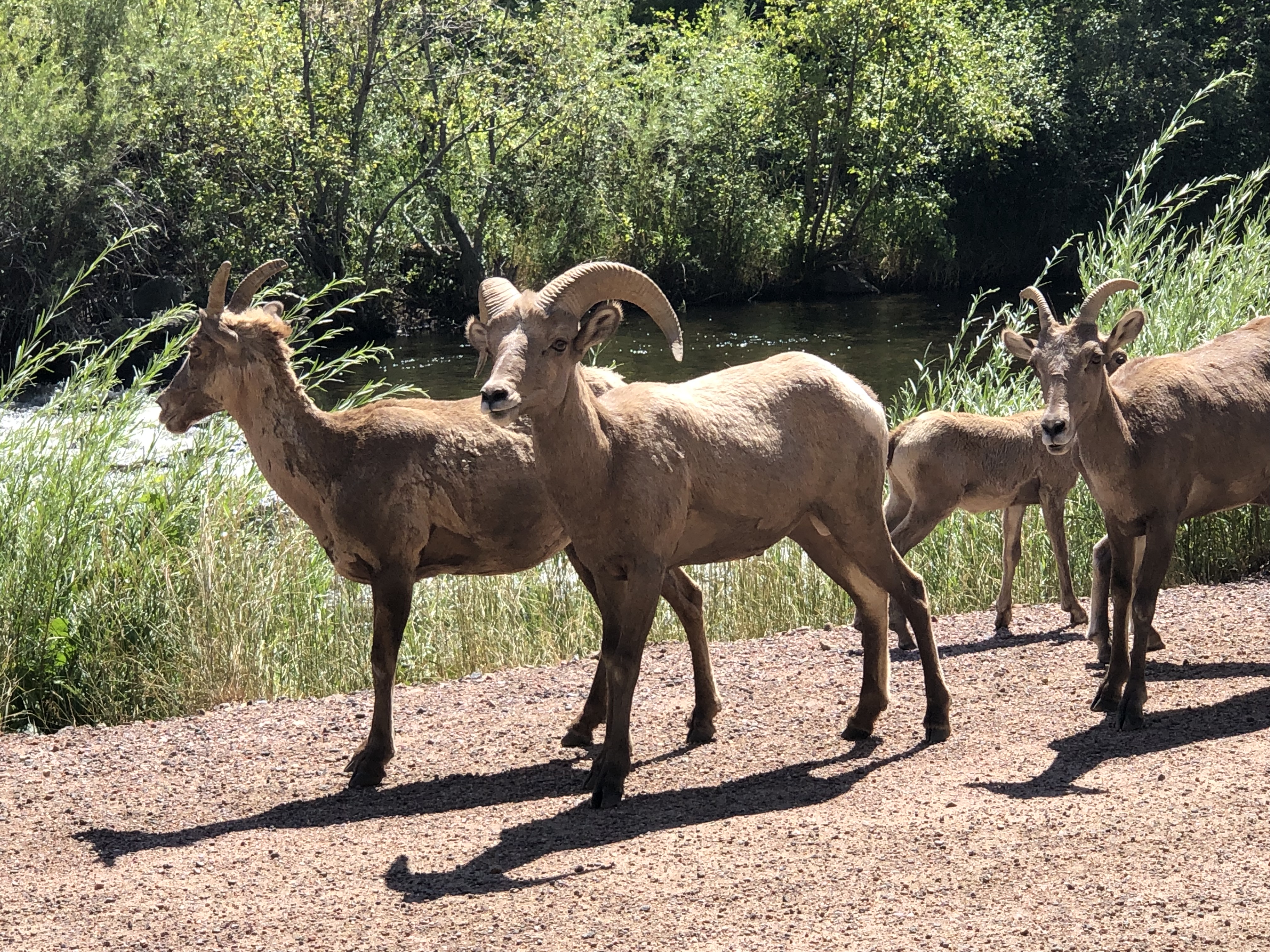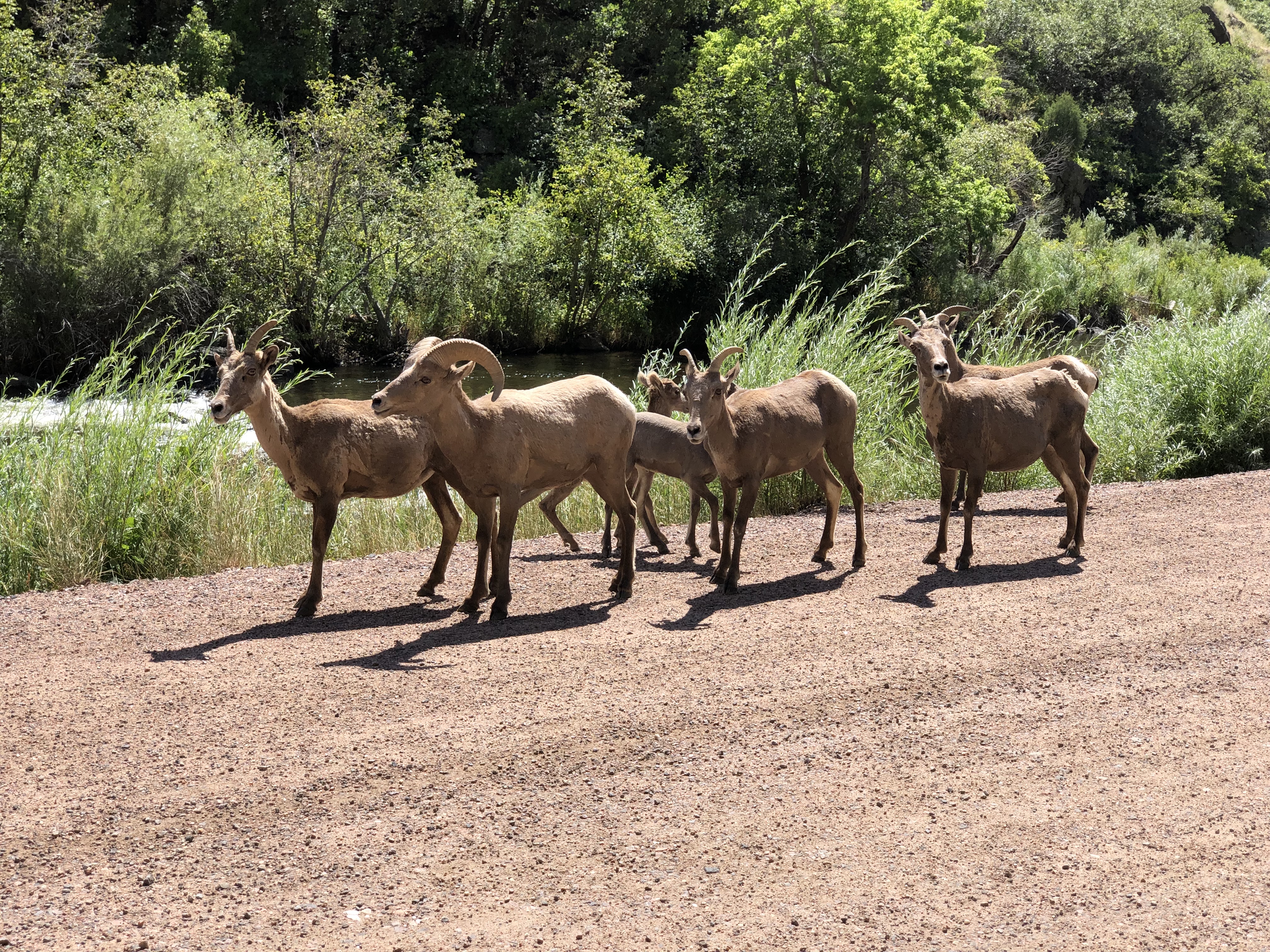 Camp for the Night
Shortly past the damn, we started our first climb. We paused at a bench at the top to rest/die, and Cameron walked up. With his tall, lanky body, and size 15 foot, he was made to hike. He spoke briefly, and glided past us as if there was no hill. We just looked at each other and grinned. We learned later that he had spent the winter skiing in Tahoe. Of course there was a reason he made us look completely inept. We assumed we would NEVER see him again.
Cameron and several other hikers were camped as we passed. As a matter of fact, Cameron was completely set up! Hmmmm. We decided to move on a few more miles, and finally found a tiny little flat spot just big enough for two tents.
I always like to get a big climb done at the end of a day. I also avoid heavily used campsites due to critters. I do try to practice LTNS though, so you don't know I was there.
I was glad to stop after 11 miles, and set up my new Big Agnes tent quickly. I definitely liked the roominess, and it kept my quite dry as a storm later, booked over our heads. The only drawback – it took a lot longer to set up than my tarptent.