Colorado Trail – August 8th, 2019
Nasty Squirrel
I paused when I grabbed my pole this morning. It felt weird, and I saw the reason when I looked down. Damn nasty squirrels I muttered. One had chewed the cork (aka salt lick) off my handle. In all my hiking this was a first.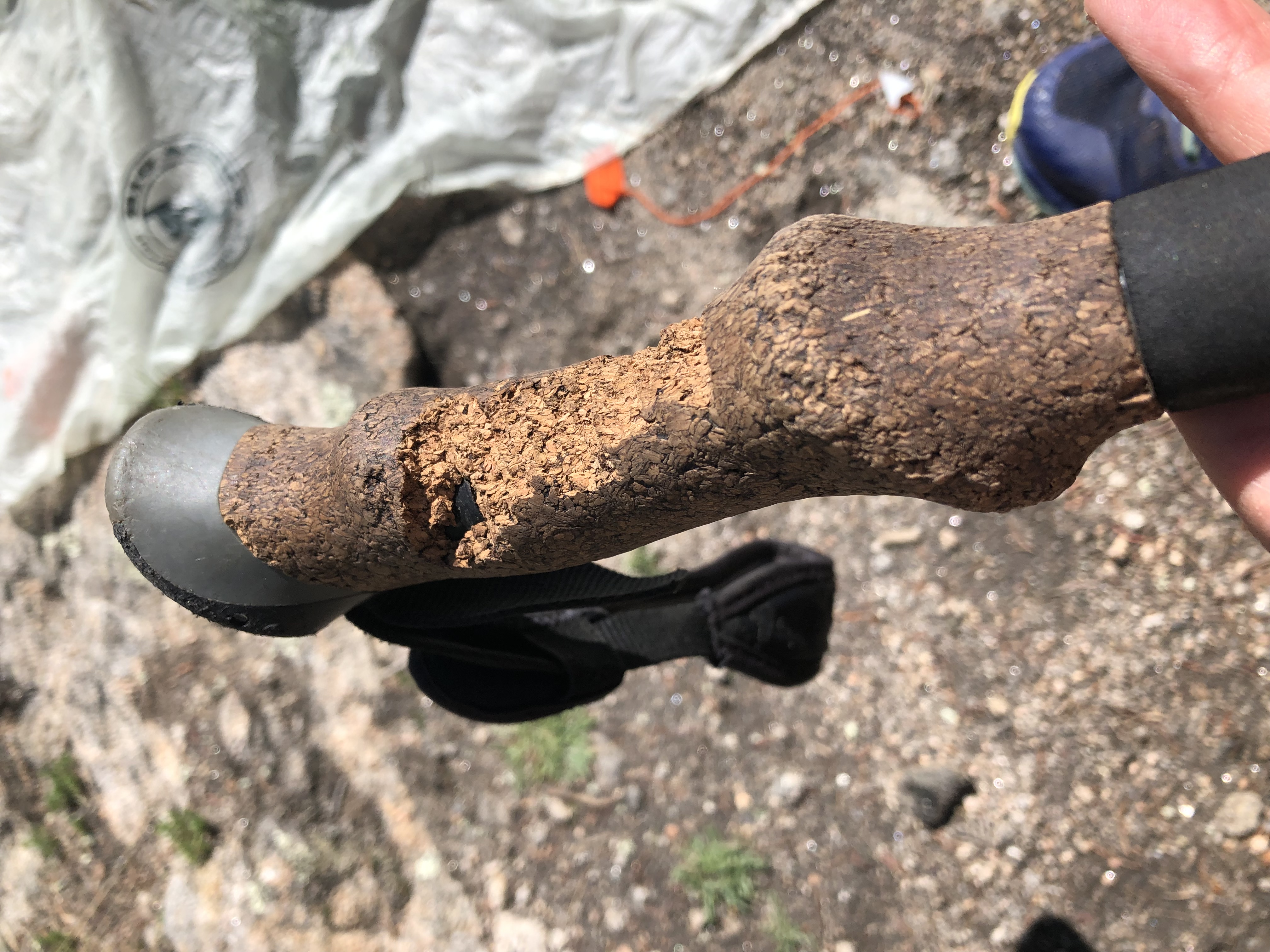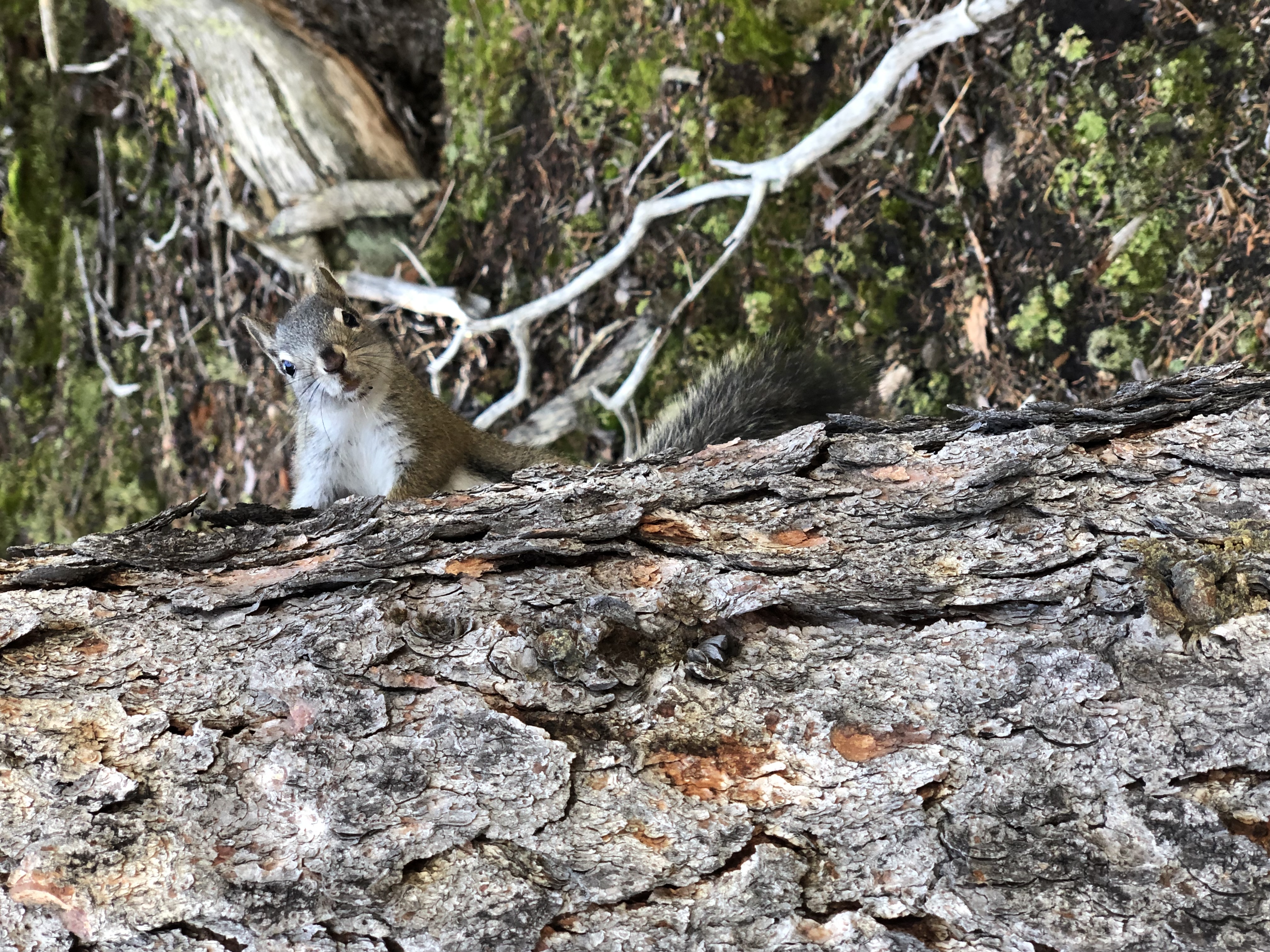 Ah well, it gave me a better grip, and took the pressure off the blister on my left pinky. I had definitely been sitting behind a desk too long when my hiking poles caused a blister – another first.
Six Mile Meadow



I left early for my regular head start. The next six miles would be along a wide marshy meadow. I kept my eyes peeled for moose, as this seemed like the perfect habitat since they had been introduced.
I did not see any moose, but did pass a few campsites, and waved as I went by. I was not a big morning chatterer, as my stomach was feeling a little icky.
I did learn recently that Jordan was charged by a moose herd at his campsite, but I'll let him tell that story. I'm jealous…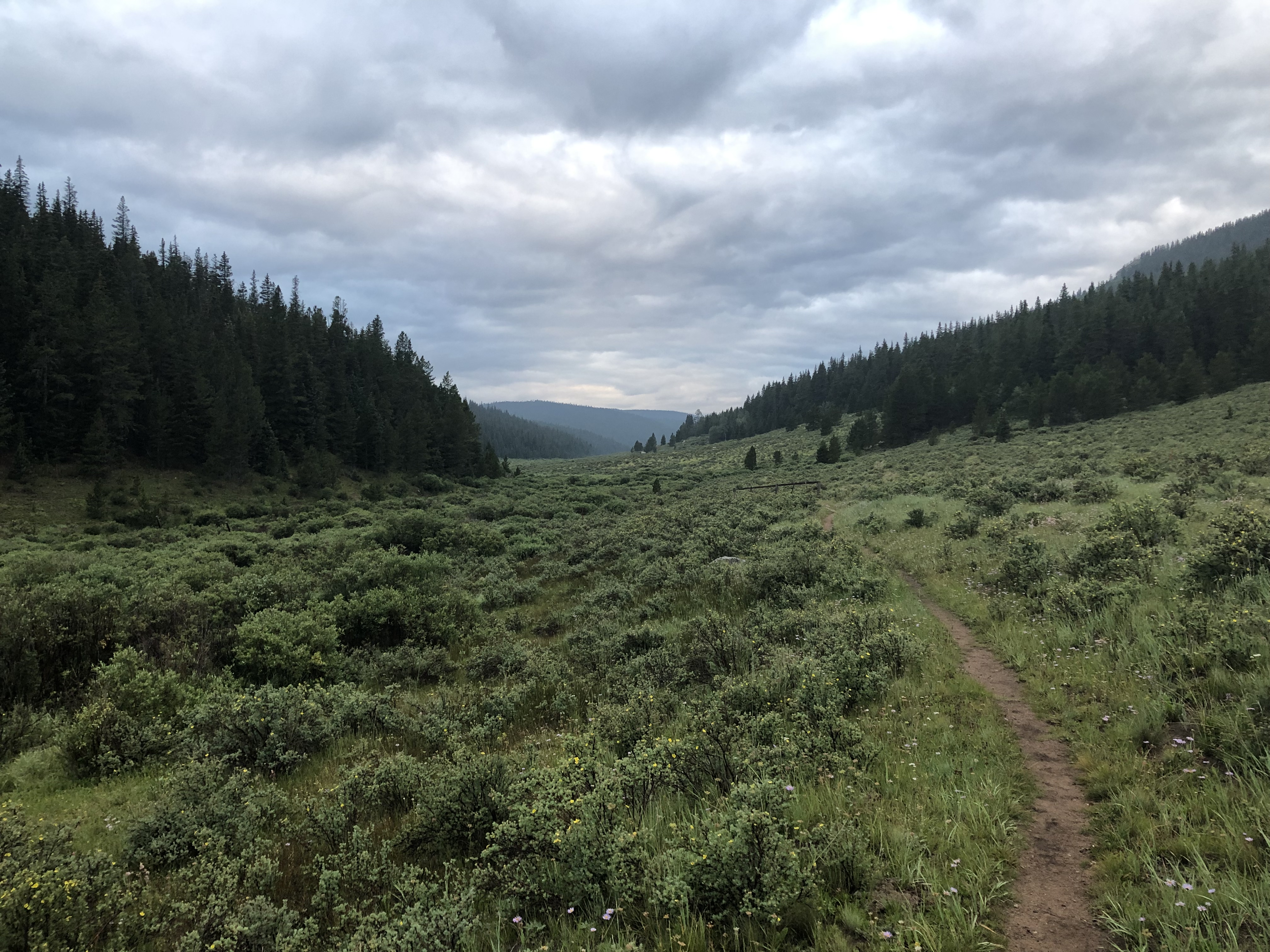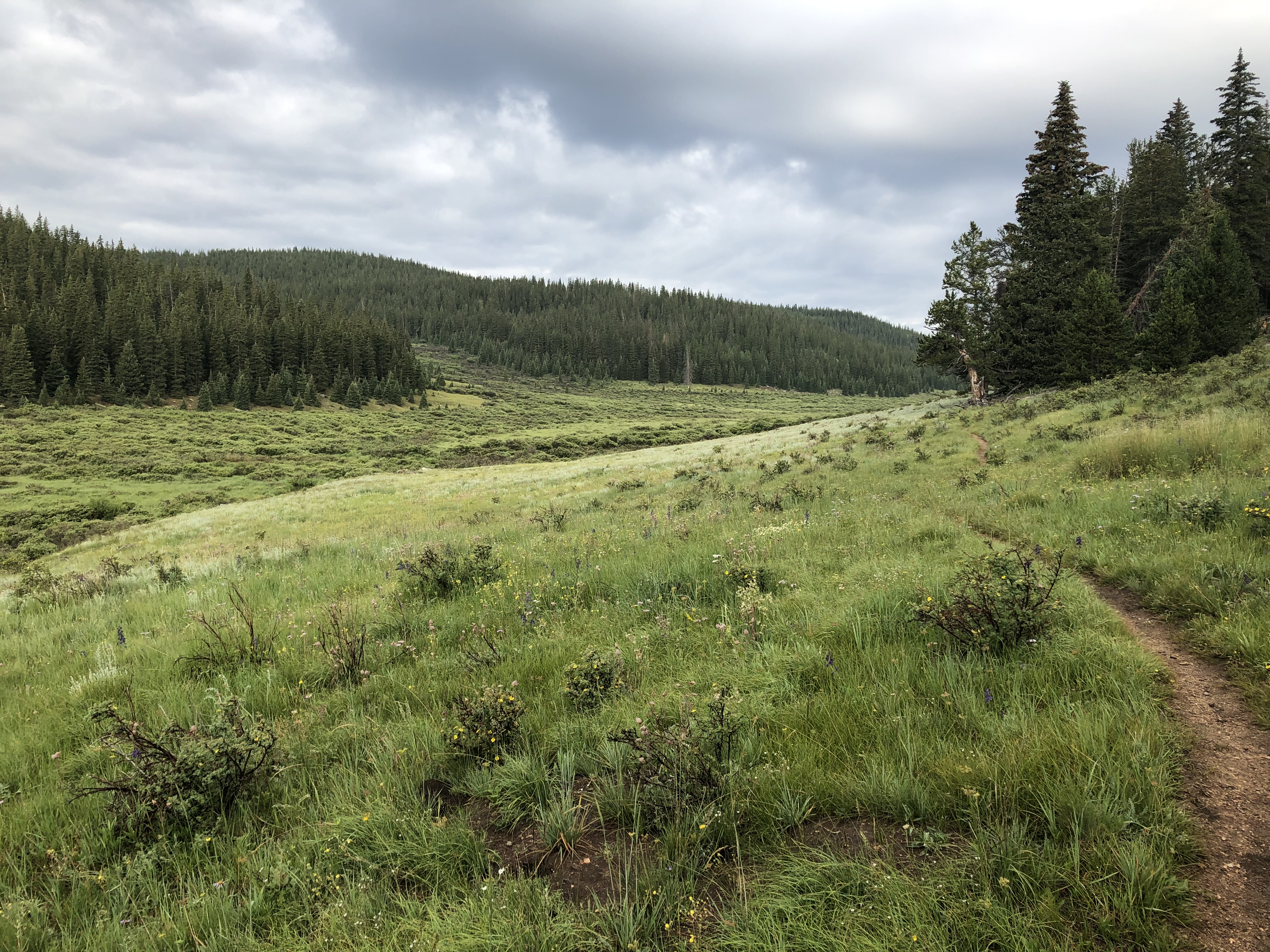 Trail Beer
Around mid-morning, two day hikers caught up with me. I immediately knew they were long distance hikers. They had that common, slightly earthy look, and the typical iron calves. They told me about the trails they had hiked, and we chatted trail. They then offered me a beer. They were passing out beer and snacks to hikers. Gotta love "on trail, trail magic." I politely said no because of my stomach, but the female hiker insisted it would make me feel better. It did not, so I let them hike ahead and made the trees near me feel better.
A little later I passed a photo-op view, and also had a signal, so I stopped to let the data flow. I had not brought a tracker on this hike since it was shorter, so try to send a signal when I can, so home knows I am well, and can follow along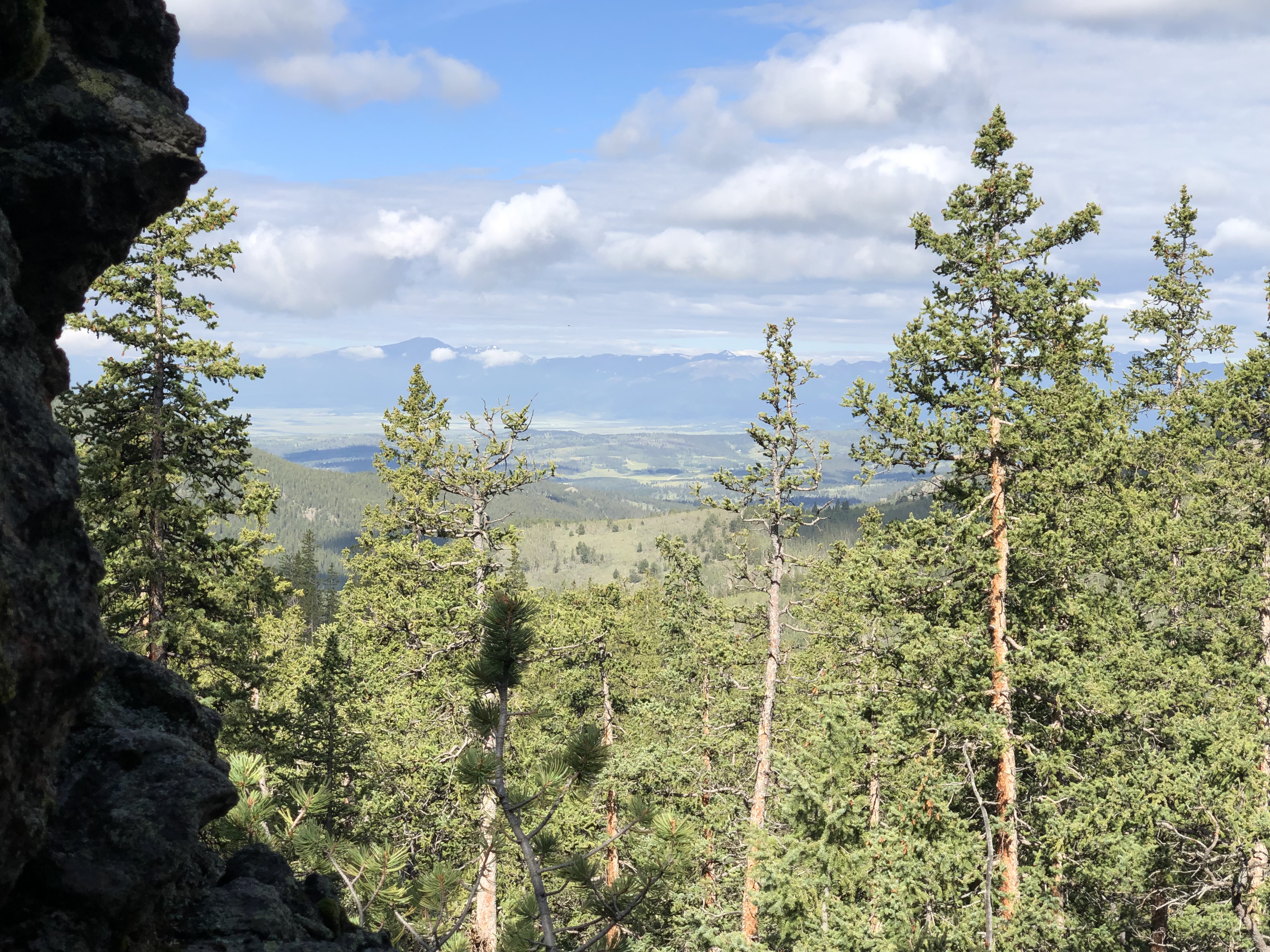 Lightning
Run for the trees! It was the end of the day, and Jordan and I had watched the storms build all day. We had reconnected at the end of the day to push on and find a camp.
As the lightning popped around us, we alternated hiking over ridges through field and trees, hiking faster and faster. After I yelled run, Jordan pulled ahead. We both lowered our heads and ran from the rumbles and strikes around us. It was early, and we did not want to stop yet. Sometimes the Thomas blood flows stupid stubborn.
I came to the edge of a stand of trees on a high ridge, just as lightning popped right next to me. I watched as Jordan disappeared over the next open ridge and yelled his name. There was no way he could hear me.
I waited a few minutes, and began setting up my tent. Storms were all around us. I frowned – now I was going to worry all night. Suddenly, I heard "I'm camping with you." He had been huddled by some trees on the ridge above, and dashed back when he heard me shaking out my fly. Thank goodness he was back. I would have worried all night.
We set up for the night, not knowing the devil squirrels would return that night.