Mattabesett Trail – Section 2
The New England Trail, or NET Mattabesett, Section 2 Trip Report is a lot like Section 1 of the Mattabesett. Rough granite, prickly brush, and creaky older bridges make it a little more "wild." The forest is fighting hard to take back it's land, and man has less of a grip on these few miles.
Related Post: My Hiking Day Pack Has My Essential Items
Section 2 Quick Shot
Miles: 5.30
Region: Middletown, Haddam
Start – Trail Head & Coordinates: Bear Hill Road – 41.532457,-72.597970
End: Trail Head & Coordinates: Saybrook Road – 41.507143, -72.582580
Additional Planning Information: Planning Page
NET Mattabesett Section 2 – Signage & Markers
Bear Hill Road is a small meandering blacktop. Just past it, through the forest, is a small kiosk and signage for Section 2. Past this is a gravel road and turn around underneath the always present power lines.
In the northeast, near large urban areas, these are to be expected, and their scoured lanes offer some of the best views along these sections of trail. The gravel turnaround is also probably the best place to park. Bear Hill Road has one small dirt patch to pull over on, but no room for more than one car.
Blazes, rock cairns and trail intersections are fairly clear along Section 2, but keep an eye out for Bear Hill Loop, that crosses over the NET. This, and several other side trails means you again need to pay attention, and keep your map app or maps close. I used my GAIA app.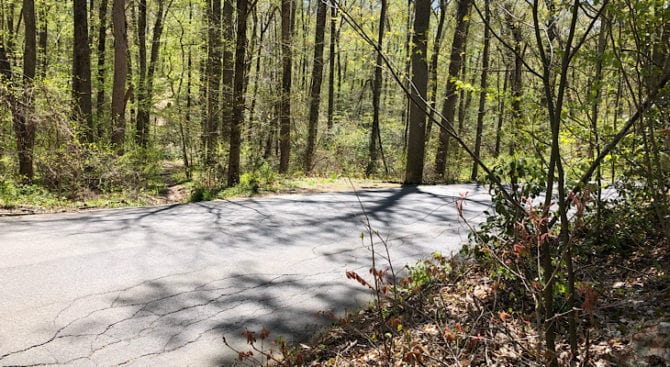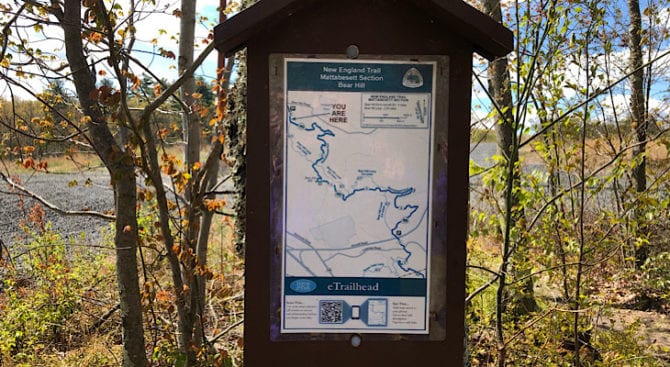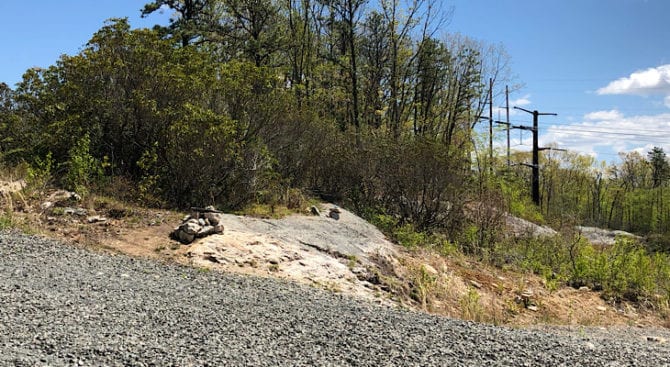 NET Mattabesett Section 2 – Difficulty
A little rock scrambling is about as tough as this section gets. Bridges are not as well maintained, and there are a couple of little brushy sections, so have good soles on your shoes and bring your bug/tick spray.
Some Minor Scrambling
Section 2 likes it's rocks also, maybe even more than Section 1. Keep an eye out for the blue blazes. If you don't see any, they are probably at the top of the rock. There was one section that required I wedge myself into a crevasse to climb up and down. I'm sure kids will find it fun! I found it a little irritating, but I'm no longer as fit or skinny as most kids.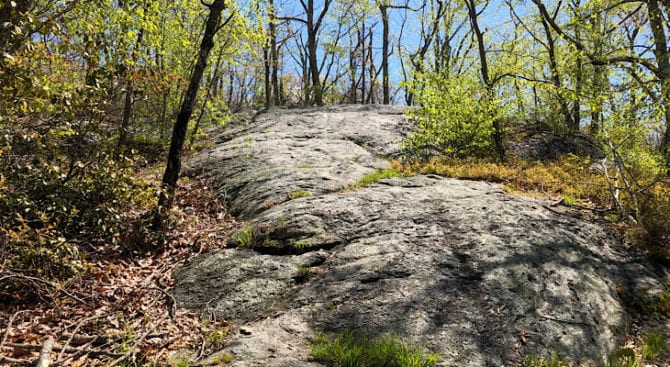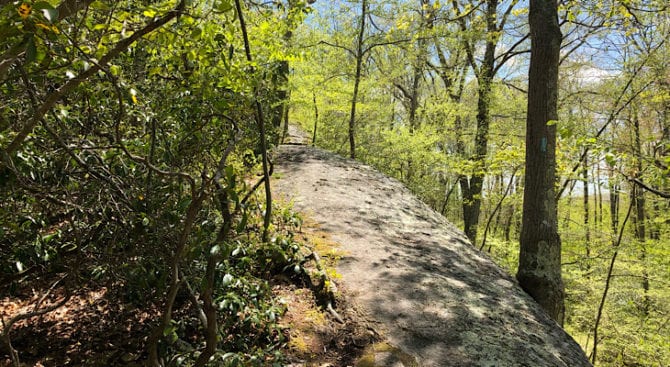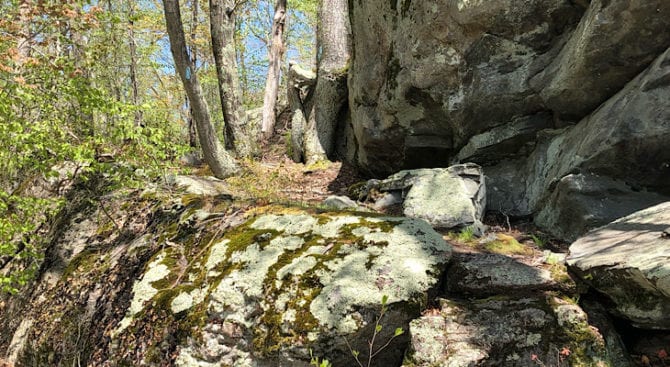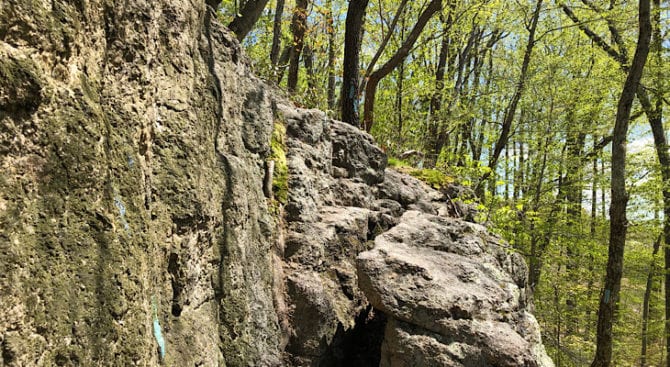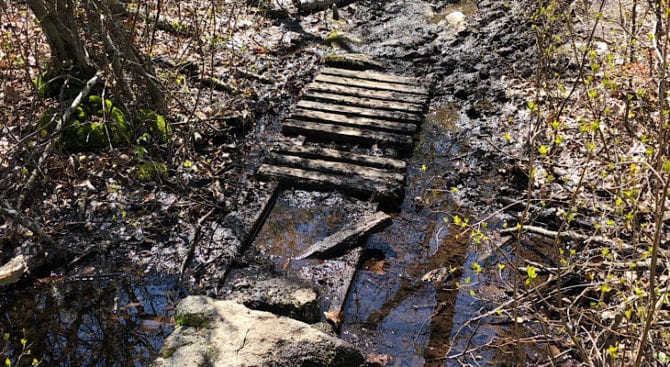 More Meandering Trails
Trail through Section 2 is mostly clear. "Brushiness" is slightly more than Section 1 but still minor. No scratches equals no brush in my book. This section had some really nice trail along the ridges.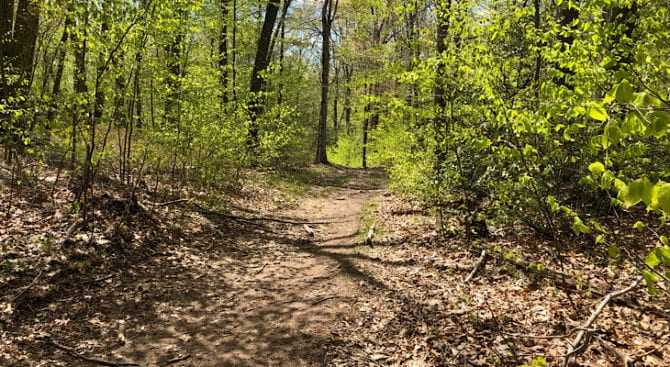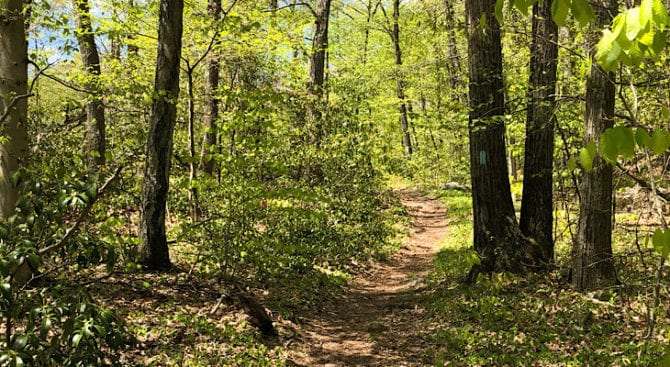 NET Mattabesett Section 2 – Features & Views
Rock formations, expansive views, and rolling trail make this another nice section of trail, but the water features are my favorite. Before Airport Road, the trail follows a rambling brook down off the ridge and drops into a small valley. The trail travels along the brook for about a half mile before turning to head towards Airport Road, where there is parking for about 6-8 cars.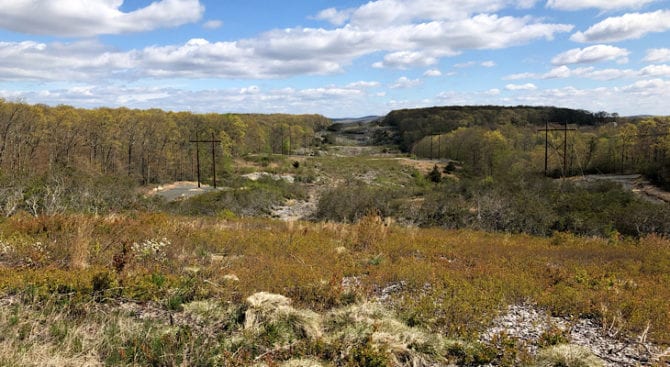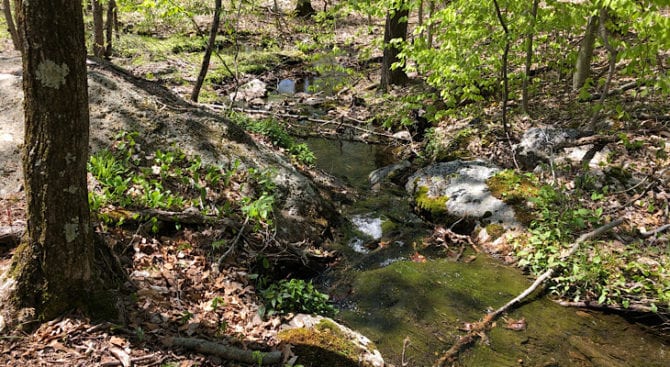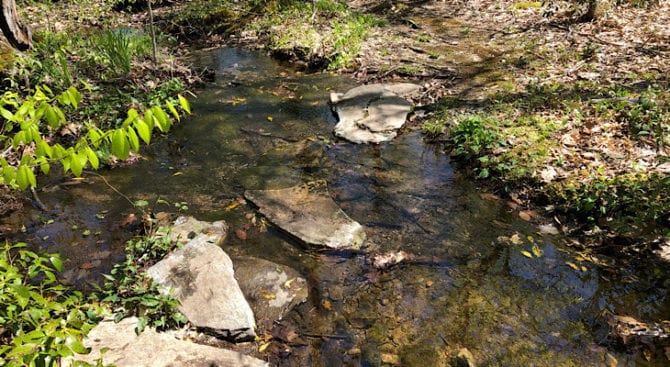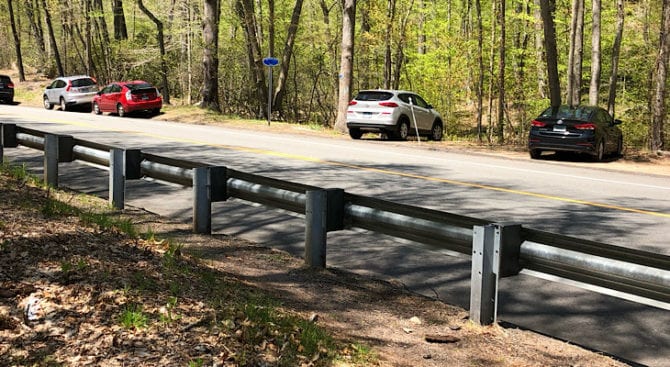 NET Mattabesett Section 2 – Summary
Although a little less maintained, this section of trail was just as nice as Section 1 of the Mattabesett section of the New England Trail. The trail ended at busy Saybrook Road where there is a large picnic area with tables. The parking area is also large, and can easily hold 10-15 cars. This is a great end to a section – a short hike followed by a picnic!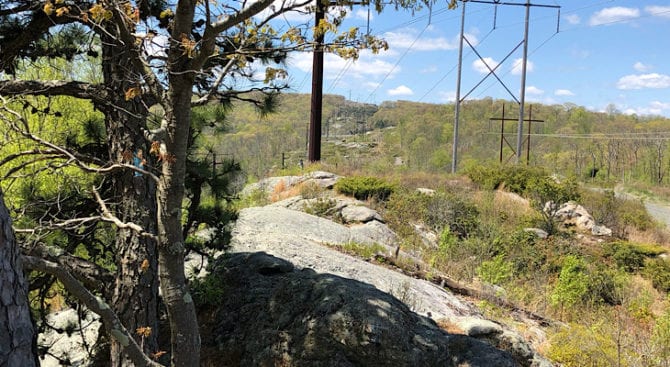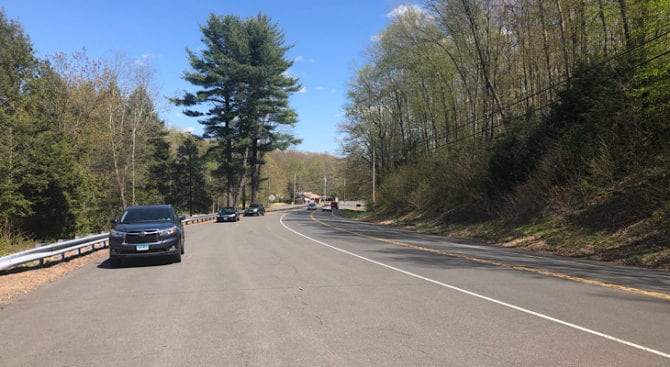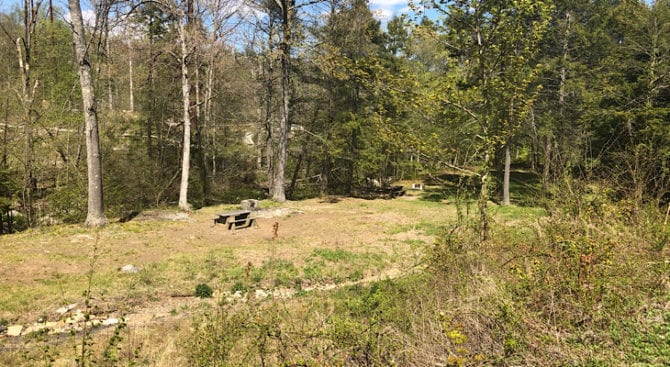 This page has affiliate links for products and gear I purchase and use. If you click on one of these links, I receive a small commission at no extra cost to you. There may also be Amazon links and as an Amazon Associate I earn from qualifying purchases. You can read more about my thoughts on affiliate marketing.