AZT Trail Prep
I rented a small car to drive two hours to drop off my resupply boxes in Kearny, only to find the motel closed on Sundays. The same little voice that whispered "Check their hours," was quick to shout BONEHEAD! It was a little embarrassing. I had driven almost two hours to find out the motel was closed on Sundays. I'm clearly going to have to readjust to small town America business.
I would have to ask the shuttle operator to stop by the Post Office the next morning while the other hikers in the shuttle waited for me to mail my packages. Great – I would be "THAT" hiker.
Montezuma Pass
Ken picked me up after he picked up Vince and Steve from the airport, and we were on our way. Both guys had hiked other long trails, and we chatted trail up to the Pass.
Once at the Pass, we headed south 1.9 miles to the border and monument, where we made a poor unsuspecting couple take 100 pictures of us. We then began the climb.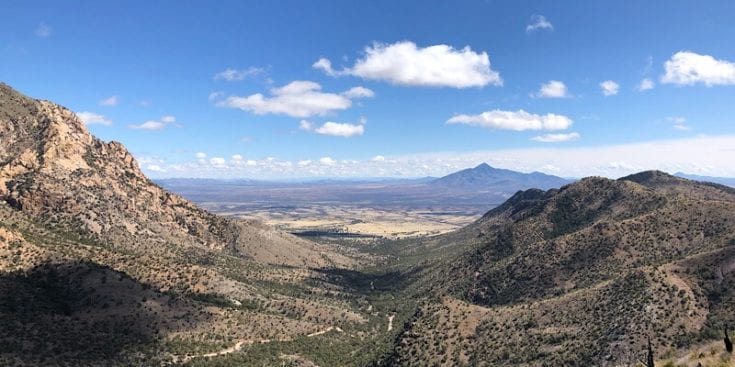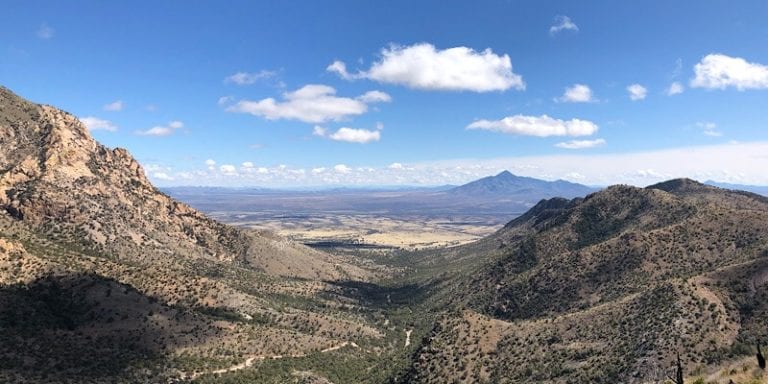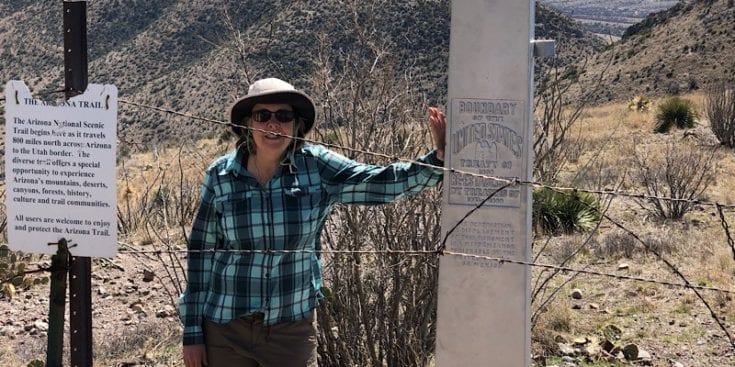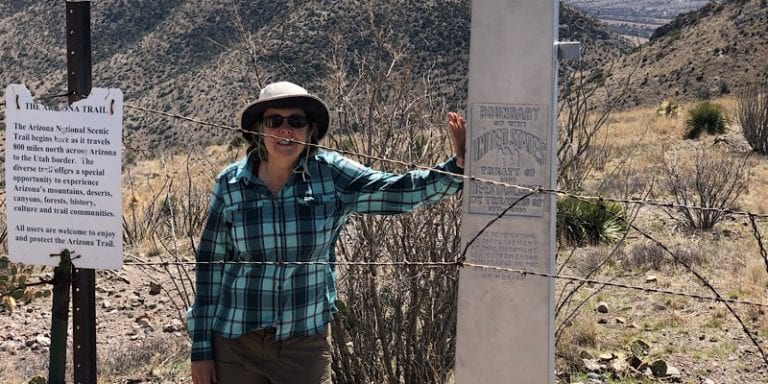 Bathtub Spring
The climb up to Bathtub Spring kicked my butt! I don't know if it was the altitude or lack of sleep, but I was dragging. The hiking was interesting though as I passed old mines and lots of new pricklies. The only hmm was the first water source. Hopefully this was not a water source omen.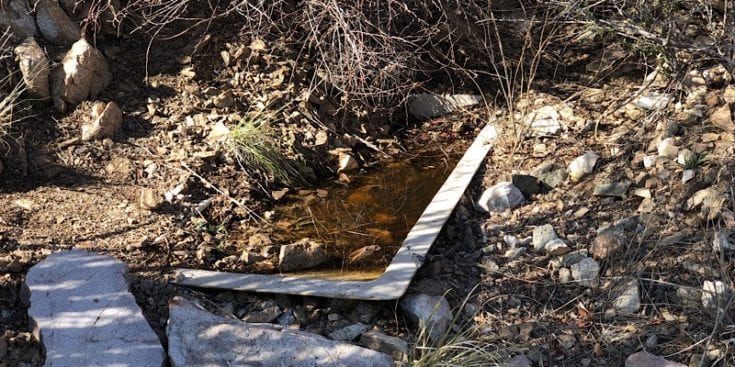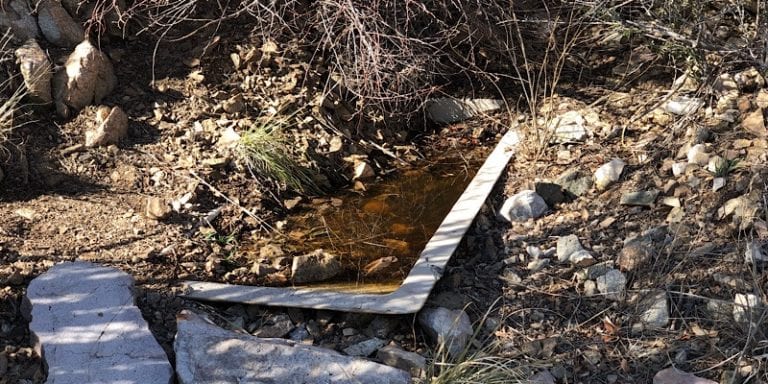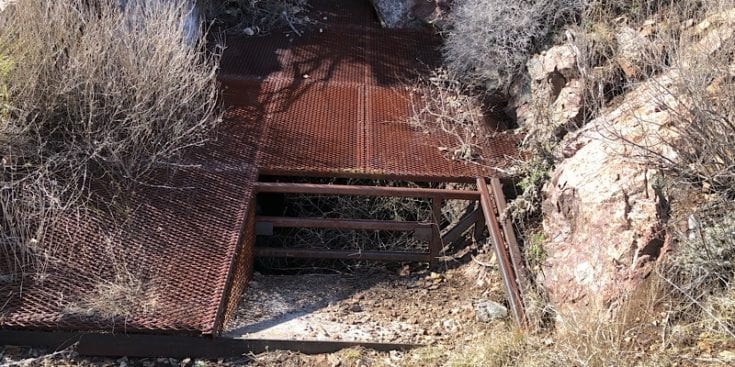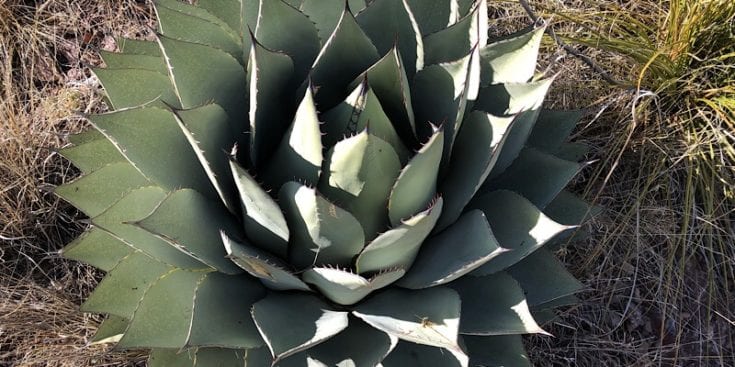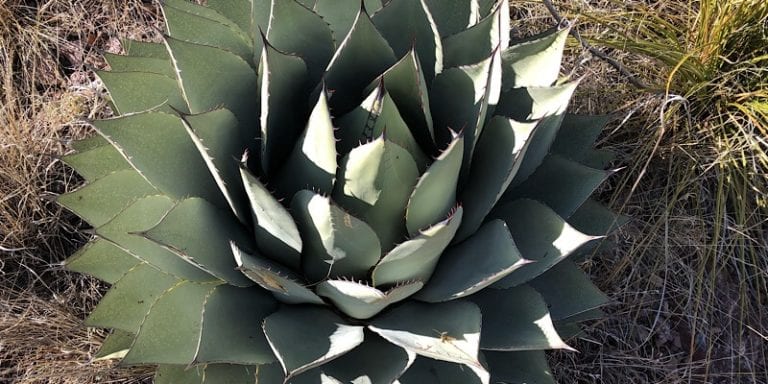 The last mile was down to the spring located in a small saddle. I sighed in relief at the thought of no more climbing, and then rounded the corner to find about 8-12 inches of snow covering the angled slope. It went on for a half mile and I spent the next half mile slipping and cursing as it grew dark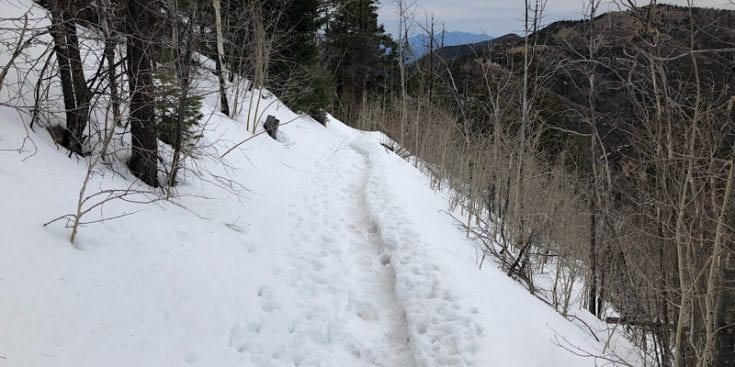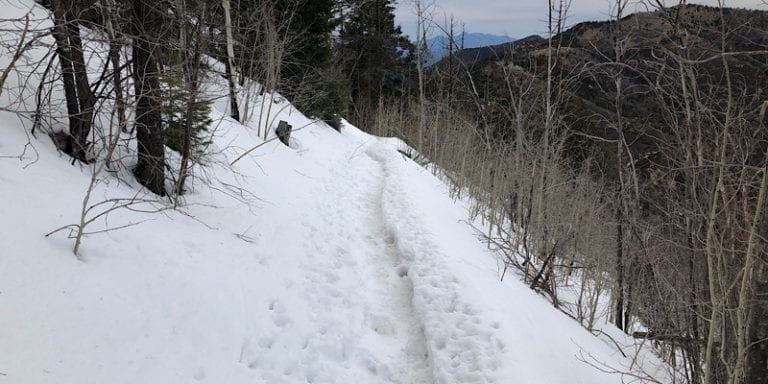 Camp for the Night
There was very little room to set up tents around the old cast iron bathtub, so I headed further down the trail but could find nowhere to set up so I headed back to the bathtub.
I was awake most of the night sandwiched between Steve and Vince's tents as they snored and zipped all night. Even my earplugs only muted the cacophony.
On a positive note, I stayed warm. The temperature read 39 degrees when I climbed into my sleeping bag, but my 10 degree sleeping bag kept me warm. I would have been cold in a 20 degree bag, especially with the constant wind.
Miscellaneous
Daytime temp was up to 64. Night was around 39.
Dinner was "Good-To-Go" Chicken Gumbo. I'll give it 3/5 stars. It was a little bland until I added Siracha Sauce. The chicken was also hard as a rock!