All final AZT Planning is just about complete, and I'm ready to go! Below is an overview of Gear, and Logistics, along with a few final thoughts on some potential adjustments. There are links for additional links for Gear and Logistics if interested in more detail.
I'll be keeping a blog and also uploading additional pictures and commentary over at Instagram and Twitter, for family and friends. Nobody appears to use the same platform, but technology makes posting from one central location fairly easy. Social Media (Twitter, Instagram, FB, etc.), can be accessed from the website averagehiker.com.
Final AZT Planning – Gear Changes
There are not many gear changes for this hike. Most of my gear I've used on other hikes. The few changes I have made are included below.
Sleeping Bag – I have a new Feathered Friends 10 Degree Lark for those COD high desert nights. I'm doing a gear review for Section Hiker on this sleeping bag, and will include a link to the review once I return home, if he posts it on his site.
Hyperlite Pillow – I'll be using this small stuff sack/pillow. It will hold all toiletries/accessories during the day, and then magically convert to a pillow at night!
Dirty Girl Gaiters – I quit wearing Gaiters a couple of hikes ago, but will use the Dirty Girl Gaiters. There is a lot of dirt and rock on Desert hikes, and it becomes irritating to constantly stop and empty my shoes while hiking. See my initial review of the Dirty Girl Gaiters.
Voormi Women's River Run Hoodie – This is my new sleep and town shirt. It is a wool blend and quite comfortable, so I'm looking forward to giving it a twirl! See my review of the Voormi Women's River Run Hoodie.
Kula Cloth – How could I forget this cool little oven mitt! It will replace one of my bandannas! See my review of the Kulu Cloth.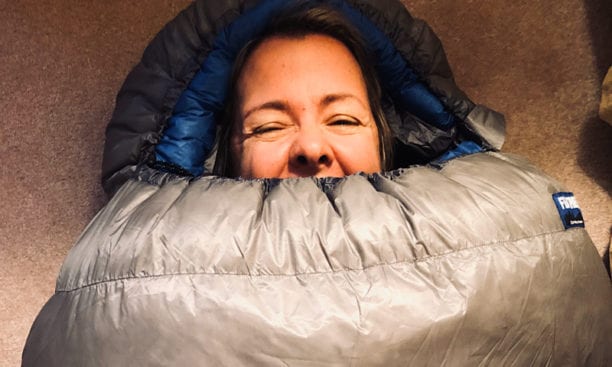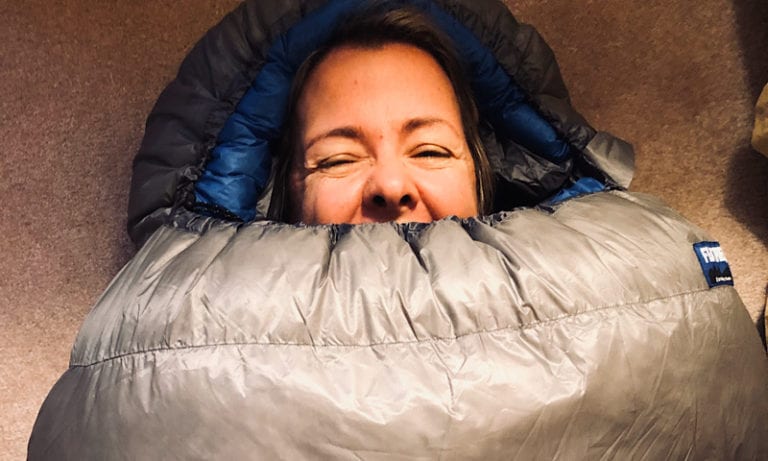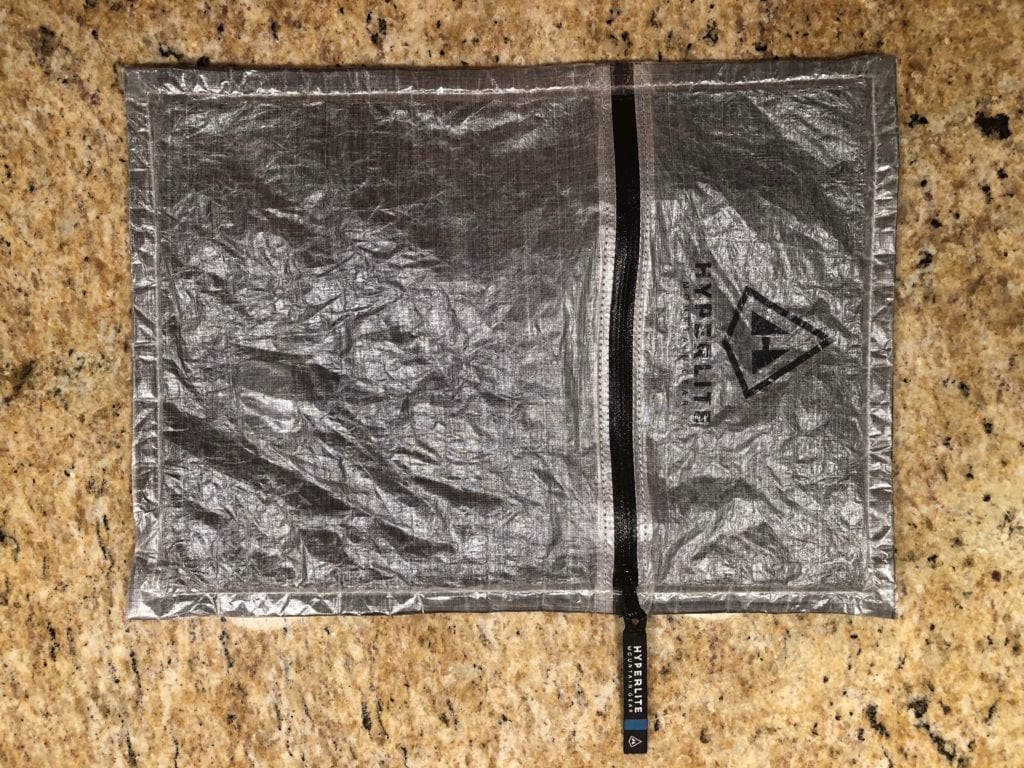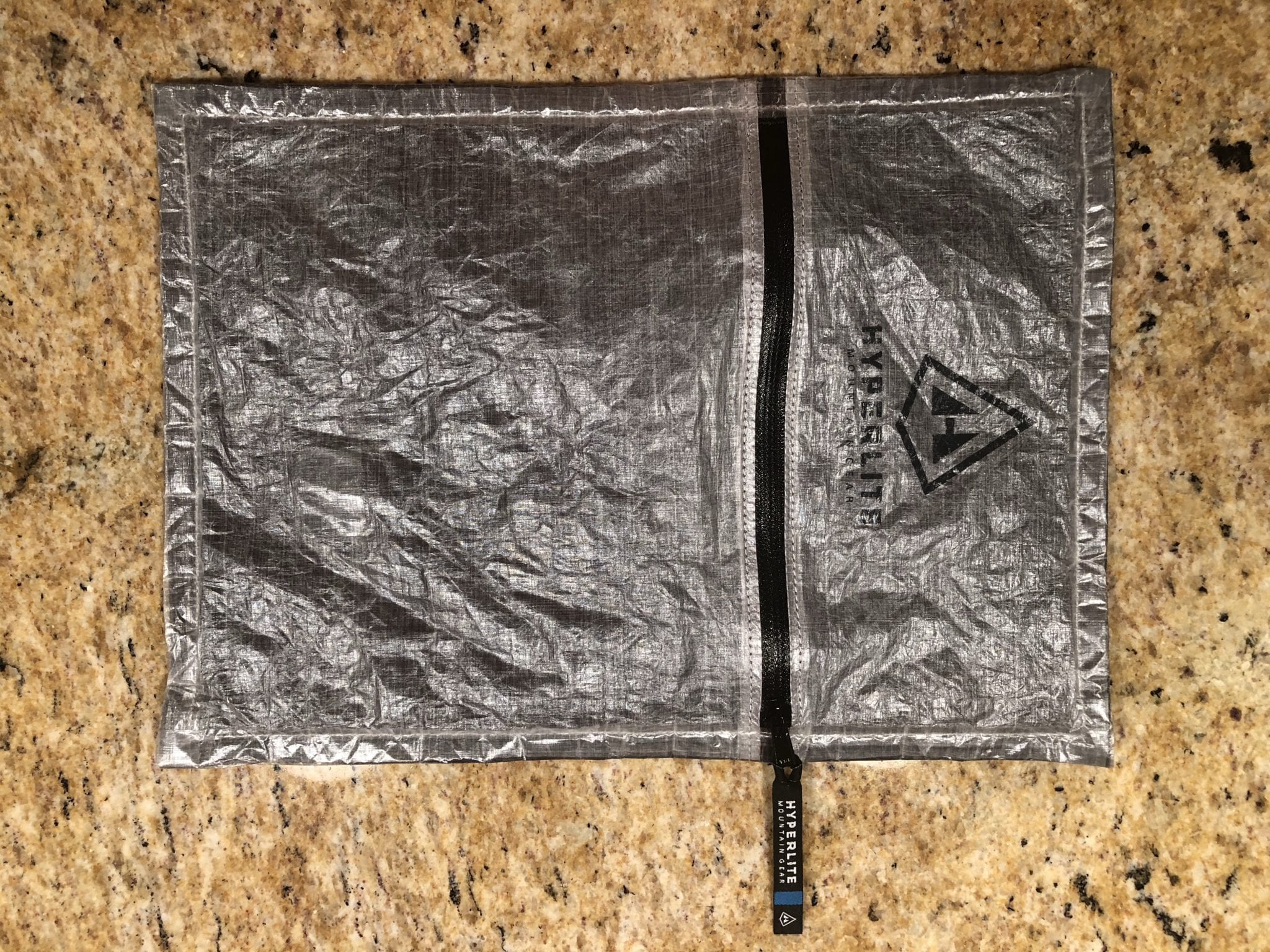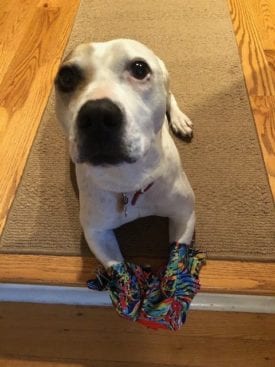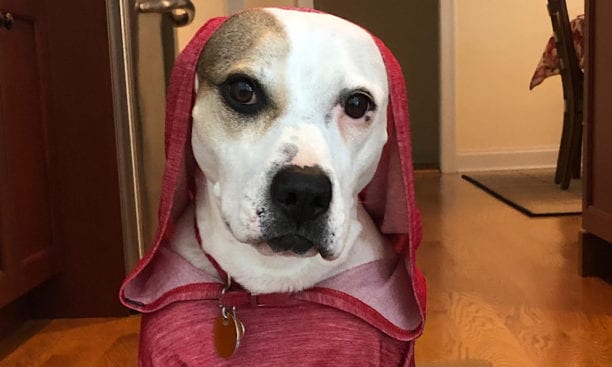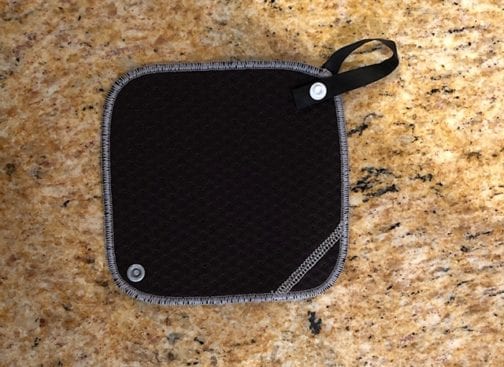 Other than the changes above, I'm taking my trusty Plexamid from Zpacks, and my trail hardened Ohm 2.0 from ULA Adventure Equipment. I've had good success with this gear, and don't need to make them part of my AZT changes.
Related Posts: Hyperlite Stuff Sack Pillow Review; Dirty Girl Gaiters Review; Voormi Women's River Run Hoodie Review; Kula Cloth Review; Small Backpacking Gear Companies
Final AZT Planning – Logistics
Logistics is all set. I'll be flying into Tucson on Sunday, and heading to the trail head on Monday morning. I'll be using Ken's Shuttle Services to get to the trail head. It is nice that he takes us to Montezuma Pass and not just the Visitor's Center. There appear to be two other hikers on the shuttle, so I'll be able to split the $180 shuttle cost – cha-ching!
The only thing still up in the air is whether or not I'll rent a car. I'm cooking on this hike, and while I can ship my fuel canisters via ground shipment, I would rather not. Shipping fuel has not always been dependable for me in the past. I have a little more information on this over on my Planning page.
Stove Canister
I'm arriving in Tucson early enough to go to REI and get a fuel canister. I'm getting a large canister that should get me through to Kearny, AZ. The weight is not exciting, but I'm targeting some longer sections between resupplies on this hike.
Since I only cook at night, and just bring the water to a boil before adding it to my meals, three large canisters should be enough on this trip. The Gravity Gear Cozy I use, as a part of my cooking kit, allows me to then let the food continue to "cooking" for 10-15 minutes while I either get comfortable or set up camp. I usually eat dinner an hour or two before stopping for the evening. This helps me avoid the critters in camp at night!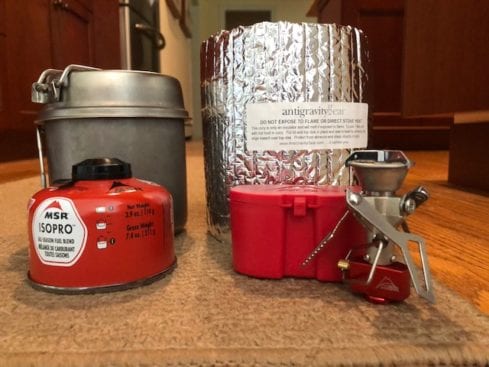 I'm planning to get another canister in Kearny, AZ and one final canister in Flagstaff, AZ. I can purchase one in Flagstaff, but not in Kearny. Because of this, I may rent a car in Tucson, and take my Kearny box and fuel canister to the motel I'm going to stay at in Kearny, once I get into Tucson. I'm checking my poles and a few other items (See Planning Page), so it is easy to include my Kearny box also.
There are probably not too many people interested in all of this detail, but for the six of us that are, here ya go! Time to hike!
Related Posts: Backpacking Cooking Kit Review