Up and Off Miller
Last night was tough, with little sleep. I did wear my earplugs to help block the snoring, but I was too close to the other hikers. I am also an incredibly light sleeper on the trails, always listening and waking at the slightest noise. It really is amazing how habits and instincts change out here.
I was up and moving by around 6:30. The first couple of days always take a little longer to do anything that requires organizing…what stuff sack holds what, etc., and developing the pack up routine.
Both Vince and Steve were up and moving when I left. Vince had a tough night. He had hurt himself before coming out here, and this combined with a new Klymit pad that left him cold, made for a tough night. He was the strongest hiker of all of us, and as I watched him move around camp I could tell he was stiff and moving slowly.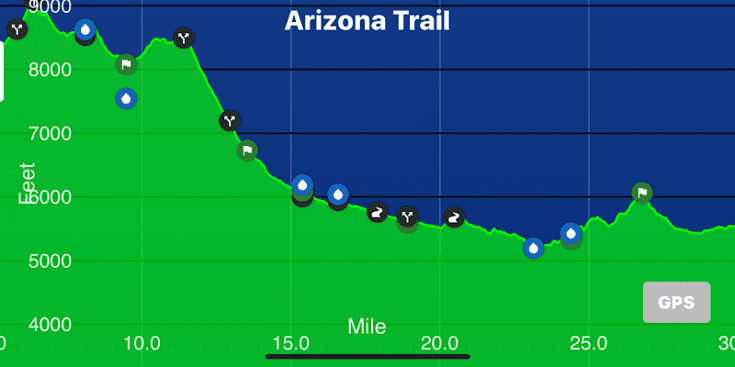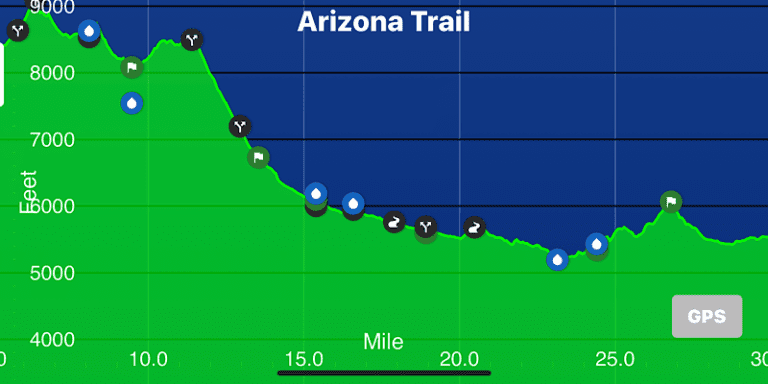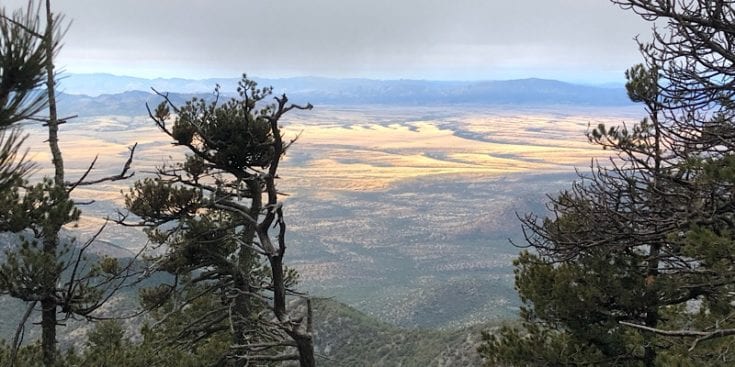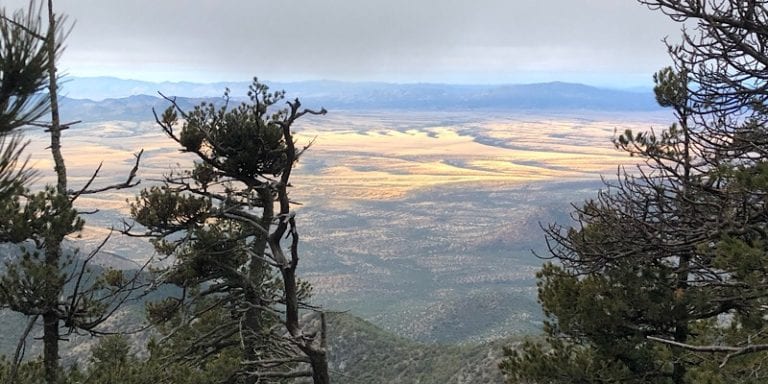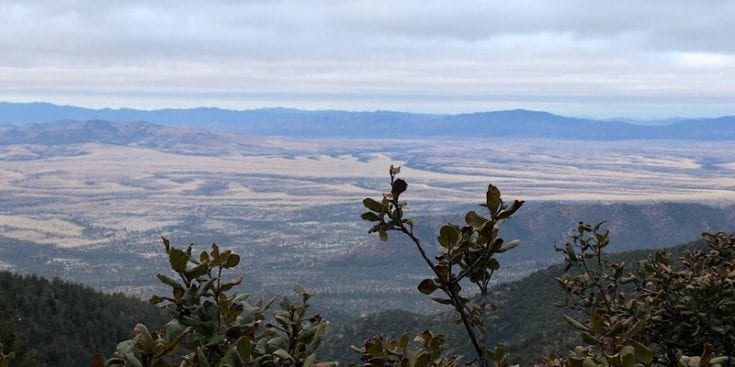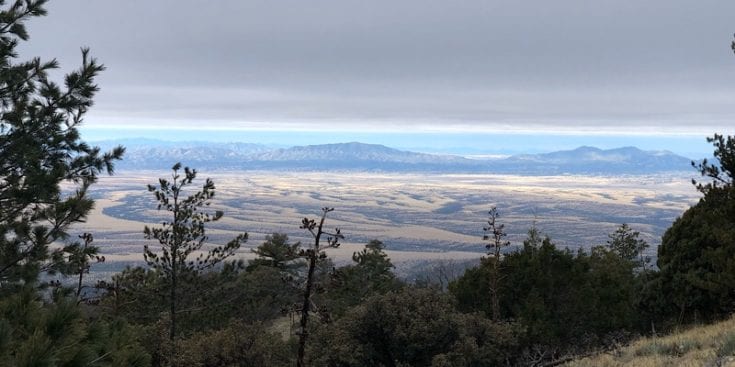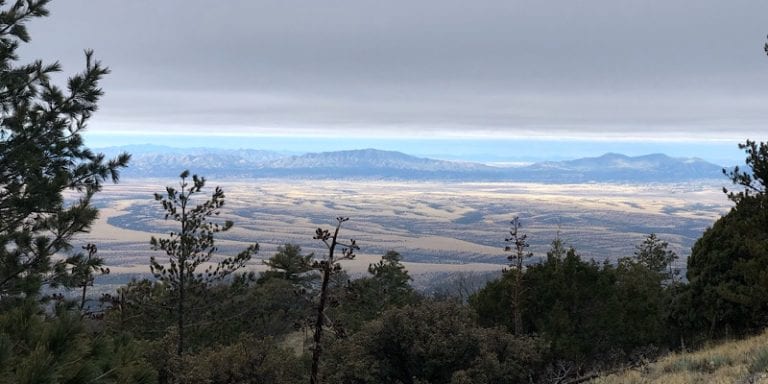 The climb down from Miller Peak started out with a steep descent (as seen above) but there were switchbacks, and the steep downhill moderated quickly. I focused on foot placement and moved down pretty quickly, with my HOKA Challengers gripping the rock nicely.
As the weather cleared, clouds moved away to offer beautiful vistas. I was really going to enjoy the swings from mountain environments to high desert, and this was clearly illustrated as I looked out across the landscape.
Sunnyside Canyon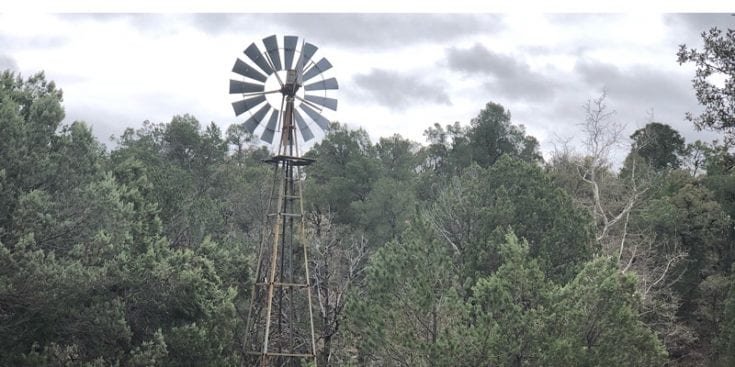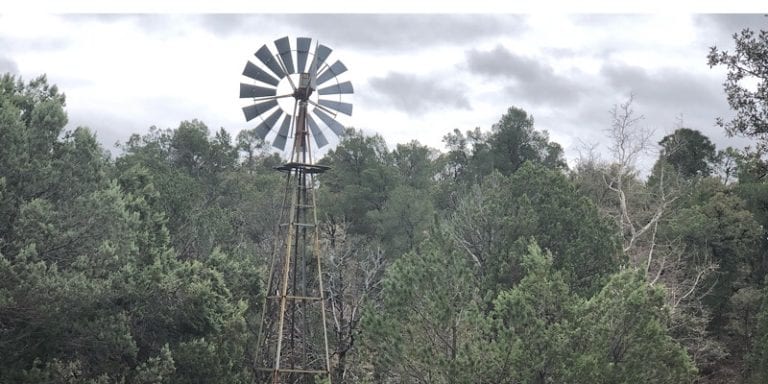 Vince passed me as I located restroom facilities and stopped to take photos, but I caught up with him a little later when we both shed some layers. He was moving slow and as he hiked behind me he said he needed to make a decision. His ribs had clearly not healed and he was going to probably have to bail at some point, and give himself time to heal.
He trailed me for a while, and we chatted until Steve caught up. I stopped at Sunnyside Canyon for water, and Vince and Steve paused for a few minutes also. Steve and I then moved on, keeping about the same pace, and quickly lost Vince. Vince had easily led us up the mountain the day before so this was a noticeable change.
Scotia Canyon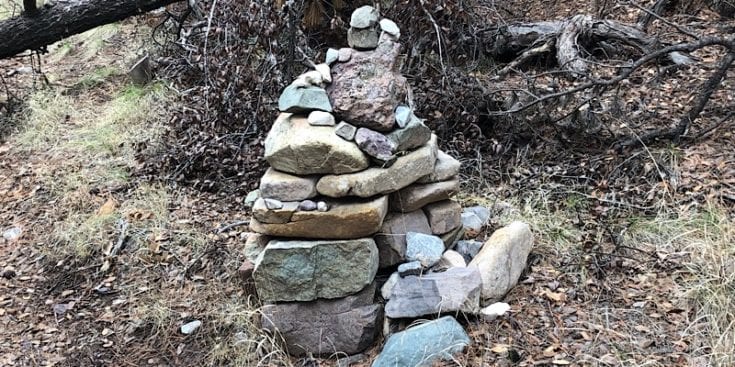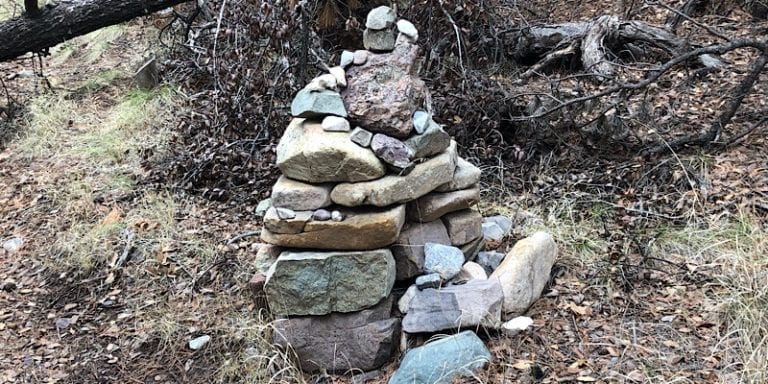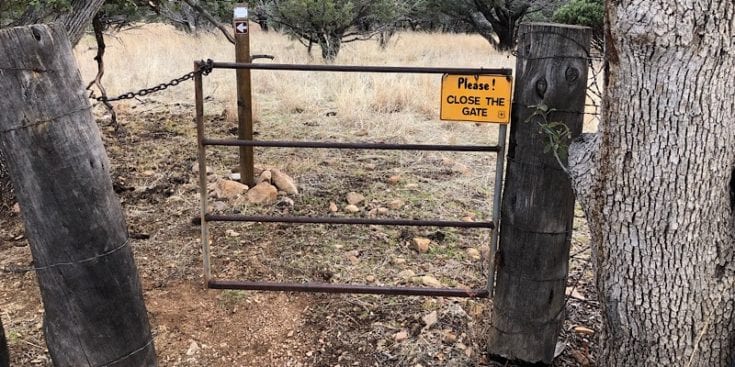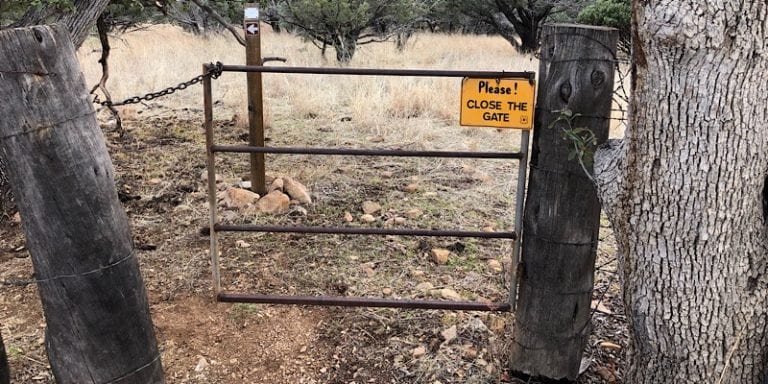 Steve and I paused again at Scotia Canyon, watching for Vince. We did not say it but I think we probably wanted to make sure a fellow hiker was ok.
Once Vince caught up we all discussed where he might bail out. He was struggling with the decision, but he knew it was the right thing to do. He asked us what we thought and we both said bail.
On a trail note, This trail reminds me a lot of the CDT with its gates and windmills for water. I tried to get Steve to wedge himself into a tank with his arm hanging out the entry hole, for a photo op, but he was being stubborn. He also refused to climb and hang from a windmill, so I gave up. He made a poor trail model.
Parker Canyon Lake Trailhead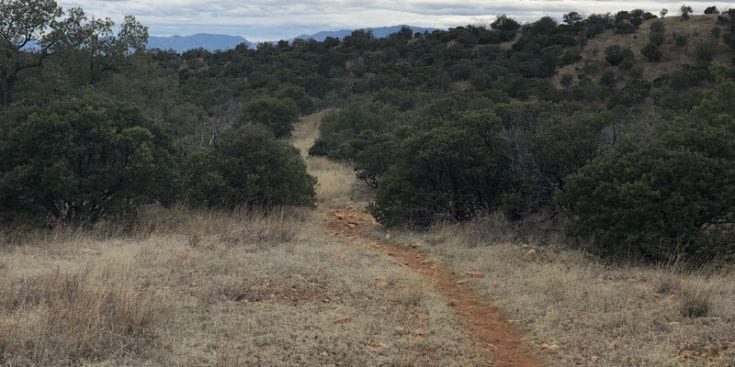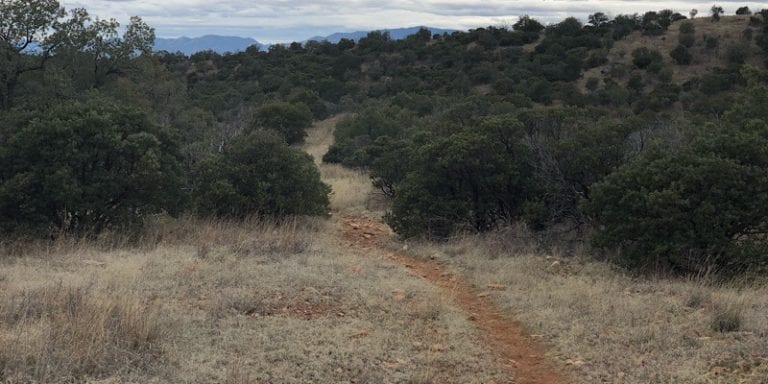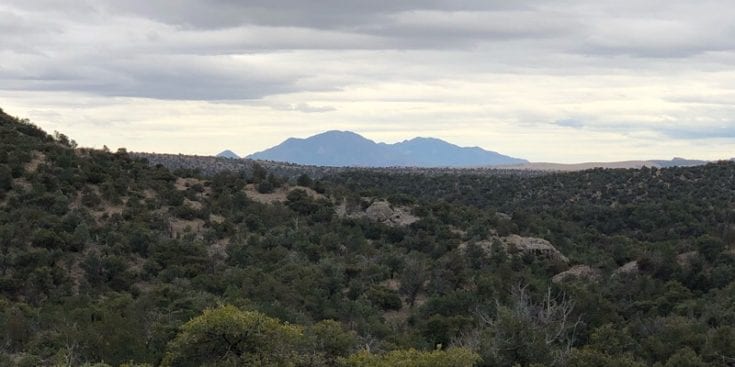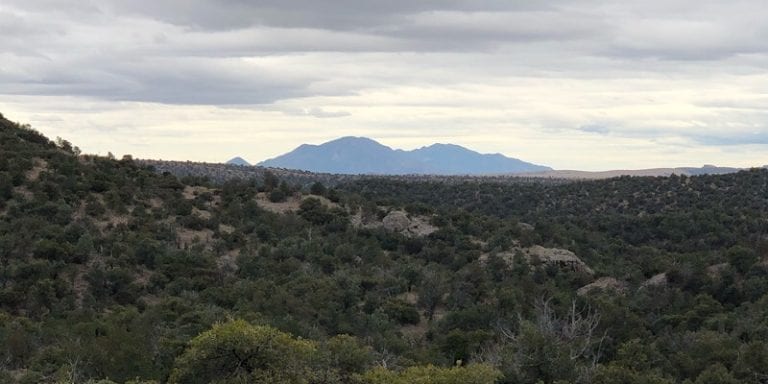 Vince arrived a few minutes later, and Steve tried to convince me to go with them down to the Marina, telling me there were hamburgers. I had seen the notes in Guthook though, and was not to be lured by the promises of real food.
Parker Canyon Trailhead ended Passage One, and I did a little jig when we reached the trailhead. In the picture above is Miller Peak in the distance. This had been a tough but beautiful passage as our introduction to the AZT.
Vince was headed home once he found a ride at the Marina so I wished him well, and headed out.
One nice thing about the trail right now is the cooler temperatures. There has also been a lot of rain, so finding water has been easy. I'd had a lot of leg cramps while sleeping, and knew it was because I had let myself become a little dehydrated the day before. I drank a liter each time I came to a decent water source. I usually camel up and carry less.
Past Saddle
About 1.1 miles before a climb to a large nameless saddle I paused to tank up on water before climbing. The water was not listed on my maps so it was pretty clear and did not look like "cloudy cow water."
I headed over the saddle and watched sheets of rain headed in my direction. I went about another half mile and quickly set up my Plexamid just as the rain hit. I threw my gear into the shelter and cooked my meal under the vestibule.
I love the sound of rain on shelters, and was quickly lulled to sleep.
Miscellaneous
Dinner was Mountain House Spaghetti. I'll give it 4/5 stars. ANYTHING is good with Siracha sauce!
It was about 39 degrees when I got up this morning, in the mid-60's while hiking, and about 58 when I went to sleep.
It was mostly cloudy all day, with a few sprinkles – awesome hiking weather!
Hiked about 15.5 miles today.
I saw my first Roadrunner guarding her babies. She let me know I needed to move on along.