Leaving town involved a six-mile road walk on both asphalt and dirt roads. Although I'm not a fan of road walking, the terrain was beautiful, and the temperatures were about ten degrees lower following the previous day's rain.
The skies out here are so blue, and the striking contrast between those skies, red clay roads, and waving golden grass fields is breathtaking. The vast white puffy clouds racing across the skies add to the complexity and beauty. This is a beautiful trail – even the road walks.
About four miles into the walk, I spotted a van far off in the distance. Trout was providing trail magic for hikers coming out of town, but I was full of the Wagon Wheel and politely declined. Now if he had been parked two days into this section, I would have fallen all over myself to grab that banana and Budweiser. Yum…
Trail Head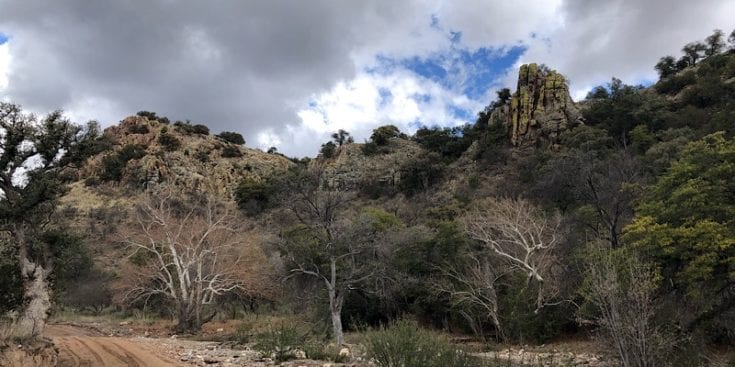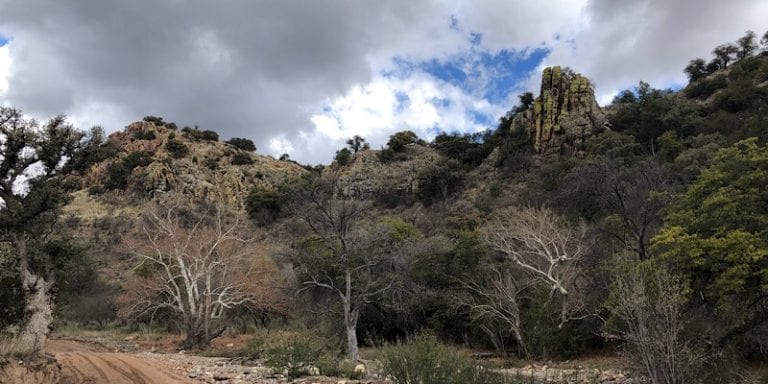 Temporal Gulch trailhead was the beginning of a more traditional "trail." As I walked, studying the landscape around me, large bluffs and rock outcroppings made me think about what excellent mountain lion terrain this would be. I wish there had not been a picture of a mountain lion at the trailhead.
About an hour into this section, I stopped for a potty break (I am pretty happy with my Kula Cloth). I spotted the little gem below, hidden behind a rock, but opted for a large bush instead. My standards are not all that high when backpacking, but this was a little low, even for me. Now Jordan, on the other hand…😬😎😂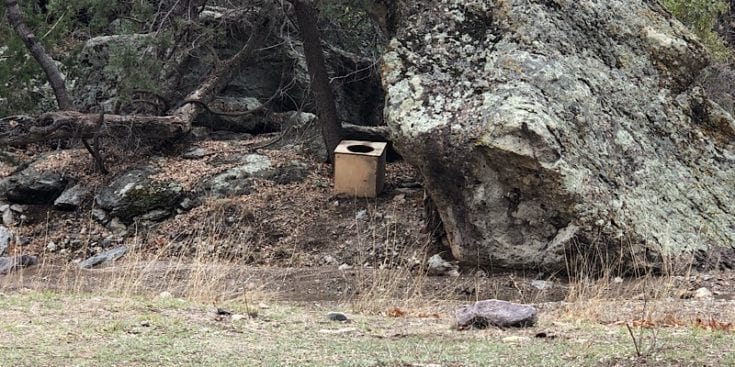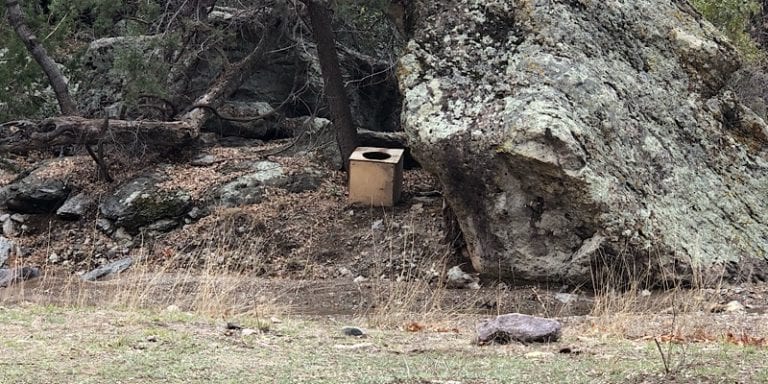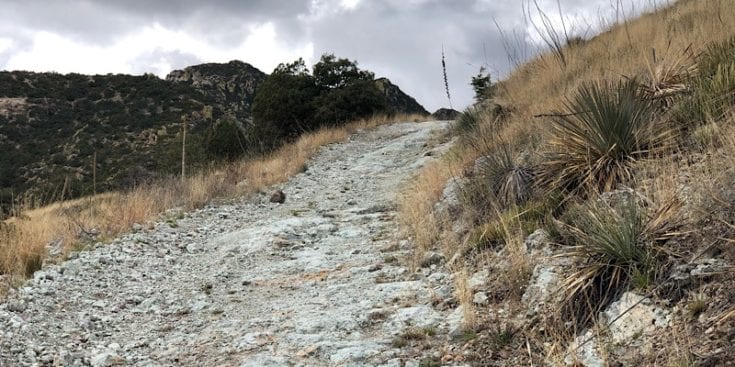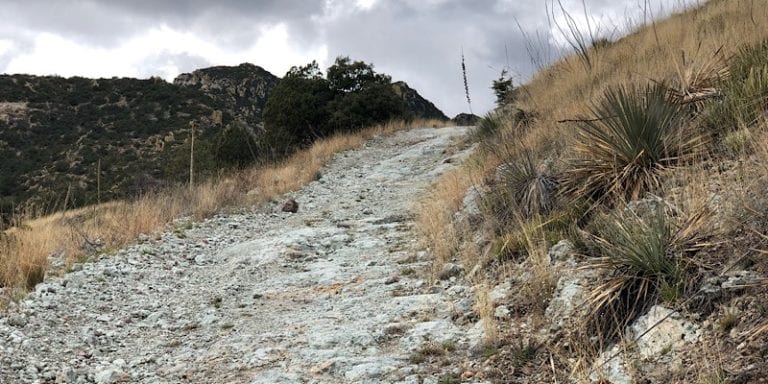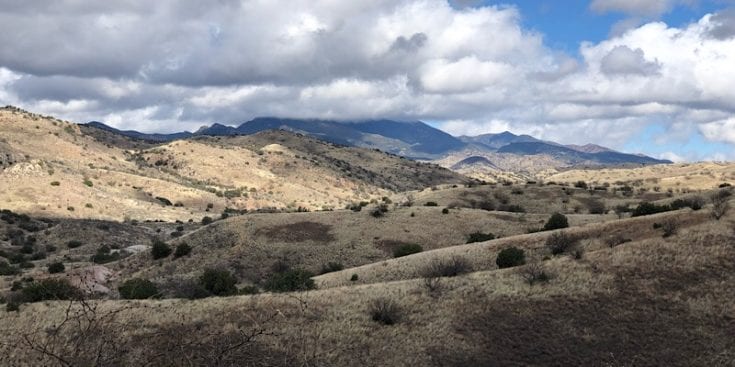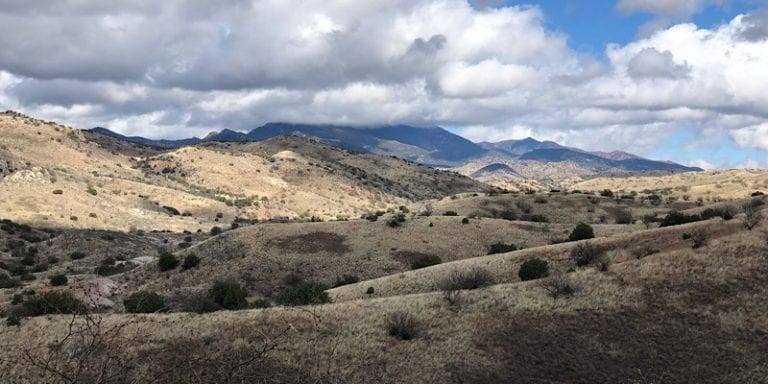 The climb after Anaconda Spring was a beast of about 1,800 feet. I'm sure six weeks from now, I won't consider 1,800 feet a beast, but some sections felt practically vertical.
I think it was on one of these vertical grinds on which the pull occurred. I could only sleep on my right side for the next three nights because my left butt cheek hurt so much. I am not youngling anymore, and it will take a couple of weeks to adjust.
Casa Blanca Canyon
I was going to stop at Casa Blanca Canyon to camp for the night, but it was still pretty early when I arrived. It is at this point that Topo maps would serve me well. I would have been able to see that there would be no camping spots for the next several miles.
Gorgeous Views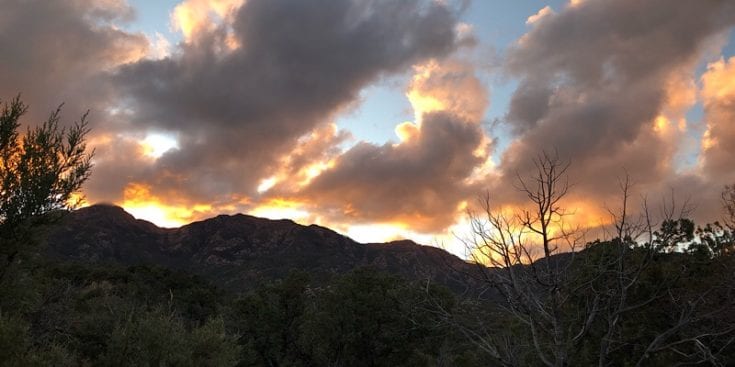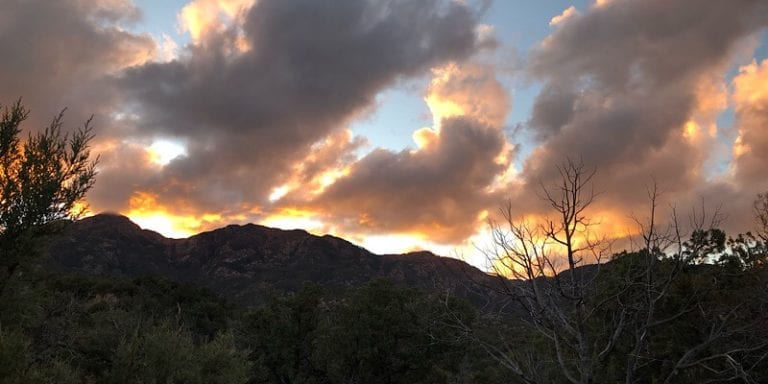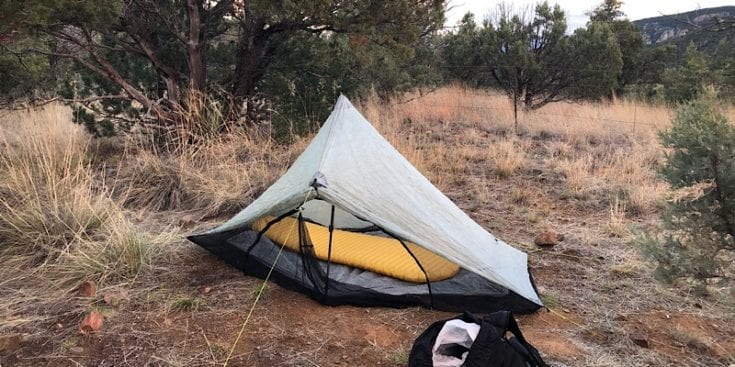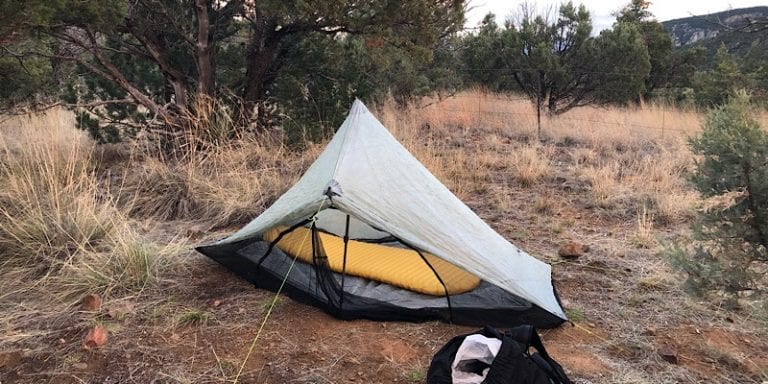 Tunnel Spring Trailhead
The trail snaked along the walls of the canyons for several miles. I was getting tired and frustrated and breathed a sigh of relief when I saw some excellent campsites just past the gate on a small hill above Tunnel Spring Trailhead. I limped to a flat space, favoring my cheek, and dropped my pack.
I set up my tart tent, blew up my pad, and laid out my sleeping bag so it could loft up while I made dinner. Then, while dinner was rehydrated, I would continue unpacking and rat around nesting for the night.
It was close to dusk when I stopped, and I was able to get some nice pictures before going to sleep. I'm not awake long after night falls, and tonight was no different.