Georgia Pass
My eyes snapped open at 5AM this morning, just as they do about every morning out here. It was much colder up near the Pass, so I was up and moving fast! My number one goal was to generate some heat and eat breakfast later.
Passing quickly through Spruce stunted by brutal winters, I hiked out above treeline just as the sun was rising. The scenery was stunning. No matter how many times I experience mornings above treeline, they always take my breath away.
Following the trail from post to post I glanced to my left to see a couple of free standing tents. I could never put my tarp-tent up here. The flapping caused by the wind would keep me up all night! I would have to cowboy camp.
Good thing the weather was nice. I bet the night sky views had been stellar!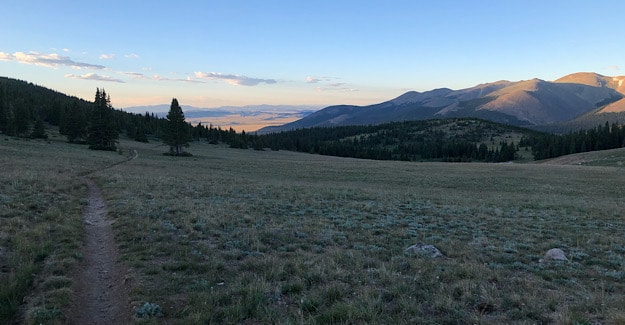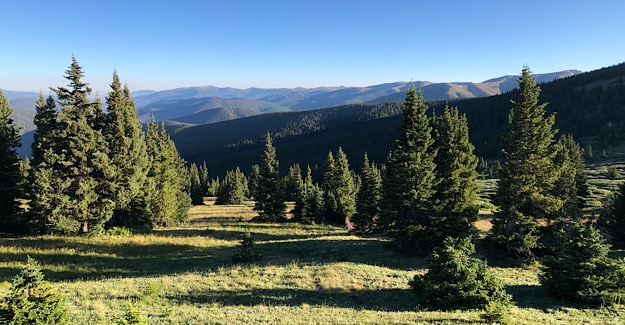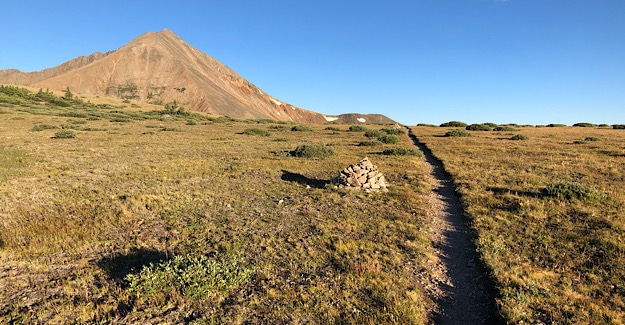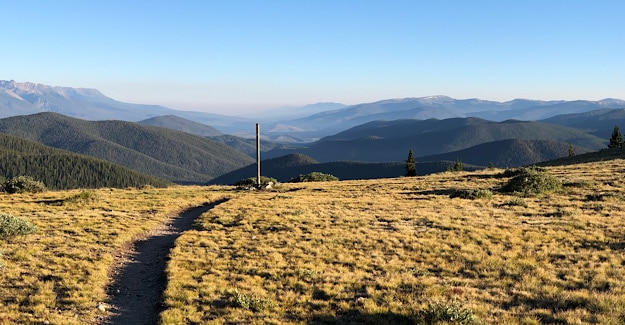 Swan River
Making my way over Georgia Pass, my next stop would be Swan River, which sounded like a good place for a brunch break. The climb down was steep, and I passed a few mountain bike camps on the way. I marveled at how they could not bust their fanny on these steep downhills, and at how they got all that gear on those bikes! There are so many on the trail now that I don't listen to music or books. I just listen for skidding bikes!
Swan River was a great place for a break. Water flow was good, there was shade, and large logs for seating were everywhere. I sat and procrastinated a little as I gazed at the 1,200 foot climb immediately coming up. It was noon and hot!
Fat Bike Club
My goal was to do this climb without stopping, no matter how slow I turtled up the mountain. This section of trail was maintained by a mountain biking club and they did a nice job. The trail was smooth and fairly sand, with good switchbacks and well kept bridges. I should be able to shuffle up without having to step around a lot of rock, which always blew my rhythm.
The one thing I forgot though was that it was Saturday. Mountain bikes were out in force! Many were going in my direction – up, and in several instances, where it was exceptionally steep, I walked right past them. The feeling of passing bikers made up for the times I had to step to the side and break my rhythm. I even had a nice chat with a few. They were all friendly.

Horseshoe Gulch
Horseshoe Gulch was the goal for the day. It was at the bottom of a big climb, and a few miles out from my first town stop, Frisco, CO.
After the Fatbike climb it was nice to settle into auto-pilot and cruise downhill for a while. Rounding a curve I spotted a random bench set up so it had open views down through the valley below. Awesome! I dropped my pack and settled down for a quick break.
A few minutes later a bike packer from Florida pulled up and he sat down at the other end of the bench. As we chatted I learned he was one of the tents I had seen on top of Georgia Pass. I did not stay long. It was late afternoon md I needed to get water and find a place to camp.
Water was barely trickling at Horseshoe Gulch but I managed to scoop enough for dinner. I loaded up and moved on to search for a good campsite. There were several sites about 2/10's of a mile up the trail but I knew they would fill up for the evening since they were listed in Guthook and commented on multiple times.
I moved on up the trail about two more miles until I finally found a good site back off the trail. As I was cooking dinner I noticed Bear scat near me, but it was old. Mr Bear would most likely visit the well used sites before he would come back here.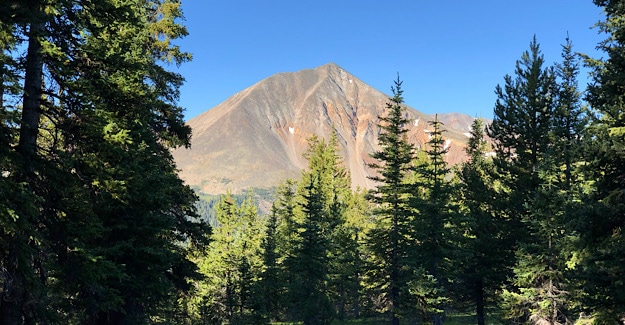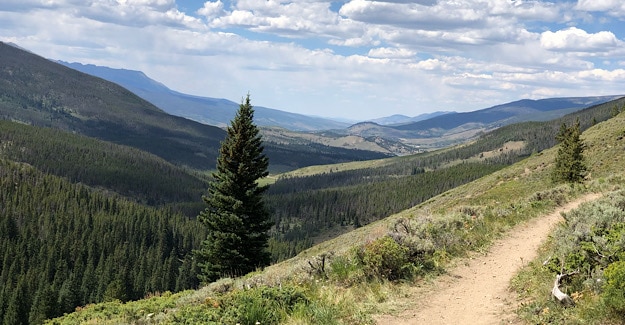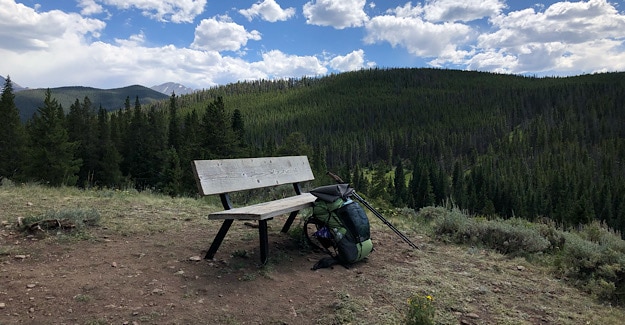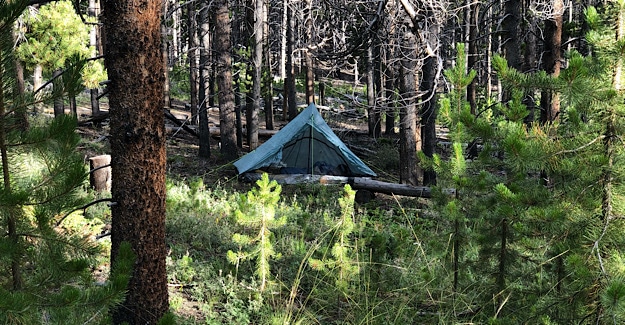 Daily Short Stats
Daily Miles: 19
Day Temps: Upper 70's
Night Temps: Mid-50's
Hiking: Moderate
Challenges: A little less water than usual
Breakfast: Outdoor Herbivore Chia Oat Crunch – I eat it cold and give it 3/5 stars. Portion is a little small.
Lunch – Whole wheat tortillas and almond butter.
Dinner – Bison chili with Siracha sauce. Small portion but really good so 4/5 stars.
This page has affiliate links for products and gear I purchase and use. If you click on one of these links, I receive a small commission at no extra cost to you. There may also be Amazon links and as an Amazon Associate I earn from qualifying purchases. You can read more about my thoughts on affiliate marketing.