Is a Sleeping Bag or Quilt a better option? That is a good question, and there used only to be one real option – sleeping bags. Those that used quilts were outliers, and I did not often see those rogue sleepers on the trails. Fifteen years agome one of those rogues and purchased a Nunatak quilt. I used the quilt on my AT NOBO hike and an 800-mile SOBO section hike of the AT. This was another step in reducing my gear weight.
Quilts entered the scene about 5-10 years ago as "ultralight hiking" became all the rage. Suddenly, "ultralight backpacking" was the buzzword for all gear. Thus, the drive to reduce gear weight resulted in lightweight backpacking quilts becoming much more popular. Along with this popularity came more choices.
Types of Sleeping Bags and Quilts
Sleeping bags and quilts offer a lot of variety. There are small manufacturers, large manufacturers, cottage manufacturers, etc. You can choose more durable, water-resistant, stretchy, etc. However, the choices can be a little overwhelming. An excellent place to start detering what type of bag you will need is to first decide whethyou need Synthetic or Down.
Synthetic Sleeping Bags or Quilts?
Synthetic Hollofil fibers changed the game for synthetic sleeping bags in the 1970s. These hollow fibers drastically increased the warmth and decreased the weight of synthetic bags.
Today, companies have trademarked their versions of these synthetic fibers with names like Stratofiber, Excelloft, and HL-ElixiR, just to name a few. In addition to all of the trademarked names, more recently, "recycled" materials have begun to be used by large mainstream companies. Probably the biggest differentiator for synthetics is their price point. They are typically less expensive than Down.
Down Sleeping Bags or Quilts?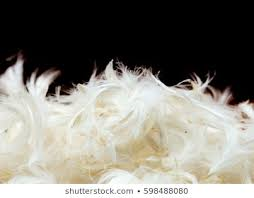 Down insulation varies in quality and type. There is Duck Down (less expensive), Goose Down, and recently Hydrophobic Down. Duck Down is more course than Goose Down. Goose Down from mature birds is the finest and thus the most expensive.
High-quality Down is also now treated, making it highly moisture resistant. Hydrophobic is now the Down of choice when looking at Premium Down sleeping bags. One of the disadvantages of Down is its loss of insulating properties when wet. It appears this may soon be a thing of the past.
Sleeping Bag and Quilt Companies
I often group sleeping bag and quilt companies into Premium/Cottage, Mainstream, and Discount companies. Many premium companies like Western Mountaineering and Feathered Friends sell only down sleeping bags. Since demand is not as great, synthetic bags are more commonly found in Mainstream and Discount companies.
Premium/Cottage Sleeping Bags and Quilts
Several companies specialize in Down sleeping bags, and some even specialize in only Quilts. Recently, companies specializing in Down Sleeping Bags have also begun to produce backpacking quilts. In addition, companies specializing in Down Quilts have also started to produce makeersion of sleeping bags, sometimes just sleeping bagith no hood.
I've used three Premium Sleeping Bag companies: Feathered Friends, Montbell and Western Mountaineering. The products produced by these companies are not inexpensive, but the quality is excellent and sets them apart, in my opinion. I've used their bags for ten years. As long as I've kept them clean and repaired, they continue to perform as well as when I purchased them.
Smaller cottage manufacturers have also increased with theSmaller cottage manufacturers have also increased withralight movement and increased backpacking quilt popularityanies like Enlightened Equipment, Nunatak, Z-Packs, Katabatic, and Mountain Laurel Designs all make high-quality backpacking quilts. Unfortunately, most of these products also come with a high price tag.
Mainstream Sleeping Bags and Quilts
Some would argue that Western Mountaineering and Montbell are now more Mainstream becmainstreameir growth, but I include them in the Premium group because of their ultralight focus, price, and quality. They are Premium.
There are reliable companies making quality products in the Mainstream gromainstreamies like Big Agnes, Marmot, North Face, etc. These backpacking sleeping bags and quilts are typically less expensive and don't use some of the premium materials used by the premium manufacturers. However, they still make good products and keep costs low, resulting in less expensive bags and quilts.
Discount Sleeping Bags and Quilts
Companies like Kelty, Sierra Designs, and Moutainsmith fall into my Discount category. They offer solid sleeping bags and,, in some insta,nces quilts that ,are goo for camping. These sleeping bags are often heavy and better suited for a base a car camping. These sleeping bagsThese might be a good choice for those just starting out or backpacking short distances.
Choosing any backpacking gear is really a personal choice since every p for those just starting out or backpacking short distanceserson's needs are different. Choosing between a backpacking quilt and a backpacking sleeping bag is no different. You should determine what meets your needs and your criteria. Below I've outlined some of my criteria when deciding on a Sleeping Bag or Quilt.
Do I Sleep Cold or Warm?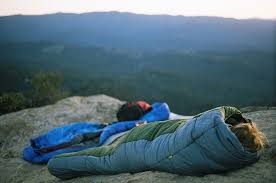 When selecting a sleeping bag or a quilt, you will get a lot of suggestions on the temperature rating of the bag. It often varies from 10 to 20 degrees less than the coldest temperatures you expect. I am a burrower. You MIGHT see the tip of my head if it is cold out, and even then, it will probably be covered by a hat! If I expect temperatures to be 40 degrees or lower, I will usually have a sleeping bag or quilt that is 10 degrees. If I expect temperatures below 25 degrees, I will probably have a zero-degree sleeping bag.
Is My Environment Dry or Wet?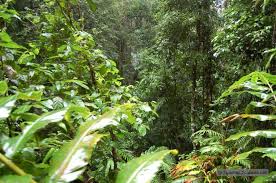 I've never backpacked in an environment so wet that I felt it required a synthetic sleeping bag. I have backpacked with a lower-rated bag in environments with high humidity levels, like the Appalachian Trail or the Florida Trail. Down loses its insulating properties when it gets damp. High humidity, and the resulting condensation, can cause issues with a Down sleeping bag, especially if it is cold.
New Hydrophobic Down significantly reduces issues with moisture. I also always keep my Sleeping Bag or Quilt in a compactor bag at the bottom of my backpack. Over the past 35 years of backpacking, I've never had a moisture issue.
Quality
Quality is essential to me. Many of my hikes have lasted months and thousands of miles. Some situations become life or death due to temperatures and climate. Having gear that I can rely on is critical. Durability is also important and inevitably has resulted in me paying less over the long life of my gear.
Price
Price is still a deciding factor in my selections, but more so for less expensive and less critical gear. My sleeping bag and quilt are essential items. I will often pay for what I need to get the equipment, t, then long nancial friends say, "I sweat my assets."
What Sleeping Bag or Quilt Did I Choose?
Over the years, I've tried most every sleeping bag I've listed in this article some I've not listed. Ultimately, I have settled on sleeping bags made by Feathered Friends. I like the Montbell sleeping bags and Western Mountaineering sleeping bags, but I currently use Feathered Friends. I've consistently gotten top-quality products from this small manufacturer based out of Seattle.
My current backpacking quilt of choice is the Flex 22 quilt made by Katabatic, which I have reviewed. If temperatures are below freezing, I use my Feathered Friends Lark 10 Degree sleeping Bag. No matter how good the quilt is, I always get cold due to drafts that are caused by tossing and turning.
It's interesting to watch quilts evolve. I now see them with sewn-in foot boxes, elaborate strapping systems, and elastic edges, so they hug the sleeping pads. In other words, they seem to look more like sleeping bags.
Gear is a personal choice, and I am a side sleeper. Between sleeping on my side and active tossing and turning, sleeping bags work better for me in cold temperatures. In warmer temperatures, for this exact reason, I prefer quilts.