So Many Backpack Choices
Choosing a Backpack can be overwhelming. The backpacking market has become crowded, and there are many factors to consider. There are internal frames, external frames, men's packs, women's packs, Day packs, Ultralight packs, frame packs, frameless packs – the list goes on and on.
In this article, I'll take you through some Backpack differences, along with how I chose my Backpack. Backpack requirements are subjective and unique to every hiker, so I'll also provide insight into why I made the choices I made. I'll also provide additional detail on alternatives and offer vendor options.
Choosing a Backpack That's Right for Your Hike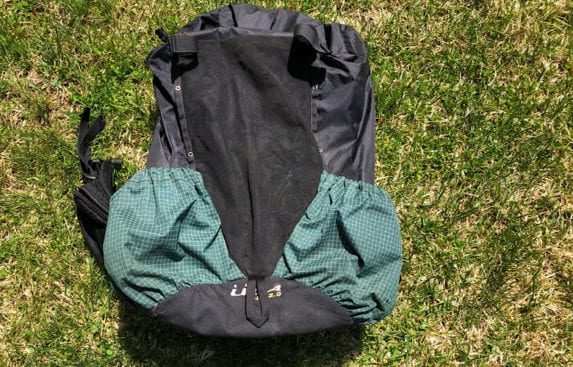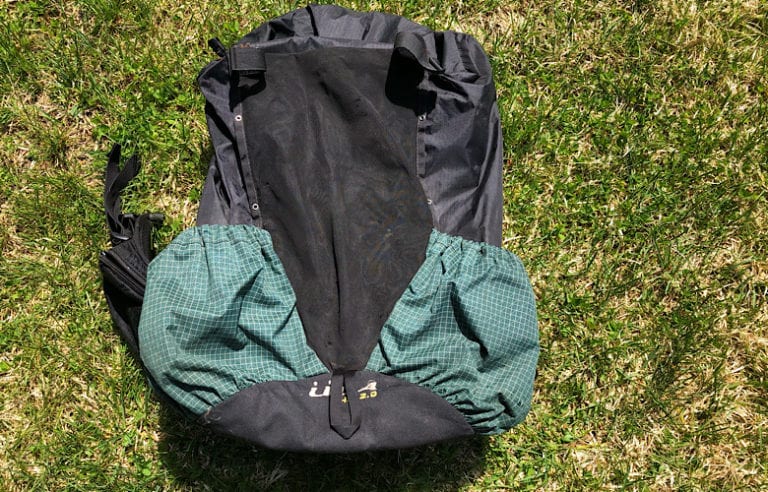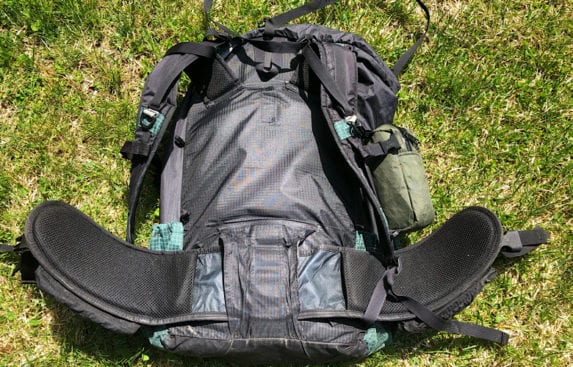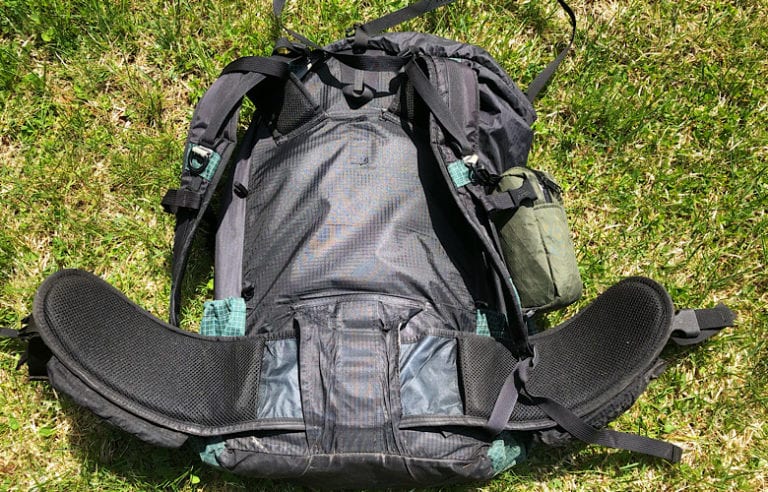 Recently, I decided it was time to purchase a new Backpack. My current backpack is an Ohm 2.0 made by ULA Equipment. ULA makes awesome packs, but I wanted to try another brand and go a little lighter. The market is also always changing, and I leap at any chance to review the latest gear trends.
I have many Backpack requirements, but my most basic need in a Backpack for longer hikes is the need for a Backpack that can carry up to 5-7 days worth of food and at least 30 lbs. Desert hiking is something I enjoy, and hiking in this type of terrain sometimes requires heavy water carries. Having a Backpack that can manage these loads and still be comfortable is important.
Related Posts: Arizona Trail Hike
Choosing a Backpack – Requirements
My Backpack requirements have remained consistent, but improved materials and components used to construct Backpacks have improved and become lighter. A good example is my ULA Ohm 2.0 Backpack. My Ohm was one of the lightest Backpacks in its category when I purchased it. It is now one of the heavier Backpacks @ just over 2 pounds.
I'm an old timer – two pounds is crazy light for me! I remember lugging my 5-pound Dana Designs pack down the Appalachian Trail in 1998. Other hikers ooh'd and ahhh'd at my state-of-the-art internal frame Backpack. That Backpack is a Dinosaur now.
I enjoy trying new gear, so I eagerly laid out my requirements and began reviewing my choices. With my requirements set, I dumped everything into a spreadsheet and began sorting.
Light Weight – Being lightweight is important on long-distance hikes. The days are long, so I want a light pack to combat fatigue. I want to keep the pack's weight @ less than 2 pounds.
Durability – There is not a trail where my pack has not fallen down a mountain. Luckily, it has rarely been on me at the time. I even had my Osprey run over on the CDT by a truck. The ability to hold up to rough conditions is important…at least for me.
Size – I want my pack to be between 55L – 65L, preferably closer to the high end. I usually go into town about every 3-5 days, but I carry a warmer sleeping bag and cook on my hikes. I need a little more volume.
Water Resistant – I don't use a pack cover anymore. The contents of my pack are in waterproof stuff sacks and a compactor bag. It is nice to have a pack that at least repels rain and dries quickly.
Mesh Pouch – Having a large mesh pocket on the exterior of my pack is important. I carry my tarp tent in this pocket and also use it to hold wet gear.
Frame – Because there may be times when I carry 30 lbs or more due to large amounts of water, I want a pack with a frame. Carrying 30 lbs on my shoulders for 10 hours or more is uncomfortable.
Water Bottle Pockets – I need a bottle pocket on each side of the pack since I no longer use a hydration bladder and sleeve. Since hydration bladders normally go on the inside of the pack, it is hard to tell how much water you have without pulling them out. I like to keep an eye on how much water I have, and definitely don't want to carry too much.
Choosing a Backpack – The Short List
The Vendors I've chosen are based on my experience with their products. They all make quality gear, and I've purchased it from them over the years. Small companies specializing in light and ultralight gear are my favorites, but there are exceptions. I like packs made of Osprey and tents made by Big Agnes. I also lean towards some of the larger footwear brands like HOKA and Salomon.
Supporting local businesses and businesses run by fellow outdoors-oriented entrepreneurs is also important to me. Many may cost a little more, but innovation, durability, and customer service make them well worth the premium I pay. I've used it for at least 5-10 years or more in every instance that I've paid more for my gear. This is a solid return on investment.
Related Posts: Small Backpacking Gear Companies; HOKA Challenger ATR 5 Review
Backpack Shortlist – Weight
As I stated previously, I wanted to keep my Backpack weight at less than two pounds, or 32 ounces. In the spreadsheet above, this eliminated the Ohm 2.0 (my current pack) and the Granite Gear Crown 2 60 and left me with some good choices.
While a lighter-weight pack is important, comfort is also critical. This is one of the reasons I have used the Ohm 2.0 for as long as I have. It is slightly over 2 pounds and has a very comfortable suspension. At the end of a 10-hour day, a comfortable backpack makes a difference when pushing through that last hour before dark. An uncomfortable backpack is noticed within the first hour of a hike.
Backpack Shortlist – Frame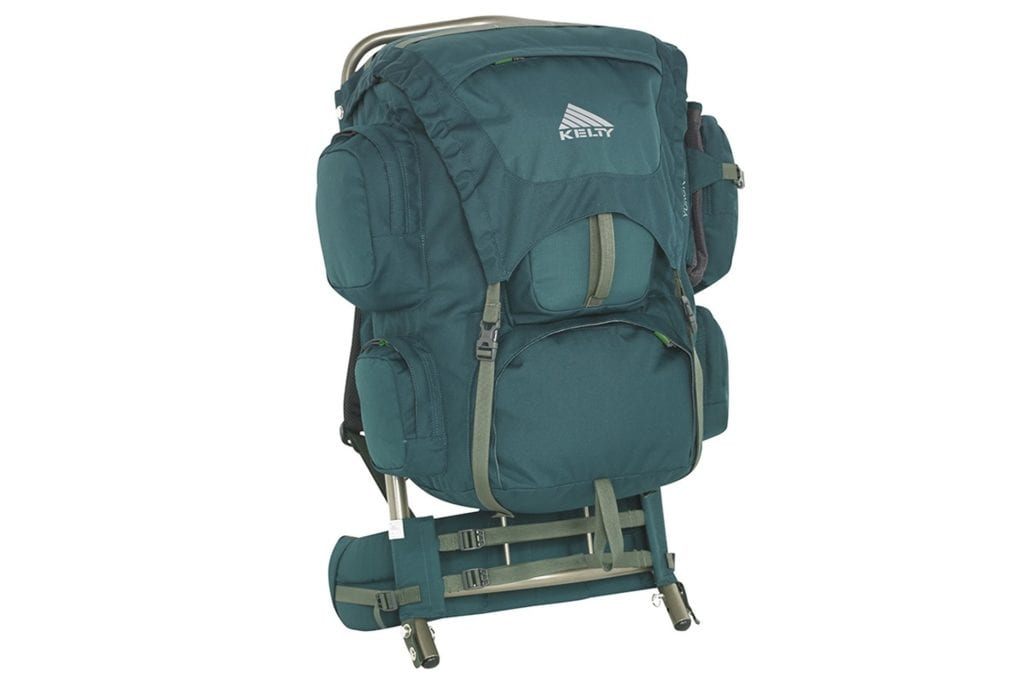 Today's backpacks are typically referred to as having a frame or being "frame-less." Occasionally, you may also hear internal vs. external mentioned. The pack above by Kelty is an external frame pack. You won't see these too often anymore, but I still occasionally see these workhorses on the trail. They are good for lashing heavy gear to the frame and correcting your posture.
What I mean by a Backpack with a frame is a pack with an internal frame. Frame-less packs have become very popular over the last few years, but I don't carry one unless the weight is under 20 lbs. Weight greater than this is tiring for me at the end of a long day. In other words, my Day Pack is frame-less or my book bag.
If you want to consider a frame-less option, you might consider Hyperlite. They are more expensive due to the Dyneema composite fabric used, but they use a pod system to structure their Backpacks. They also have optional aluminum stays.
Backpack Shortlist – Mesh Pocket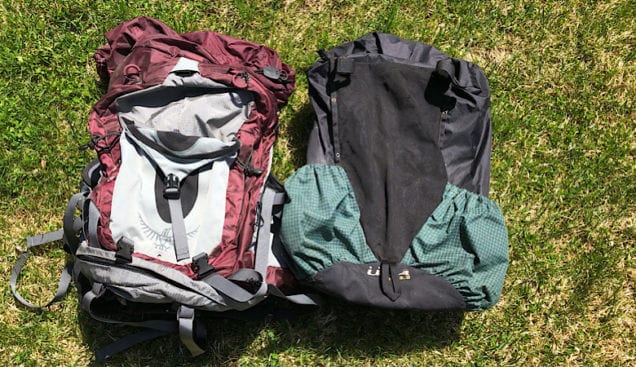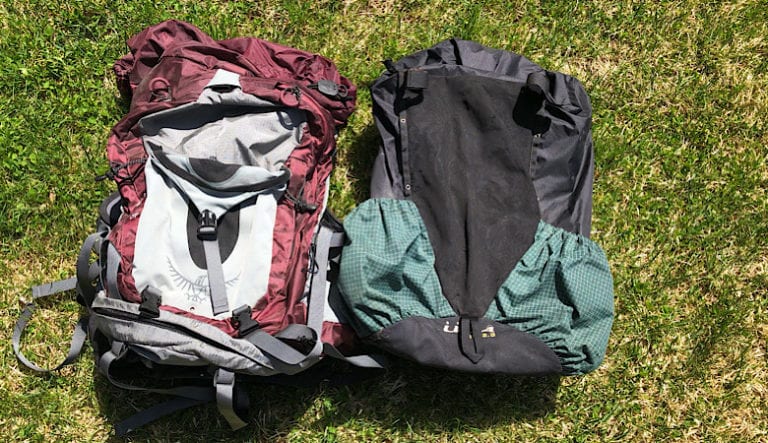 A large mesh pocket on the back of my backpack is important to me. The two packs above have them, although the one on the ULA Ohm (right side) is much larger and is made of a more breathable mesh.
I use the mesh pocket to hold my tarp tent. The mesh pocket is also good for wet clothing and a favorite spot for stinky socks that smell no better no matter how many times you rinse them.
Tip: When packing my tarp tent in the mesh pocket, I leave it in its stuff sack and turn it upside down, facing the bottom of the mesh pocket. This keeps it dry in rainy conditions.
Backpack Shortlist – Volume
My packs are a little larger than some long-distance hikers and a little smaller than others. I would call my pack about average. There are a few reasons I like a larger volume pack.
I sleep cold, so my sleeping bag has a lower rating and is often a larger 3-season bag than many carry. If I anticipate below 40-degree camping, I will carry a 10-degree Down Sleeping Bag. Ultra-lighters tell me to wear more layers, but that results in a lot of thrashing and no sleep.
Cooking is now a part of my hikes, so I carry a stove and pot. I used to hike stoveless, but that one hot meal at the end of the day is worth the few extra ounces. I love to eat. Eating anything I want and losing weight is one of the joys of long-distance hiking. I now carry a gas canister, stove, and pot.
Water weight can be heavy if I'm hiking off trail or in a very dry environment like the desert or high elevations. I need a workhorse to handle the weight and space needed.
Related Posts: Sleeping Bag or Quilt; Backpacking Cooking Kit Review; Favorite Backpacking Foods
Other Methods for Choosing a Backpack Vendor
There are other methods for choosing Backpack vendors. One good way to begin is to review "Best of Lists." Be careful with these lists and sites, though, as they will suggest those companies for which they receive affiliate commissions.
Once you scan these lists, go find individual reviews for the gear. These reviews are often more detailed. You can often find comparisons between your two top choices. There is a reason they are top picks.
Choosing a Backpack – Final Decision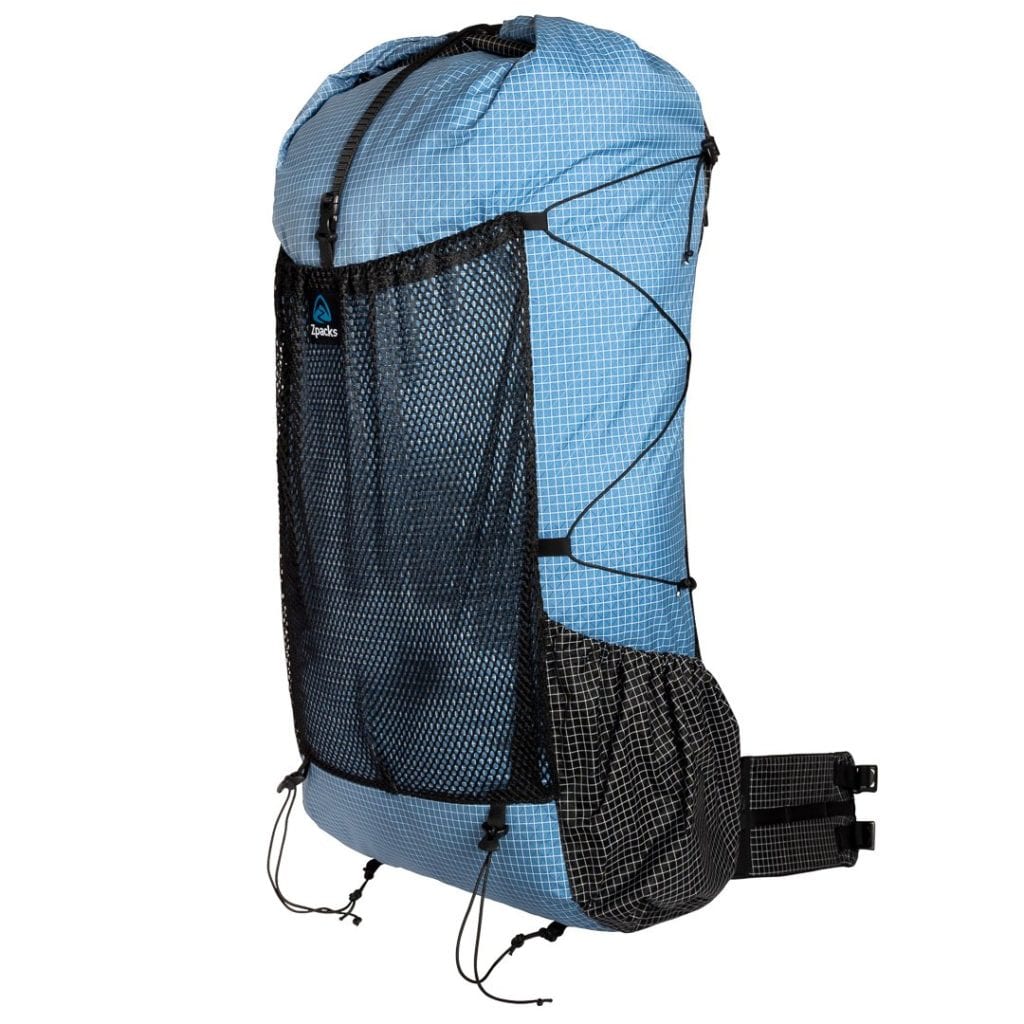 After much scrubbing, reading reviews, and staring at pictures from every possible angle, I chose the Zpack Arc Haul 62L. It was a pretty easy decision. Not only did it meet all Short List criteria, but it crossed it I's and dotted its T's in other important areas.
Backpack Materials
Backpacking manufacturers use a variety of materials, trying to find a balance between weight and durability. In most cases, unless looking for a waterproof material, small manufacturers' materials are comparable, although the names vary. They typically use either a nylon fabric or some other Ripstop composite cloth.
The exceptions in my list are Hyperlite and Zpacks. They use a Dyneema Composite Fabric. In Hyperlite's case, the Dyneema fabric, coupled with their Pod system, probably makes Hyperlite the closest to "waterproof."
I'm not a big fan of Dyneema against my skin. I think it is hot and sweaty. Zpack uses it for some of their packs, but Zpack also has an arched frame that keeps the Backpack away from your back and allows airflow, so you might want to take a look at their Dyneema packs.
I did not choose the Dyneema fabric from Zpacks. Durability is important, and I like the Rip-stop fabric that appears similar to what I have on my Ohm.
Tip: I have never found a completely waterproof backpack, and out in the middle of the Wilderness, dry gear is sometimes critical to survival. I keep all my clothing and my sleeping bag in a compactor bag. Food is also in a waterproof bag.
Backpack Components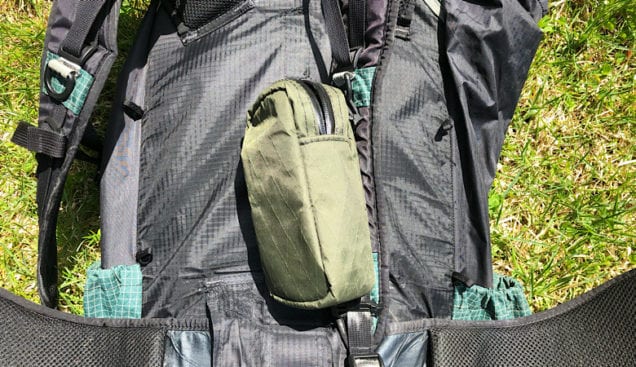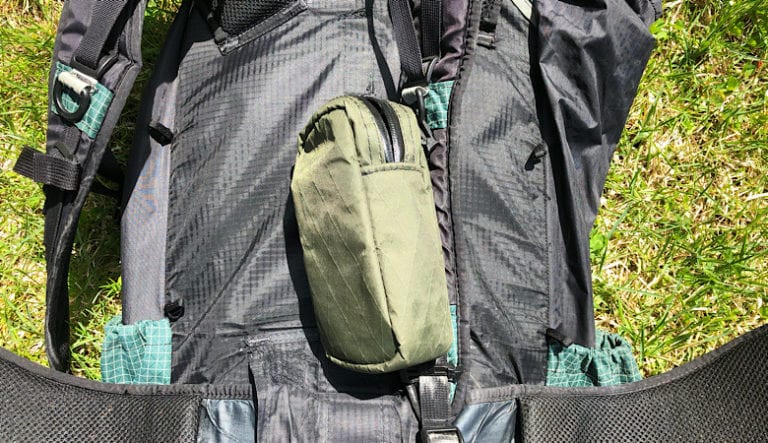 Pay attention when ordering your backpack. Some backpacks appear lighter and less expensive until you order one and find out the components have an additional cost. Weight increases when you add pockets, hydration sleeves, hip belts, lids, etc. Once you add these, the cost and weight increase significantly, and your $250 dollar 2-pound pack becomes a $350 dollar 3-pound pack.
The Zpack Arc Haul has many different components that will allow me to expand the packs' storage capacity if needed. I use a shoulder pouch on my Ohm, and I hope to connect it to my Zpack Arc Haul. If that is the case, then there are no components I will need that don't already come with the Arc Haul.
Backpack Functionality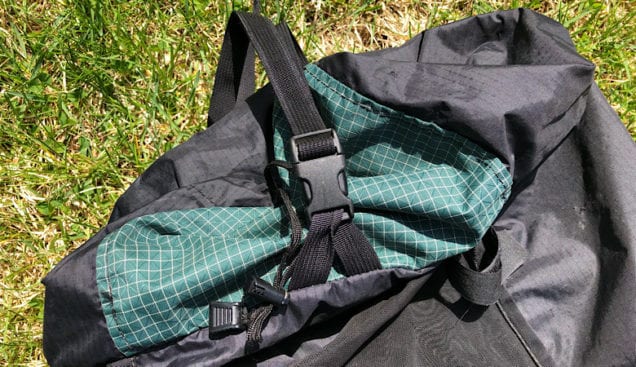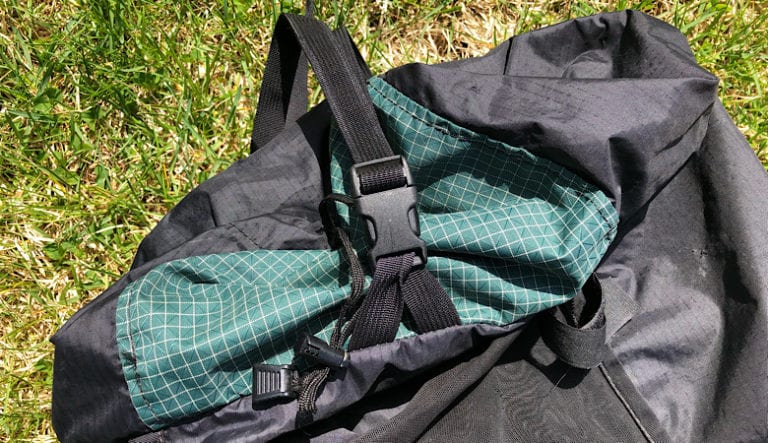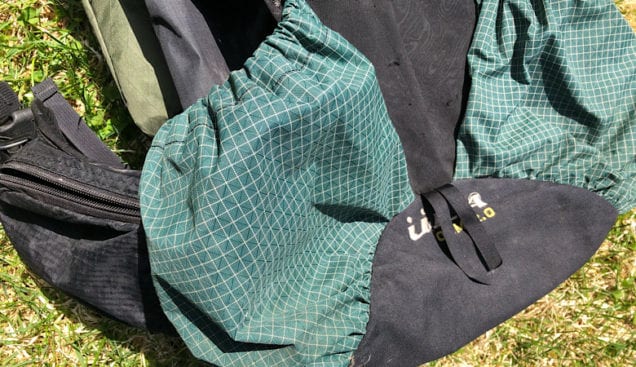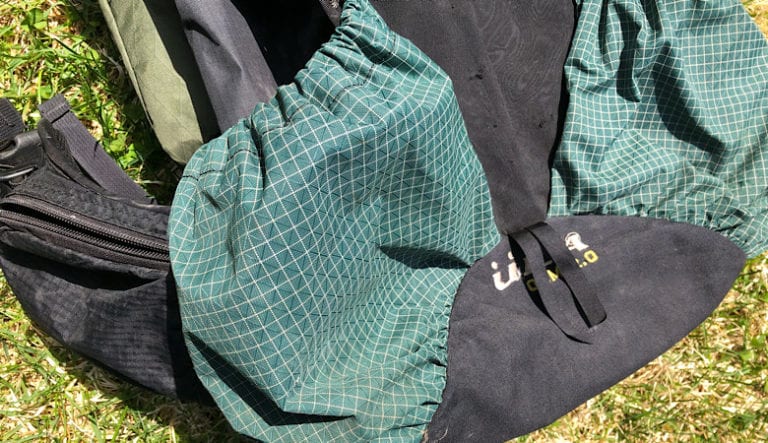 The new Zpack Arc has other functions that are similar to my Ohm. My Ohm is a cinch and roll-top. I like his better than a lid, whose capacity I rarely need. The roll-top allows me to roll down the top of the pack and cinch it tight for smaller loads.
The side pockets on both packets are deep and easily angled for water bottle retrieval. As mentioned in this article, I no longer use hydration sleeves. Deep pockets also keep the bottles from falling out if hiking off the trail, where the bottles are more easily snagged by brush.
Choosing a Backpack – Final Thoughts
I'm pretty excited about the new Backpack – or any new gear, to be honest. The Arc has everything I want in a backpack, and it is 12 ounces less than my current backpack. Zpacks also has great customer service, is located here in the US, and was started by a hiker. Check, check, check…
I have a few open questions: How durable is the backpack? I have a smaller upper body, so will the straps be comfortable? etc. These are just a couple of my initial questions, but I'm sure Zpacks has taken all these into consideration in their backpack designs.
Ultimately, putting the Backpack through its paces, and answering any questions, is at least half the fun of a new piece of gear!