Vortex
Towns are like a vortex for hikers, and as I drew closer to Leadville, CO I felt the gentle pull. My food bag was a little light, and that was the excuse I used for going into Leadville that afternoon with Samantha and Shy. The trick would be hitch hiking into town. It had taken me almost an hour to get a ride the year before, and this time it was two people with a dog – even tougher.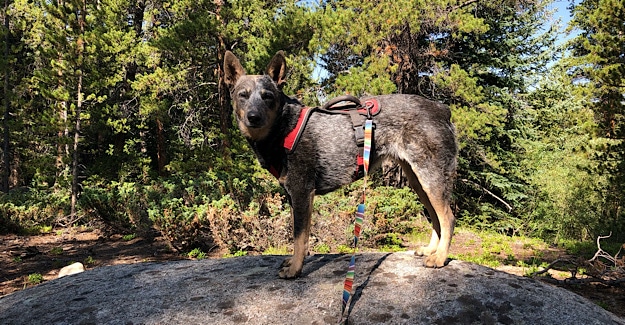 The Cruisers
The morning just below Kokomo Pass was the coldest yet! It was made even colder by the dampness next to the creek, but at least we had camped high above the valley floor. As I hiked down, and wound my way towards the valley below, the drop in the already frigid temperatures was noticeable. I shivered, glad I had kept on my camp puffy and beanie, which I rarely do when hiking.
I passed sleeping campsites, and about half way down I said good morning to five older gentlemen that were getting ready to leave. Another hiker told me later that they were all from different military branches – navy, marines, army. I thought that was pretty cool.
I ended up seeing them several times over the next couple of days, and Sam and I began calling them "The Cruisers." They always looked so cool, knowing exactly how many miles they were doing and where they were going. They just kinda took everything in stride as they made their way towards their goal each day – nice guys.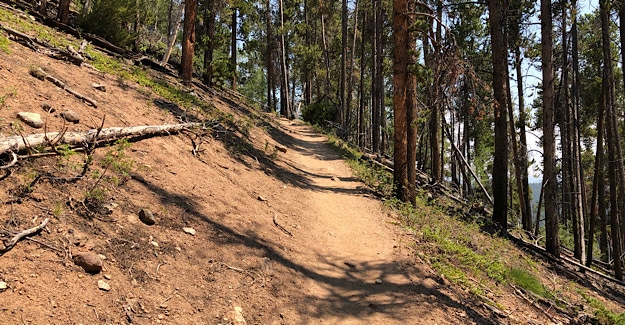 Camp Hale
Reaching the trailhead before Camp Hale, the morning sun had finally begun to warm up the world, so I climbed up onto a small boulder and broke out my cereal and powdered milk breakfast. Samantha and Shy rolled up about 15 minutes later and The Cruisers were right behind her. Pulling to a stop, The Cruisers briefly requested we take a photo of their group before heading off again. Men of few words….
Wrapping up breakfast, Shy, Sam and I took off – on a mission. We were headed into Leadville. Shy needed a warmer sleeping bag, which her owner's fiancée was bringing, and I needed more food. Camp Hale was the next stop though, before Leadville.
Warning signs for explosives greeted us as we entered the dirt road leading into old Camp Hale. The site had once been home to an old army mountain division. The internet has a lot of information on Camp Hale.
We crept along the old bunker, peeking into each empty, crumbling concrete box. This was the perfect horror movie set, and I could not imagine camping in one, but supposedly there were those that had. Maybe if it was raining, snowing, icing and zero degrees – I MIGHT consider it – maybe.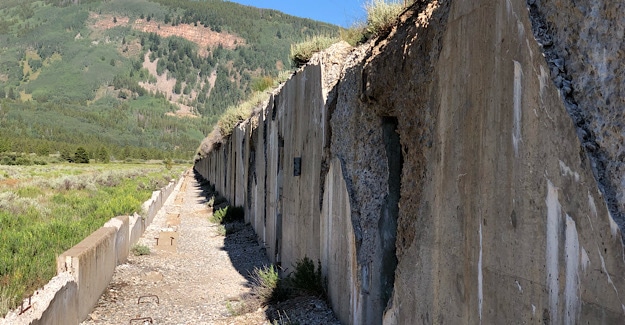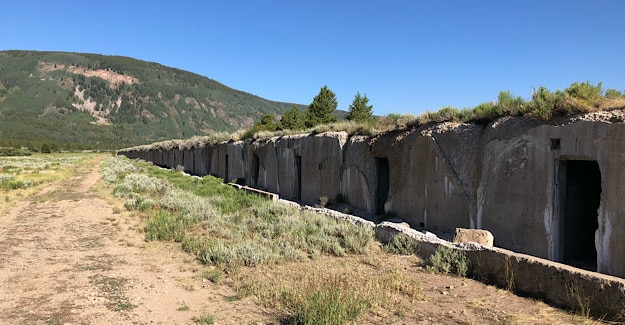 Leadville
Leaving Camp Creepy, we began the climb up towards Leadville. Adrenaline powered hiking pales next to hiking powered by visions of town food. We continued hiking at an accelerated speed stopping periodically to admire the sights.
I was particularly interested in the Leadville mining history, and stopped to study the old railroad tracks in the meadows after the road crossing. The last few miles to the trailhead were along an old rail grade path where I searched the woods alongside the trail for old railroad remnants. It is amazing how fast the planet takes back the fruits of human industriousness.
Finally, a half mile before the trailhead we reached the old ore ovens. They were almost pretty, their sharp black contrast to surrounding nature. I think I was the only hiker interested in them. We were now a party of 3 people and a dog – having picked up another hiker a couple of miles back.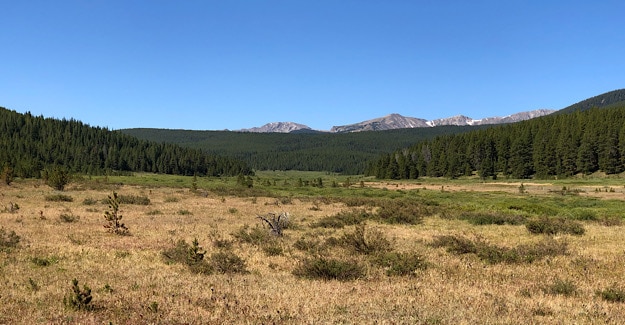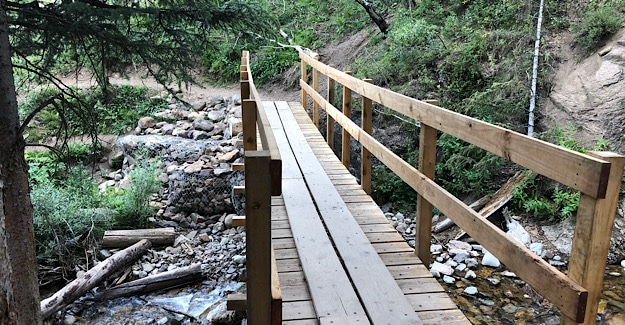 Hitch Hiking
Samantha and Shy had never hitch hiked, and Samantha wanted to give it a shot. I settled back to watch and coach, expecting similar results to mine the previous year.
A large pick-up truck was backing across the parking lot as Samantha tentatively stuck her thumb in the air. "I'm gonna get this guy to give us a ride," she said looking at the truck. "Not gonna happen," I responded. "That would be too easy!" As I watched he pulled up beside us and asked us if we wanted a ride to town. "Beginners luck!" I yelled in dismay. We climbed into the truck and he promptly told us he was the owner of the hostel in town. As Samantha grinned back at me from the passengers seat, I looked at her over Shy, sitting in my lap, and just shook my head. What were the odds?
Town
Coincidences continued as we drove into town, and the nice young man told us he was from the same South American country as Sam's fiancée, and that his best friend had the same name as Samantha's fiancée.
Finally reaching town, we asked to be dropped off at any restaurant that would let us eat outside with Shy. We were dropped off at Tennessee Pass where service was slow and the food was good. In all fairness though, it was a busy restaurant.
We walked the mile and a half back to our hotel where Sam was meeting her family. I spent that evening doing chores before meeting Sam and her family early the next morning for breakfast and a ride back to the trailhead.
This page has affiliate links for products and gear I purchase and use. If you click on one of these links, I receive a small commission at no extra cost to you. There may also be Amazon links and as an Amazon Associate I earn from qualifying purchases. You can read more about my thoughts on affiliate marketing.