My phone's tinny jingle was muffled by my quilt, since I kept it and my battery under my quilt with me on cold nights. The alarm still jarred me awake at 4AM. This was when Sam and I had agreed to begin packing up for what would probably be a chilly climb to Hope Pass. I doubted Sam and Shy would wake up for the climb.
Related Posts: Colorado Trail – 2020; Colorado Trail Day 13
I tried to pack quietly since Hobbit was sleeping fairly close to my Altaplex, but between deflating and rolling my Neoair, packing my compactor bag, and taking down my tarp-tent, I was fairly certain he was probably awake. I always warn other hikers. "If you don't want to wake up around 5:30AM, you probably don't want to camp near me."
To my surprise, Sam and Shy were beginning to pack up when I slowly made my way through the dark towards their campsite. I sat down on the grass to wait, and Shy walked over to curl up in my lap. She does not like the cold, and now that I was part of her pack she had become very affectionate. I've never had an immediate connection with a dog I did not own, but for some reason I did with Shy. I pulled her close to me to share warmth.
We had about a half mile to hike up to Hope Pass, and as I made my way up the switch backs, I looked down to see Sam stopped on the trail below me. "I am never doing this again," I heard her say in a disgusted tone. "It is way too early in the morning for hiking." I grinned and kept walking.
The top of Hope Pass was freezing, but the morning was crystal clear. It would be a great sunrise! I huddled down next to the summit wood pile and prayer flags with my hoody pulled tight around me. My backpack was on my other side as I tried to block some of the wind. Shy came over and laid down in front of me, also appearing to watch the world come alive.
Sam huddled down on the other side of the wood pile in her puffy. We were probably not going to stay up here long, but watching the shadows rise and a bright morning sky began to infuse with warm color made it all worth the early hike for me.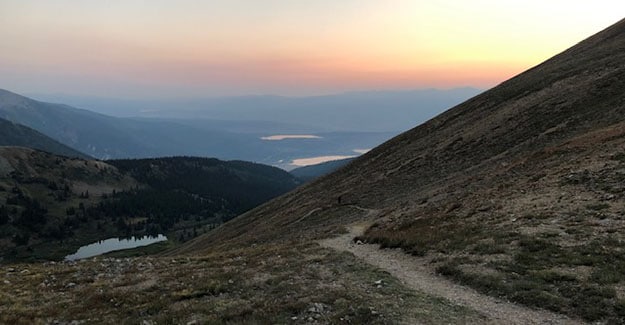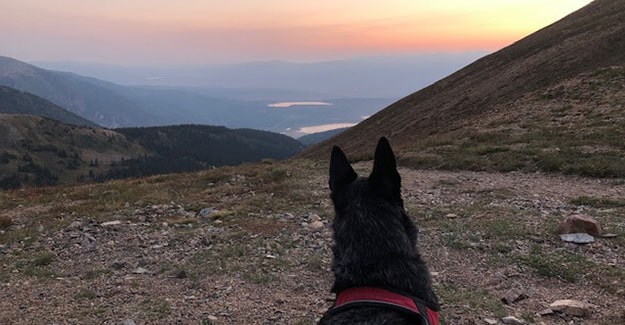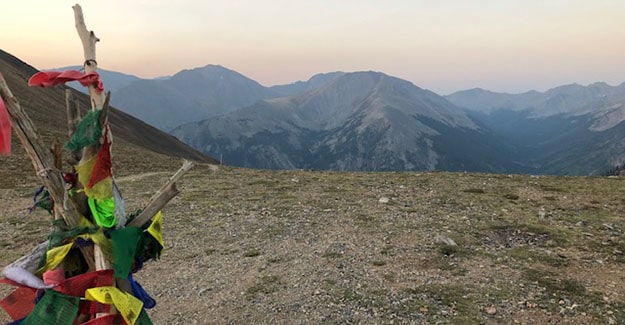 Good switchbacks going down the other side of Hope Pass contradicted the hiker "fish stories" of a steep descent where I would have to inch down, sliding along on my butt. I had been dreading the hike down for no reason. There was one steep little section where Samantha did a "turtle" but other than maybe a little hurt pride there were no other injuries.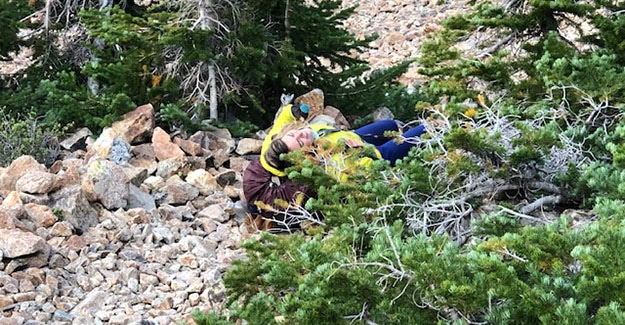 As we continued down the trail I noticed a faded trail off to my left. I could not see where the trail went, but as we rounded a curve further down I looked back over my left shoulder and saw a small cabin tucked against the side of the mountain amidst some aspen and spruce trees. "Samantha!" She looked back up at me and followed my gaze. Looking back at her I saw a slow grin spread across her face, so I turned around to head back up to the trail I had passed.
My imagination always wanders when I stumble upon these old homesteads, and this small cabin was a great find. The small trail was clearly not used much, but still easy to follow as we came out behind the log home. Although the roof was beginning to cave in on itself, the small cabin was still relatively intact, and we poked around studying the exterior and interior. There were still dishes and an old bed platform.
This was a also a good spot for breakfast. Pulling out my cereal and powdered milk, I added water and studied the cabin while I crunched on cold flakes and dehydrated fruit. I always liked to eat after it had warmed up. Shy laid down near me, and I shared a little cereal. A good trail dog was good company.
What must life have been like secluded on this mountain – especially in the winters? The next water source was a small creek about a tenth of a mile down the trail, and the closest road would have been at least a half mile down in the valley, with possibly the closest town being Winfield, CO which is now a ghost of an old mining town. Winfield only remains because of the Leadville 100 passing through it, but I think it would be a pretty cool place to visit if you are into American history.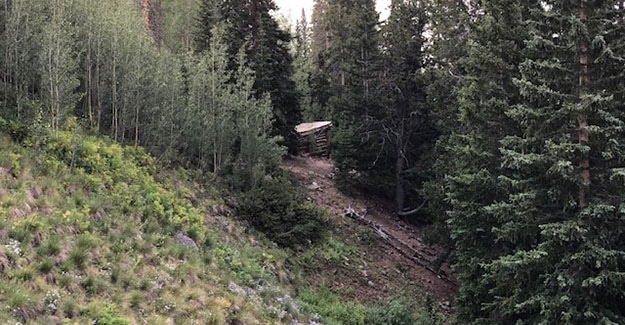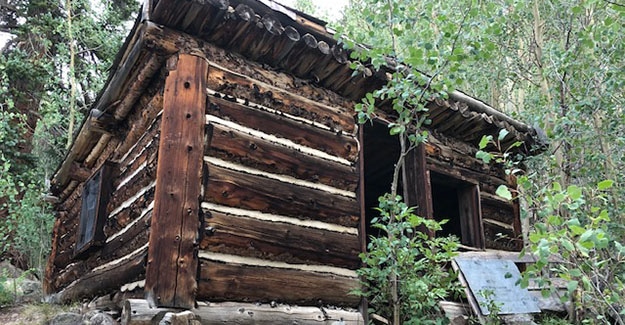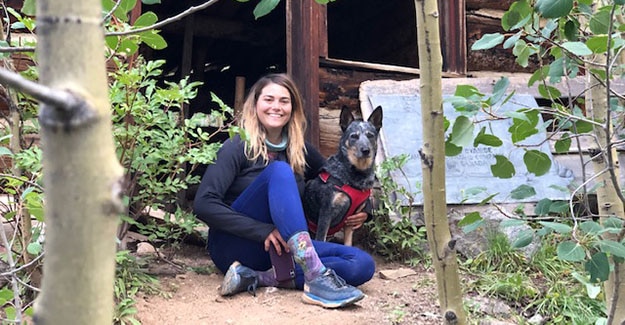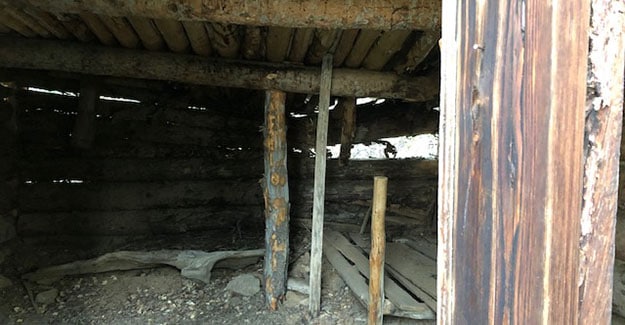 Our next Pass for the day would be Lake Ann Pass. This was another steep 12,595 Pass that would require climbing about 1,800 feet from the valley floor after Hope Pass. Looking out across the mountains I felt oddly tired, but I picked up my pace, knowing I had a big climb ahead of me.
We passed a lot of section and Colorado Trail hikers. The weather was gorgeous, and even a little warm as we traveled over the rocky trail, winding through groves of Aspen, Spruce and Pine. Suddenly, my world tilted sharply right and I found myself doing a face plant into the grass to the left of the trail. What the hell!
What had caused the fall?! Thank god there were no rocks and I was not on the side of a mountain. I immediately rolled over, attempted to look casual, like maybe I was taking a break. Sam and Shy had heard the fall though and already come back to stare at me before beginning to laugh. Great – so much for extensive hiking experience.
I still had no idea why I had fallen, but got up, brushed myself off, and resumed hiking. Sam didn't say anything, but she appeared a little concerned, and I guess I was also. This was my second fall of the day. I was just getting old and rickety I thought to myself frowning slightly.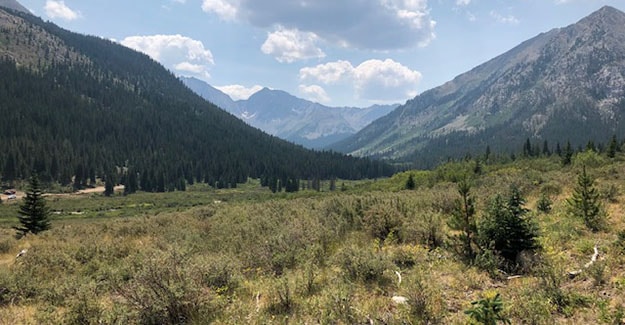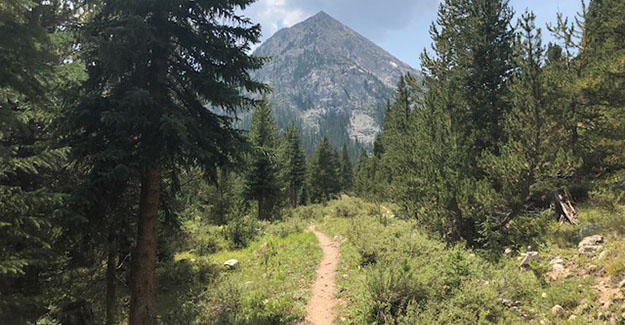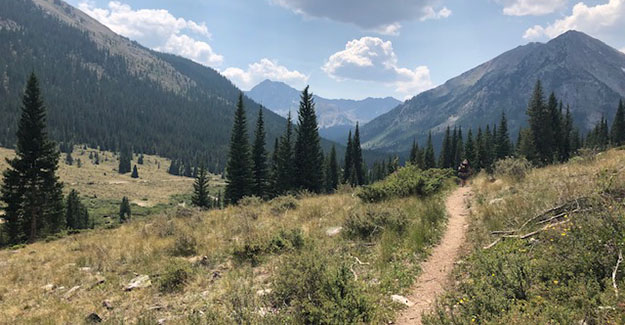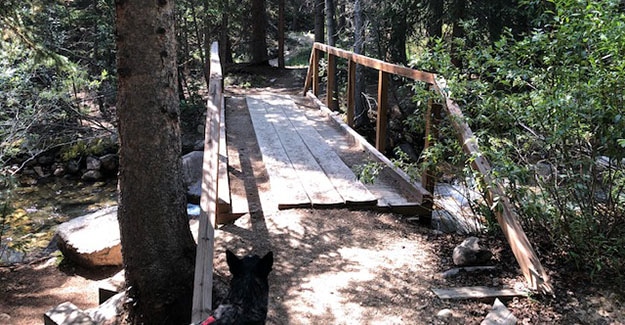 Lake Ann Pass involved another steep climb, and if it had been a little later then I would have probably camped at the small lake just below the Pass. As a matter of fact I would definitely have adjusted my hike if I had known what a stellar setting it was for camping. It really was a beautiful location. But we kept climbing, wanting to make some more miles and camp on the other side of the mountain.
I enjoyed Hope Pass, but I did not enjoy Lake Ann Pass as much. The long rock scramble at the top of the climb was tedious, and I don't enjoy rock hopping all that much as I climb. The views were breathtaking from the top, but it is still probably my least favorite of all the Passes I went over on the Colorado Trail.
Switchbacks down the other side of Lake Ann Pass were similar to Hope Pass. It was late in the afternoon and I knew Samantha and Sam were tired when I walked up to find them looking at "a good flat area" that sloped downhill about 15 degrees. "Let's keep hiking," I said. Sam seemed to realize it was probably not the best site and turned to continue heading down the mountain.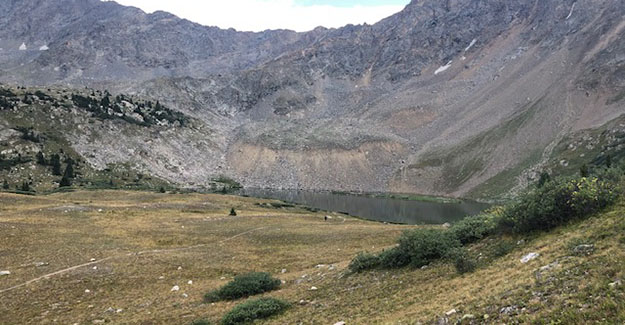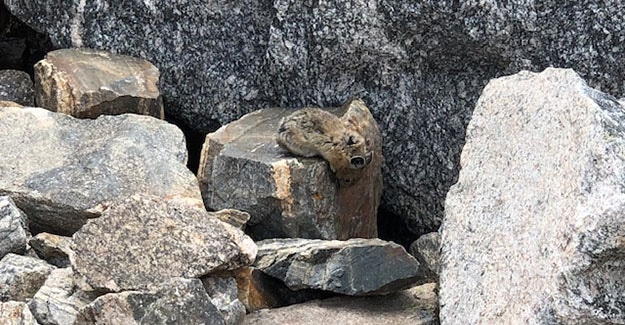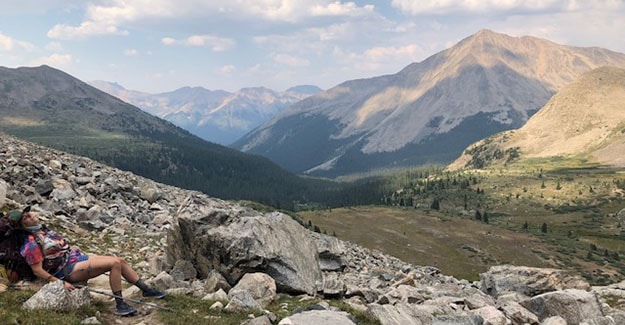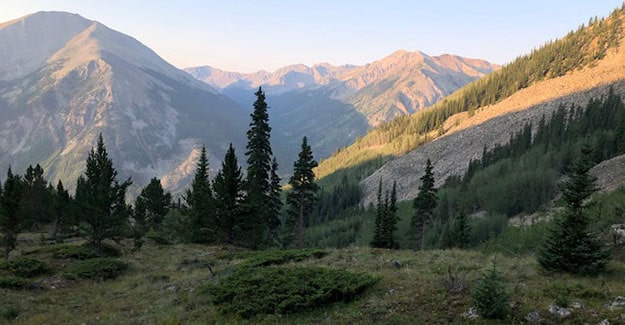 Rounding a long switch back, I spotted some level ground just off the trail. It was not ideal, but it was getting late and another couple of miles to the good camping location noted in the Databook. Food was also a priority since I had only eaten a few snacks over the course of the day. I was still not very hungry, but knew I needed some more calories.
The ground was weedy and bumpy, but I circled like a cat until I had found a piece of ground that was fairly level. Samantha and Shy located their own spot about 25 yards away.
We all ate quickly and headed for our shelters. We had only hiked about 15 miles that day, but the day had started early, so I was not awake long. Benadryl helped sleep come fast. Smoke was still fairly thick and I had been congested for several days, making it hard to sleep. The Benadryl helped solve that problem, although I did wonder if it was the cause of a couple of odd falls I had taken that day.
Rolling over, I snuggled up close to my battery and Anker charger. Keeping them warm extended the batteries, and it had been pretty cold at night on the Collegiate West.
This page has affiliate links for products and gear I purchase and use. If you click on one of these links, I receive a small commission at no extra cost to you. There may also be Amazon links and as an Amazon Associate I earn from qualifying purchases.If this review has been helpful, please consider purchasing through the links above. Proceeds are used to purchase additional gear for review. Thank you. You can read more about my thoughts on affiliate marketing.