Table of Contents
Colorado Trail Electronics use was pretty much as expected. Electronics can be controversial in the wilderness, but with the evolution of technology I have seen the evolution of "etiquette"…
Discrete phone use – not near other hikers or in camp
Not posting pics of other hikers on social media unless asking
Using earphones for music, audible books, etc.
Just as with any etiquette though there are always exceptions
Carrying paper maps has also become less common with the use of Apps like "Guthook" and "GAIA." I am a little old fashioned though, and still carry them as backup. I have personally had my phone die, and wandering around asking for directions is a little humiliating IF I can even find other hikers.
On the Colorado Trail I kept my electronics and their myriad of plugs in a Gallon Ziploc bag. My phone has become critical to my hikes. It allows me to communicate, provides logistics support, entertainment, the ability to work, etc. I can't imagine hiking without one anymore.
I've listed my thoughts on the electronics I used on the Colorado Trail below. I don't expect them to change much on upcoming hikes, although I am waiting for a sheet of solar paper to replace my 16 ounce Anker battery, but I suspect I'll be waiting a while.
Anker Portable Charger 20,000mAh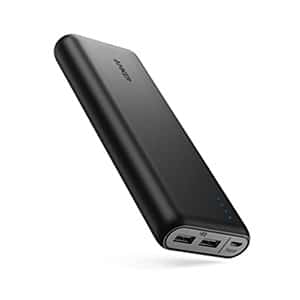 The Anker 20,000 battery is heavy at 16oz but I like the flexibility and peace of mind it provides. I have the charge I need for 7-8 days, and am not constantly running into towns in search of outlets.
Pros
Lasts 7-8 days on one charge
Not dependent on going into town as often
Not constantly searching for outlets
Use on all rechargeable electronics and don't carry batteries
Cons
Heavy at 16oz
Takes 8-10 hours for a full charge
Have to sleep with it to conserve a charge in very cold weather
It does not snuggle well
---
[content-egg module=Amazon template=list next=1]
---
Garmin InReach Mini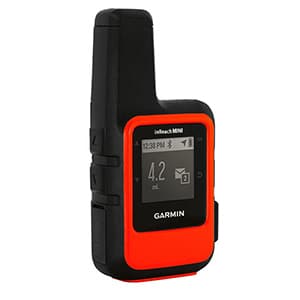 I was disappointed in my Mini on the Colorado Trail. Texts did not send consistently, and I had to reboot it twice when it stopped tracking. The third time it stopped sending a signal I had to turn it off for a day because it would not reboot. I have had no issues with it on other hikes.
I'll be sending in this Mini for repairs, as I think it might be faulty.
I have used a SPOT in the past, and never had issues, but it does not currently have a convenient texting feature. Text was particularly handy when I had to send a text outside Creede Colorado, where I had no cell signal, and was I able to send a message to the shuttle operator to pick me up below the Pass.
My InReach was set to track every hour. The charge at this setting would last me about 5 days before I needed to charge it again.
Note: There are classes for the InReach Mini now, and you PAY FOR THEM. The device is not that complicated. Use the free tutorials on-line. Some of them offer good guides. You don't need to pay to learn to use it. It is a pretty intuitive device.
Pros
Ability to text via the InReach linked to my cell phone
Light weight
Ability for family & friends at home to follow along on maps online
Cons
My InReach sent tracking signals inconsistently
It quit tracking and I had to reboot it at least three times
Sometimes the satellite signal can take quite a while to send, even when it is working properly and with a clear line of sight to a clear sky
---
[content-egg module=AvantlinkProducts next=3]
---
Fenix HM50R Rechargeable headlamp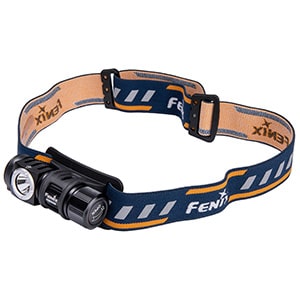 I have a Review on my Fenix HM50R. It is the headlamp I currently use when hiking. This headlamp is well made, dependable and durable. Having a headlamp I can depend on when I'm miles from the nearest town with an outfitter is important to me. It is the first Fenix product I have used, and I would definitely take a look at any of their other lighting products.
That said, this may not be the headlamp for everyone. If you are a mega night hiker, I would probably suggest a headlamp with batteries that gives you longer lamp time on a high setting. If you spend a lot of time in camp and like a red light so as not to blind your buddies – this is also not the lamp for you I'm afraid.
This headlamp has 4 settings. I don't use the highest or even the high setting. I find that the medium setting is fine for my purposes, which is probably only about 1-2 hours per day. At that amount of use, I need to charge it about once every 4-5 days. I use the lamp in camp and to hike a little before and after dark if needed.
Pros
Very durable and well made
Very light weight
Long lasting overall lamp time for a rechargeable light
Waterproof
Cons
Short lamp time for highest setting
No red light
---
[content-egg module=AvantlinkProducts next=2]
---
Iphone X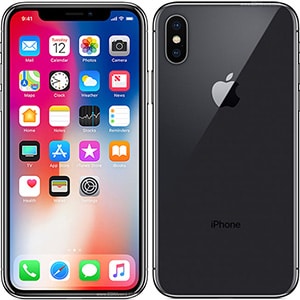 I use my phone for it's camera, GPS App (GAIA), Guthook, Google Maps (restaurants, motels, etc.), InReach texting, phone, text, etc. Needless to say it has become a pretty critical piece of gear for me. The camera is my focus below. The other features are pretty comparable across all cell phones.
Camera phones provide quality pictures and technology continues to improve as it advances. Using images on my phone is also much easier to do when keeping a journal and embedding pictures.
I can't speak to whether the iPhone is better than other camera phones, but it works well for me. There are also several apps I can use to crop pictures and slow down my shutter speeds, making the iPhone even more flexible.
I currently use an iphone X, and I'm waiting to see if the new phones in October will have camera improvements. If I was to upgrade now, it would be to the iPhone X, although I do need to take 5G into consideration in the near future.
Pros
Convenience
Good Quality Camera
Light Weight
Durability/Dependability
Cons
Short Battery Life
Easily Drained in cold weather
Not a very powerful zoom
---
[content-egg module=Amazon template=list next=2]
---