Updated Gear List for the New England Trail
My New England Trail Gear List had a few adjustments. I tried out a couple of new freestanding tents and two new backpacks. Since my pack would be a little heavier, I decided not to cook on this shorter backpacking trip. This means there is no stove or cooking kit, but you can see my post on my cooking equipment at "Backpacking Cooking Kit Review."
My final weight without food and water, depending on the gear I used, was approximately 13 – 15 pounds. My weight is not the lightest or heaviest, but about average.
Table of Contents
What Exactly is "Light" Anyway?
Light, ultra-light, traditional – these backpacking categories are a topic of much debate. With the gear changes over the last few years, I imagine the classes will continue to be debated and adjusted. I have listed some standard definitions below.
Base Weight – Your pack weight minus consumables and the clothes you wear. I also don't include my hiking poles.
Consumables – These are usually food, water, fuel, or whatever you consume as you travel.
Traditional Weight – this is greater than a 30-pound base weight, or 25 according to who you ask.
Light Weight – 10 – 20 pounds
Ultralight – Less than 10 pounds, although some hikers say 12 pounds.
Super Ultralight – this is less than 5 pounds. This category is less than my day pack. I think this is the weight of my purse.
I fall in the Light Weight group, but if conditions are right, I'll drop into the top of the Ultralight range. For me, Ultralight means summer temperatures, plenty of water, and going to town every 3-4 days.
Safety is always a priority, so hike a safe hike and carry what works for you.
New England Trail Gear List – Shelter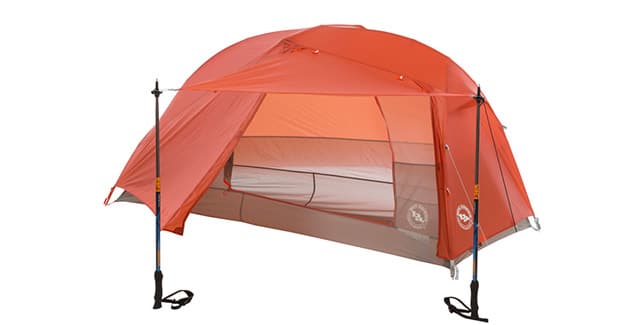 Copper Spur UL1 – tent poles, stuff sack, tent stakes, tent fly
Total Weight: 2lbs, 6oz
The Big Agnes Copper Spur UL1 reminded me why I still enjoy using free-standing tents on my shorter hikes. The little tent had plenty of room for me and my gear and was cozy. Big Agnes makes up for the "coziness" by providing plenty of pockets for your equipment.
My favorite things about the tent were the lack of condensation and it's weather resistance. In a reasonably intense rainstorm, the Copper Spur held up quite well, and I did not have to keep checking to make sure there were no puddles near the edges of the floor where I may have pushed out the netting like I sometimes have to do with my single wall shelters.
I also used the NEMO, Hornet 1, for part of the hike and was not as impressed with the NEMO. That review will be coming up soon. The Big Agnes Copper Spur was my preferred one person tent of those two tents.
Colorado Trail Gear List – Backpack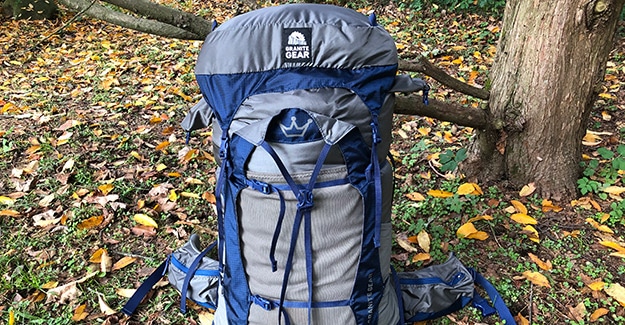 Granite Gear Crown2 60 Women's Fit – compactor bag
Weight: 2lbs, 2oz.
When I first put on the Granite Gear Crown2 60 Women's Fit, I'll admit I groaned at the rigidity of the foam back pad. By the end of the first 5 days, though, I found this backpack very comfortable.
There were other things I appreciated in a pack at this lower price point. I loved the side pockets, some of the best I've used. The flexibility the backpack offered was also very much appreciated. I could remove components and go light or leave them in place and carry a heavier load comfortably. I tried this for a day with a massive water load.
I also used a new Ohm 2.0 backpack, which I currently use on my long-distance hikes. Mine is about seven years old, so it was interesting to compare it to the new Ohm 2.0 made by ULA Equipment. I'll also have the Ohm review completed soon.
New England Trail Gear List – Sleep System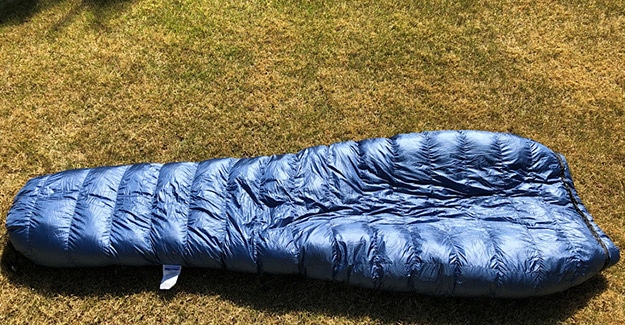 Katabatic Flex 22 Quilt – Thermarest Neoair XLite Pad, Gossamer Gear Thinlight 1/8, Extra Katabatic Attachment Lines, Hyperlite Stuff Sack Pillow
Total Weight: 40 ounces
I still need to send back the Katabatic Flex 22 Quilt to have its collar snap replaced, but I never had temperatures colder than the upper 40's so it worked out fine paired with my Thermarest Neoair XLite Pad. I've had this Thermarest pad for seven years now, and it is still going strong! I've not used any better sleeping pad at this weight.
I used my Hyperlite Stuff Sack Pillow on this hike as my stuff sack for my toiletries, electronics, and other miscellaneous items like patches, lines, etc. I use the size small. It, of course, also served as my pillow at night. The micro-fleece side is warm and cozy.
I can't say enough good things about my Thin light 1/8 pad from Gossamer Gear. It was good to have it with the free-standing tents, and the thin padding kept my Neoair from sliding all over the place. The Thin light also makes a great seat when folded up, and I can unfold it if I want to stretch out my legs.
New England Trail Gear List – Clothing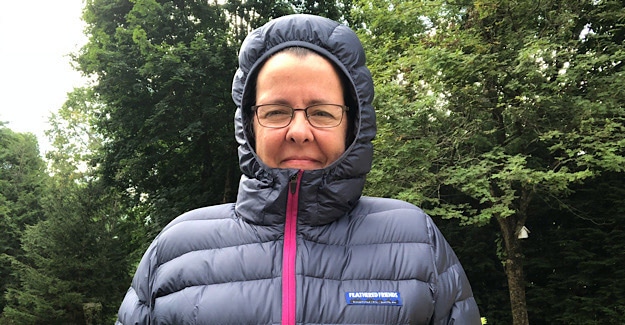 Feathered Friends Jacket EOS, Precip Men's Rain Jacket, Montbell Versalite Rain Pants, Smartwool UL Crew Socks, Women's Voormi River Run Hoodie, REI Cargo Shorts, Outdoor Research Beanie, HOKA EVO Speedgoats, REI Buff, Bandana, Marmot Wind Shirt
Total Weight: 39.3 ounces
Since this was Fall hiking, I took most of the same clothes I have used in the past. I did switch my Kora Beanie out for my warmer Outdoor Research Rigor Beanie since I was using a quilt that had no hood. I bought this beanie in Colorado with my Outdoor Research Melody Sensor Gloves, and both items have become go-to layers for colder hiking.
My 12-year-old Marmot Wind Shirt blew out its zipper, but fortunately, this trail is in my backyard, so that I could have my 11-year Marmot Wind Shirt brought out to me. These Marmot Wind Shirts are hard to find now, and I'm not even sure if Marmot will make them anymore – so sad. I'll have to test some replacements, and welcome all suggestions!
My Feathered Friends EOS Jacket is AWESOME! The New England Trail hike is the EOS second long trip, and I might love it even more than my Helios. It packs down small and is warmer than any other Down Jacket I have in its category. It also makes a great pillow.
I can't gush anymore about my wool blend Voormi River Run Hoodie, so I won't, but they are getting harder and harder to find – even sadder. I will gush about my new Speedgoat EVO's though.
I switched from my HOKA Challengers to my Speedgoat EVO's after a bad fall on The Colorado Trail. The grip on the Speedgoats is just so much better. I talk about them more in the review above.
New England Trail Gear List – Cooking/Food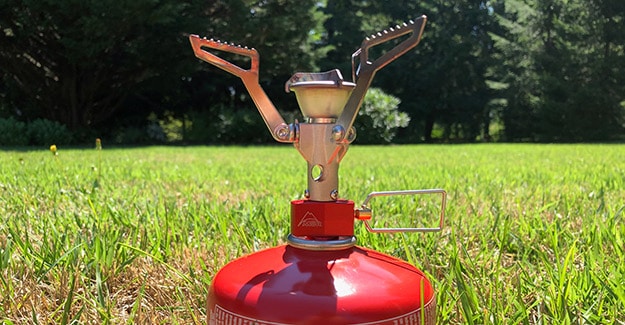 Food Bag, OPSACK, titanium spoon
Total Weight: 6 ounces
Since I was only hiking for 1-2 weeks, I decided not to cook. There were also restaurants reasonably close to the trail, and although a big sacrifice, I decided to supplement my food bag with hot meals when possible.
Post Hike Comment – Well, other than when I went into town, every restaurant was closed. In about eight days, I lost 6 pounds as I snacked my way down the trail. I cold soaked one meal and then quit cold soaking. I hate trying to clean those slimy plastic containers with cold water, and they are just gross after a day or two.
Interestingly I never really got hungry. I ate a snack about once an hour while I walked. Snacks consisted of trail mix, nuts, crackers, cheese sticks, turkey sausage sticks, Snickers, Wheat Thins, Tuna, and Hummus. The hummus I ate for lunch when I stopped for a break.
New England Trail Gear List – Toiletries
Toothbrush, Toothpaste, Clippers, Purel, Kula Cloth, Dental Floss, Chapstick, Earplugs, Hairbrush, Needle, Thread, Toilet Paper
Total Weight: 20.2 ounces
I'll take this time to continue to rave about the Kula Cloth. If you spend a lot of time outdoors camping, running, hunting, hiking, etc., and appreciate good hygiene, then this little cloth is a must-have.
Although it appears it will be quite some time before I need the second one, I now have two. The Kula Cloth is well made and comes in a lot of attractive colors. Kula has also added the ability to customize your prints.
Kula also offers some cool outdoor classes, so check out their website.
Promoting small outdoor start-up companies by young entrepreneurs is something I do whenever I have a chance. They are the future caretakers of this planet.
New England Trail Gear List – First Aid
Tinactin, Neosporin, Ibuprofen, Imodium, Nexcare Tape, Band-aids
Total Weight: 3.6 ounces
My First Aid Kit did not veer any from what I used on the Colorado Trail. The only thing that got used in it was the Tinactin. Tinactin is my most important item in the kit!
Of everything in the kit, Tinactin is what I use the most. For rashes or monkey butt, NOTHING is better, and I get them on every hike at some point or another, but enough on that topic.
Imodium is the other must-have for me. My stomach is sensitive. I take it the first 2-3 days I'm hiking while my stomach is adjusting to trail food. It helps keep things regular.
Electronics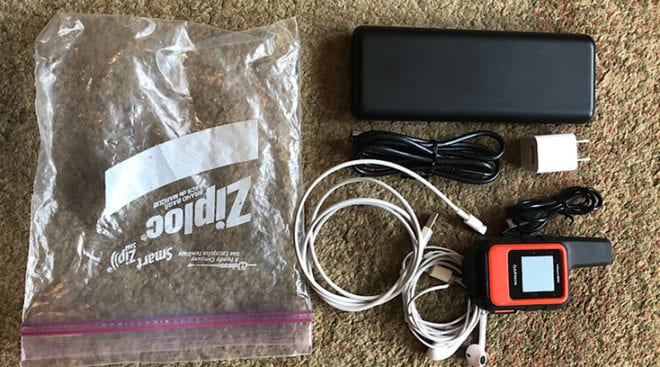 Anker Battery 20,000 & Cord, InReach & Cord, Iphone & Cord, Double Wall Speed Charger
Total Weight: 25.5 ounces
My Anker battery continues to last me about seven days before needing a charge. It has turned out to be worth its 16 ounces. It charges all of my gadgets, and I'm not rushing to town to locate an outlet. It is easily one of my most essential items.
My Garmin InReach performed much better on this hike once I upgraded to a more expensive plan. Go figure.
The new kid was my new Anker PowerPort Mini 2-Pack. It lets me efficiently charge two devices at the same time. It is not that much larger than the charger for my iPhone and being able to charge two devices simultaneously and at the same speed is a win for me. That is less time in town.
Miscellaneous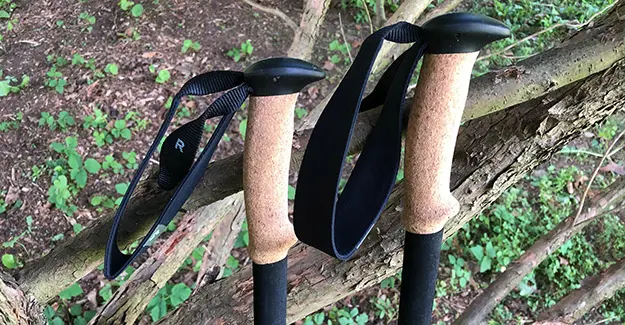 Black Diamond Alpine Cork Hiking Poles, water bottles/bladder, Dirty Girl Gaiters, knife, compass, Fenix HM50R Rechargeable Headlamp, Sawyer Squeeze Filter, Deet
Total Weight: 17 ounces
The Black Diamond Alpine Cork Hiking Poles are quickly becoming one of my favorite pieces of gear. They are tough as nails, and once I adjusted them, I did not have to mess with them again. I was afraid I would have to keep changing them, but I have not adjusted them yet.
My Fenix HM50R Rechargeable Headlamp is also a winner. It is durable, has a bright light, and on medium, I only have to charge it about every five days. I probably use it for about 2 hours a day. At 3 ounces, without the headband and having a steel case, it is perhaps one of the toughest headlamps I have used.
Post Gear Thoughts
Taking new gear on my hikes is essential if I want to test it thoroughly. On some of the longer walks, I may switch out gear partway through the hike so all equipment can be adequately tested.
Once the gear is tested, I'll put it up for sale in the store. I take good care of my equipment, so there are good deals. In essence, you are getting a new piece of gear for anywhere from 10-20 percent below the retail cost.
This page has affiliate links for products and gear I purchase and use. If you click on one of these links, I receive a small commission at no extra cost to you. There may also be Amazon links and as an Amazon Associate I earn from qualifying purchases. You can read more about my thoughts on affiliate marketing.