These 10 Great Backpacking Gifts are all items I use on my hikes and awesome gifts I would love to find under my tree!
With over 10,000 miles of hiking and backpacking experience, I know what works and what does not.
I also realize that hiking and backpacking gear is expensive, so I use gear that will last over many adventures.
Average Hiker (Ellie)
---
Alpine Carbon Cork – Black Diamond Trekking Poles
These are TOUGH poles for even the most rugged terrain. I have put mine through their paces, and they barely have a scratch. Like all Black Diamond gear, I expect them to last me a long time. See the review.
---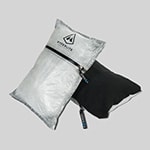 Hyperlite Stuff Sack Pillow
I have a small pillow, a stuff sack, and holds my electronics, toiletries, and first aid supplies. At night it becomes a soft, comfortable pillow. I stuff the pillow with my down jacket and flip it over to rest my head on its warm micro-fleece. See the review.
---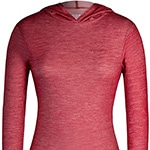 Women's River Run Hoodie
The River Run Hoodie is my "go-to" hoodie for town visits, staying cool while hiking, sleeping, and most activities. Whether in the backcountry or town, this is an excellent versatile layer! See the review.
---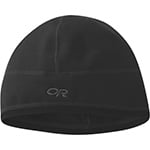 Outdoor Research Vigor Beanie
OR claims this beanie's "ActiveTemp" fabric self-regulates with your body temperature. I know that it keeps my head WARM, even in freezing temperatures. Whether asleep in my quilt or huffing up switchbacks, this is the beanie I wear!
---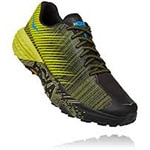 HOKA One One Speedgoat 5's
The Speedgoat EVOs have been replaced by the Speedgoat 5's and are my new favorite shoe with their comfort, traction, and redesigned upper.
---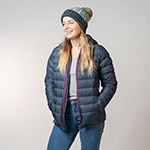 Feathered Friends Women's EOS Jacket
This jacket goes with me everywhere – backcountry and town. No other Down Jacket I've worn is made with the same quality or has the EOS's warmth-to-weight ratio. My medium-weight Helios is eight years old and still going strong! See the review.
---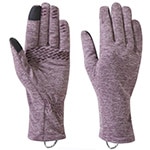 Outdoor Research Melody Sensor Gloves
I discovered these warm, lightweight gloves in Creede, Colorado, when I needed something for freezing temperatures. I wear them inside my Gore liners to keep my hands warm and dry in raw, cold weather.
---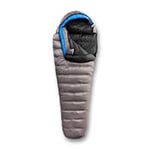 Feathered Friends 10 Degree Lark Sleeping Bag
The FF Lark is the warmest sleeping bag I own, and I love that it is true to its temperature rating. This incredibly comfortable, warm sleeping bag is ALWAYS what I grab for any trip in cold weather.
---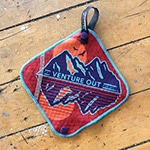 Kula Cloth
This little cloth has improved my backcountry experience. Good hygiene is essential, and the Kula Cloth makes all the difference in the world! I wish I had discovered these sooner! See the review.
---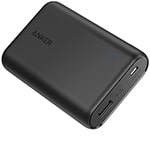 Anker PowerCore 10,000 Portable Charger
This charger is always with me whether I'm going on a multi-day backpacking trip, battling long commutes, or glamping in the backcountry. This lightweight, powerful charger ensures you don't have to scramble to find an outlet! I use both the 20,000 and 10,000 battery banks with all of all of my electronics.
---