Arizona Trail Clothing Layers
My Arizona Trail clothing layers did not take a lot of adjustment since I have dialed in the layers that work for me over the years. As with most things though I'm always tweaking and trying new types of clothing, and sometimes clothing combinations. Sometimes this works out and sometimes I freeze, but I always learn!
In the case of my Arizona Trail layers, I decided to go a little lighter. I left my Marmot Dri-Clime Jacket at home intending to use my Precip Rain Jacket as an extra layer for cold and wind. This has worked well for me in the past when 3-Season hiking, and although I knew there would be temperature swings, I assumed they would be moderate enough for this approach.
Temperature Considerations
Big temperature swings on the Arizona Trail still had me rethinking my layers up until the day I departed for the hike. Dips below freezing at night, and up into the 80's during the day, were not uncommon during March and April on the AZT, along with snow and rain.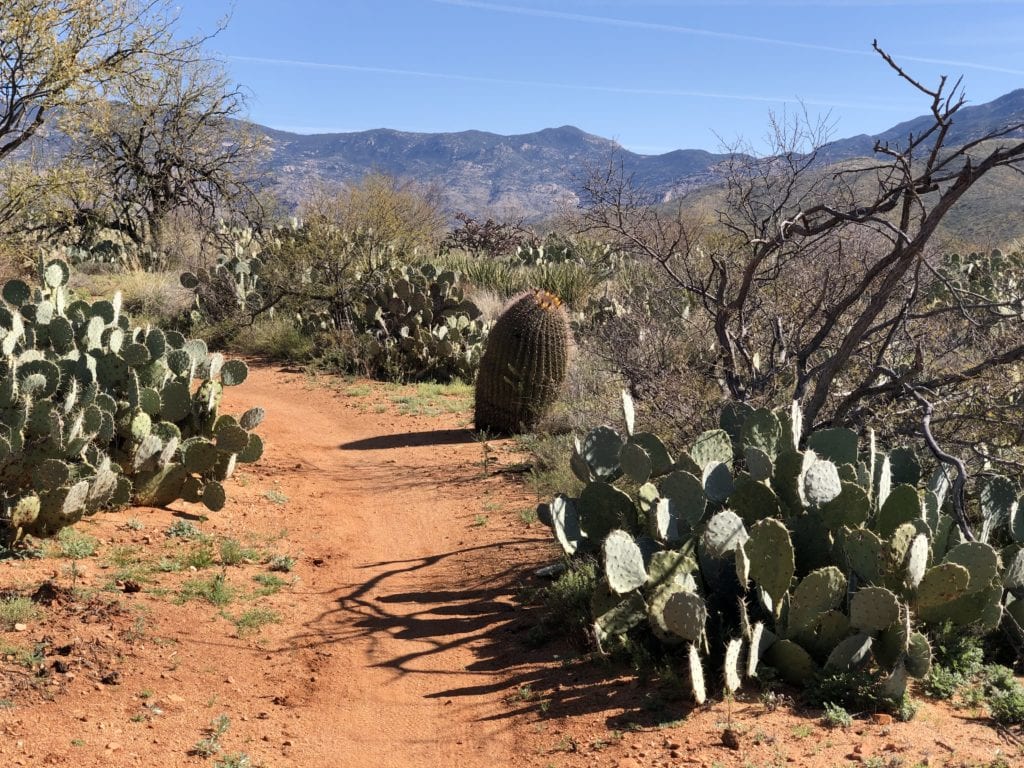 Actual Layers
After studying the AZT 2020 Facebook page, and seeing what hikers that had already left were experiencing, I decided the clothing and apparel below were going to work for me.
These are the items I used, and some of my thoughts/observations.
Women's Voormi River Run Hoodie – this sleep hoodie worked out great. It was also my "town shirt." I really can't say enough good things about it. There was almost zero odor from this wool blend hoodie, even after 9 days of continued use before washing. The hoodie was also very comfortable for sleeping with no itchiness.
Sleep Shorts – these are the smallest, cheapest nylon running shorts I could find about 10 years ago. They are still going strong, and are great for sleeping.
"Generic Shorts" – for hiking I get whatever is least expensive and on the sale rack, since they are usually toast at the end of a long hike. My only requirement is that they have pockets with zippers, and a rugged inner pocket or mesh. I typically keep my money/ID, ear plugs, and knife in the pockets. I used to keep my money and ID in my pack, but I've had my pack taken in the past. Money and ID now stay with me.
"Generic Shirt" – in the desert I wear a long sleeve button up shirt. Again, I get whatever is least expensive on the sale rack at REI. I always take the shirt home, load up my pack, and hike with a full pack for an hour to make sure the shirt does not give me any hot spots – rubbing, seams, bunching up, etc. That said, I'm always on the hunt for a good lightweight wool blend shirt with a collar. Wool is the best for odor.
Men's Precip Rain Jacket – the men's jacket is better for layering, as I have a little more room over my other clothes. I also use this jacket as a wind layer and in cooler temperatures. This is a tough jacket that holds up well to hard use. The LightHeart Rain Jacket is used on my shorter hikes. I've tried many other rain jackets, and these work best for me @ a reasonable price.
Feathered Friends Helios Down Jacket – this is my go to jacket for camp. I've worn no warmer mid-weight jacket, and I HATE being cold. I also spend time reading and writing at night, and want to stay warm before I burrow down into my sleeping bag.
Shola 230 Esker Hat (Beanie) – this was the Yak Hair Beanie's first trip with me, and it performed like a champ. I wore it to sleep in, and it NEVER itched like some of my other hats. I also have a large head/brain, and was able to pull it down over my ears. It scores THREE thumbs up!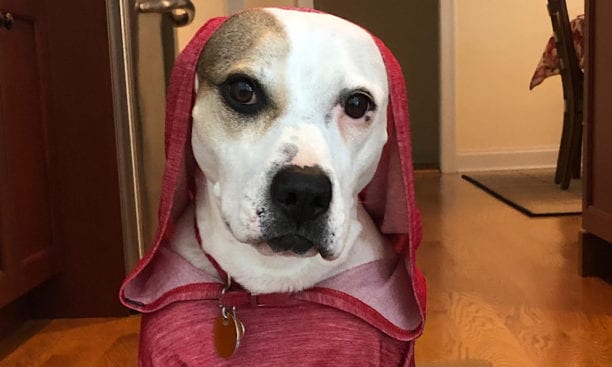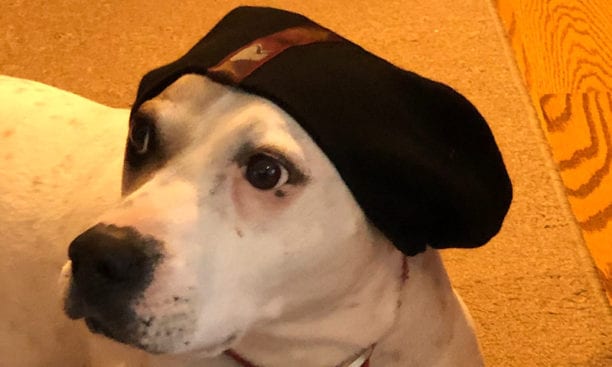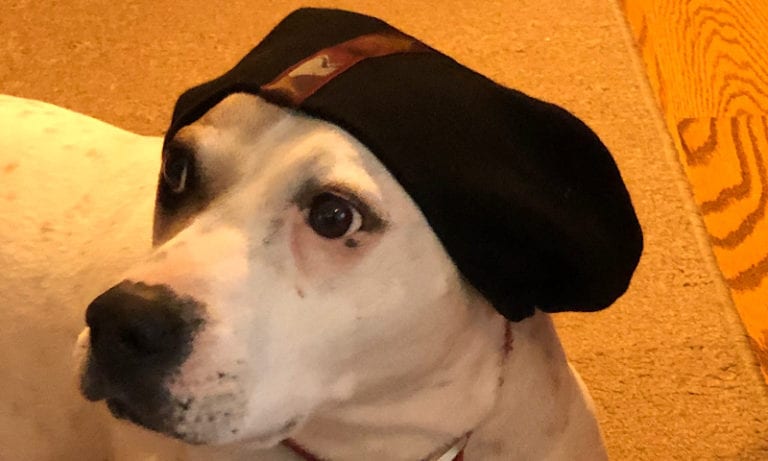 Related Articles: Voormi River Run Hoodie Review; New Shola 230 Esker Hat Review (Beanie); LightHeart Rain Jacket Review;
Other Apparel
HOKA Challenger ATR 5 Trail runners

– I've reviewed these shoes (below). After the first 150 miles on the AZT they still looked new, and I was having no issues with my Plantar Fasciitis. Great shoes!

Smartwool Lightweight Crew Socks

– I've tried many types of socks.

Injinji

toe socks worked well for me on the PCT, but I've since moved back to Smartwool socks. I wear these in three seasons, and even in light snow.
Goretex Gloves – I found these on the sale rack at REI, and they have been awesome. The brand is Manzella. They weigh about 2 ounces and perform well, keeping out moisture. If very cold and I'm wearing Down gloves, I use my Event Rain Mitts from Mountain Laurel Designs. I've had them for about 11 years.
Bandanna – I always take a cotton Bandanna. It gets used for everything – face washing, hair holder, rain sponge, pot holder, etc.
Kula Cloth – I'm not sure this is apparel, but I'm not sure where else to list it. It is essentially a pee cloth, and worked as advertised. The review is below. Much better than a Bandanna.
Dirty Girl Gaiters – I went back to gaiters on the AZT, and these held up well. The only thing that failed was the Velcro on the shoes. I let it adhere for 48 hours, and It lasted about 3 days. In Patagonia I cut two pieces of Velcro off my pack straps to replace the ones that came off the shoes, bought super glue – and WALA! That Velcro is going NOWHERE now!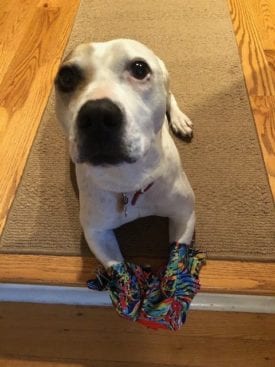 Related Articles: Plantar Fasciitis Hurts; HOKA Challenger ATR 5 Review; Challenger ATR 5 vs Speedgoat 3; Kula Cloth Review; Dirty Girl Gaiters Review
Final Thoughts on my Arizona Trail Clothing Layers
Overall, I was happy with the layers I used, especially the new items I tried. The Women's River Run Hoodie was exceptional with it's odor resistant performance and comfort. Kora's Yak Hair Beanie kept my big head nice and warm, and the Kula Cloth was awesome!
I should have taken one additional layer though. The trail was colder than expected, and generating heat on some mornings took a little longer than I would have liked (I stayed cold on top of Mica Mountain). I also had to wear my Down jacket on a couple of occasions for hiking, which I try to only wear in camp.
I like to use 100 weight fleece pullovers or Marmot's Ether Dri-clime jacket. My current fleece is by North Face. For me, all 100 weight fleece is the same, but MANY will tell me I'm wrong. I have thick skin! <sniff>
On most 3 season hikes I take my Marmot Ether Dri-clime Jacket because I think it is easier to slip on when I wear a button up shirt. When I'm wearing my base layers in colder temps, I wear my fleece. The fleece regulates my temperatures a little better, and keeps me warmer if it sweats out. It is also easy to slip it over base layers.
Only Negative Arizona Trail Clothing Layer
My only negative comment is on my "Generic Shirt." I now understand why it was on the sale rack. I've never worn a smellier shirt! Holy Moly – after one hour I was looking behind me to see what hiker, that had been out for 3 months, was coming up behind me. That shirt has already been filed away in the round filing cabinet!
I'll give the manufacturer of the "Generic Shirt" a pass this time since I've gotten good shirts from them in the past.